Full Frame Documentary Film Festival Opens With a Look Back and a Step Forward
Leading documentary film festival opens Thursday celebrating its 20th anniversary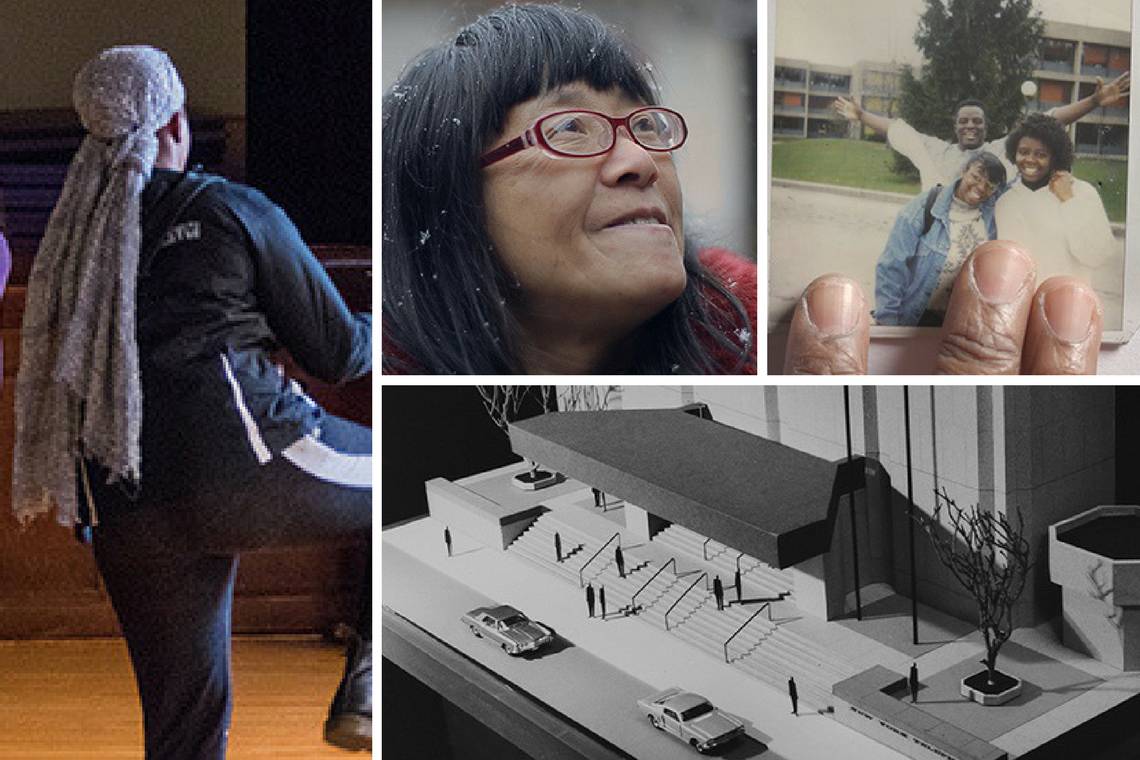 Over 20 years and more than 2,000 films, the Full Frame Documentary Film Festival has established Durham as one of the hubs for documentary film lovers. The festival opens its anniversary season today with a look back balanced with a slate of new films that showcase the strength and art of the documentary.
The look back comes through its Thematic Program called "DoubleTake," the name of the documentary magazine produced in the 1990s that inspired the festival. The special program was curated by Full Frame Artistic Director Sadie Tillery as a retrospective celebrating the films and filmmakers who helped establish the festival as one of world's premier showcases of nonfiction cinema.
The 19 films in the DoubleTake program represent one film from each year of the festival.
The look forward comes from its New Docs and Invited Features Program, involving more than 70 recently made features and shorts from around the world.
Operated through Duke and the university's Center for Documentary Studies (CDS), the festival shares a long history with the university and offers students at CDS and in the Department of Art, Art History and Visual Studies opportunities to learn from and to meet with filmmakers.
CDS Director Wesley Hogan says the festival lineup of new films is a strong one that includes films both personal and political that tell stories festival goers will remember. Here are four films she notes as must-sees:
"Still Tomorrow"
Thursday, April 6, from 1:20 p.m. to 2:55 p.m. Directed by Jian Fan). Poet Yu Xiuhua lives on a farm in Hengdian in central China's Hubei Province. She has cerebral palsy. Her frankly sexual poem, "Crossing Half of China to Sleep with You," went viral on Chinese social media in January 2015, turning her into a nationwide sensation. Director Jian Fan follows Yu as literary fame opens up new possibilities for her at the age of 40.
"Strong Island"
Friday, April 7, from 4:30 p.m. to 6:45 p.m. Directed by Yance Ford. In 1992, filmmaker Yance Ford's older brother William was fatally shot during an argument with an auto mechanic. When the white assailant goes unindicted for the killing of the young black Long Island school teacher, the Ford family, like an appalling number of families in the years that follow, faces life-altering grief and incomprehensible outrage.
"Project X/Buzz One Four"
Sunday, April 9, from 10 a.m. to 11:35 a.m. In "Project X," Henrik Moltke and Laura Poitras – director of "Citizenfour," the Academy Award-winning documentary on Edward Snowden – reveals the inner workings of a windowless skyscraper in downtown Manhattan, allegedly a nuclear-proof building housing controversial NSA surveillance programs targeting communications of the United Nations, the International Monetary Fund, the World Bank and 38 countries, including close U.S. allies. "Buzz One Four," directed by Matt McCormick, explores the 1964 crash of a B-52 long-range bomber with two thermonuclear bombs on a mountainside near Grantsville, Maryland.
"STEP"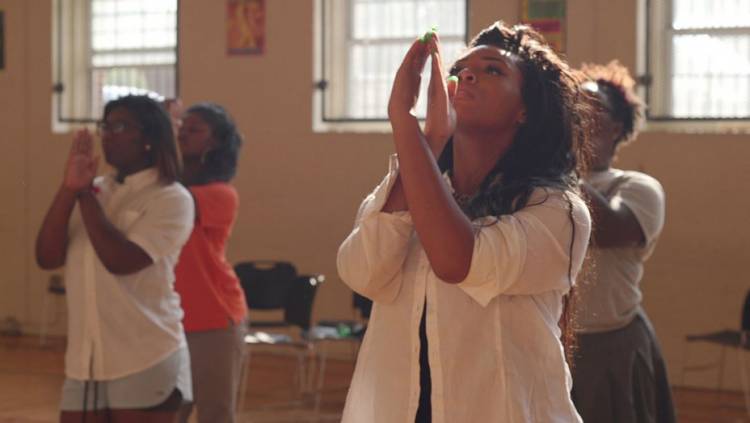 Sunday, April 9, from 7:30 p.m. to 9:20 p.m. Directed by Amanda Lipitz. "STEP" follows three students at the Baltimore Leadership School for Young Women over the course of their senior year. The school, founded in 2009, is based on the precept that all of its pupils will go on to attend college. Moving between practice, home and school, the film captures the complex struggles in each of these women's young lives, underscoring just how hard it is to attain your dreams when other forces stand in the way. Tickets for STEP are required but are free.
Other films have local and Duke connections. "All Skate, Everyone Skate" director Nicole Trich is a local filmmaker who has previously been on the Full Frame selection committee. And "500 Years" documents the 2015 populist uprising in Guatemala that led to the president's resignation. Indigenous rights activist Irma Alicia Velásquez Nimatuj, a current teaching fellow at Duke, is featured in the film. The film is the third in a trilogy that spans 33 years.
In addition, Duke President Richard H. Brodhead will receive the festival's 2017 Advocate Award for his role in promoting the festival and documentary arts. Brodhead will retire this year.
Tickets remain available for most of the Full Frame movies. Student prices are available and others with Duke ID can purchase tickets with a $2 discount. For the full schedule of showings and to buy tickets, visit the Full Frame website.