35 Years Ago This Week: The Grateful Dead's Long Strange Trip Comes to Cameron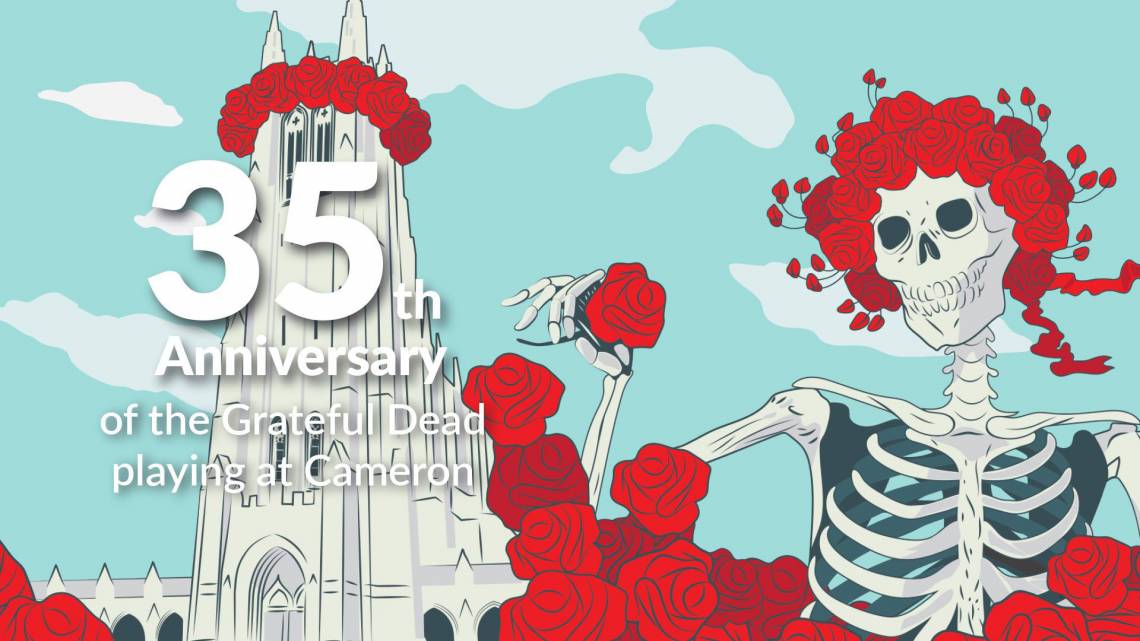 The Grateful Dead played Duke's campus five times, the last one being 35 years ago this past weekend, on April 2, 1982, in Cameron Indoor Stadium. Duke was a popular stop for the group, which was famous for encouraging fans to concert their lengthy concerts. The 1982 Cameron performance is now available online here.
The Dead also played Wallace Wade Stadium in 1971, and Cameron in 1973, 1976 and 1978.