Library of Congress to Present Mackey With Bobbitt Poetry Prize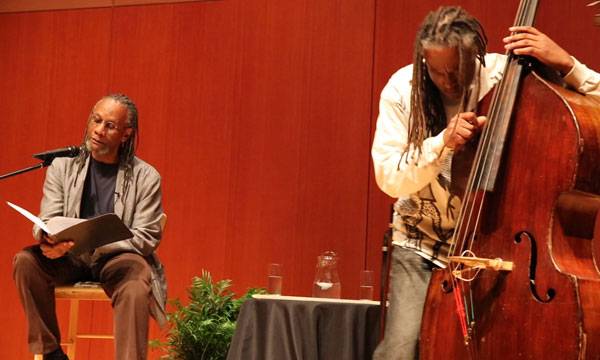 Nathaniel Mackey, Reynolds Price Professor of Creative Writing at Duke, has been tapped to receive another of poetry's top honors. Mackey will receive the 2016 Rebekah Johnson Bobbitt National Prize for Poetry from the Library of Congress in honor of his lifetime achievement. Poet Claudine Rankine will also receive the 2017 Bobbitt Prize.
The Library of Congress awards the Bobbitt Prize every two years. The $10,000 award recognizes a book of poetry or lifetime body of work by an American poet. Previous winners include W.S. Merwin, A. R. Ammons and James Merrill.
Mackey will receive the award and deliver a reading at the Library of Congress at 6:30 p.m. on Thursday, April 20.
Mackey is the author of six poetry collections, including the National Book Award-winning "Splay Anthem." His many previous awards include the 2014 Ruth Lilly Poetry Prize from the Poetry Foundation and the 2015 Bollingen Prize from Yale University. Mackey previously taught at the University of California, Santa Cruz, and has served as chancellor of the Academy of American Poets.
His most recent book, "Blue Fasa," was published by New Directions Press in 2015.
Read more about Nathaniel Mackey here.