Abele Quad Landscape Repair Begins
Repairs will take place through March 24 to fix soil and drainage concerns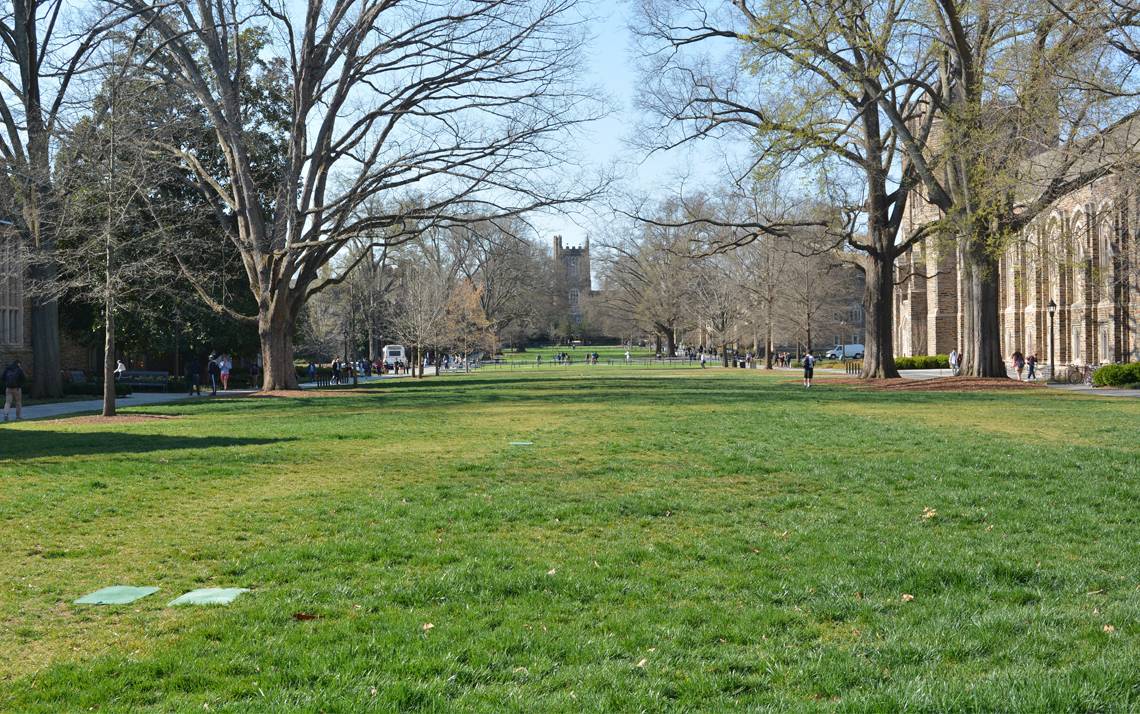 Beginning this weekend, crews will conduct landscape work on Abele Quad to address drainage and grass health concerns due to issues with the soil.
During the work, fencing will be installed around the quad and pedestrian access will be temporarily closed from the sidewalk crossing the academic quad from the Allen Building to Perkins Library.
Work will involve removing the existing fescue sod around the academic quad and replacing the soil with a mixture that meets Duke's soil specifications.
Extensive renovations to Abele Quad landscaping were completed last year, but the mixture of soil delivered to campus was incorrect and led to underperforming grass and poor water absorption, said Mark Hough, Duke's university landscape architect.
"The soils that were delivered to the site really didn't perform per expectations," he said. "We have to get it right."
The contractor is replacing the soil and fescue sod at no additional cost to the university.
The project will be completed by March 24.