Blue Devil of the Week: Relating to Cancer Patients
Priti Patel's personal cancer journey helps her connect with Duke Cancer Center patients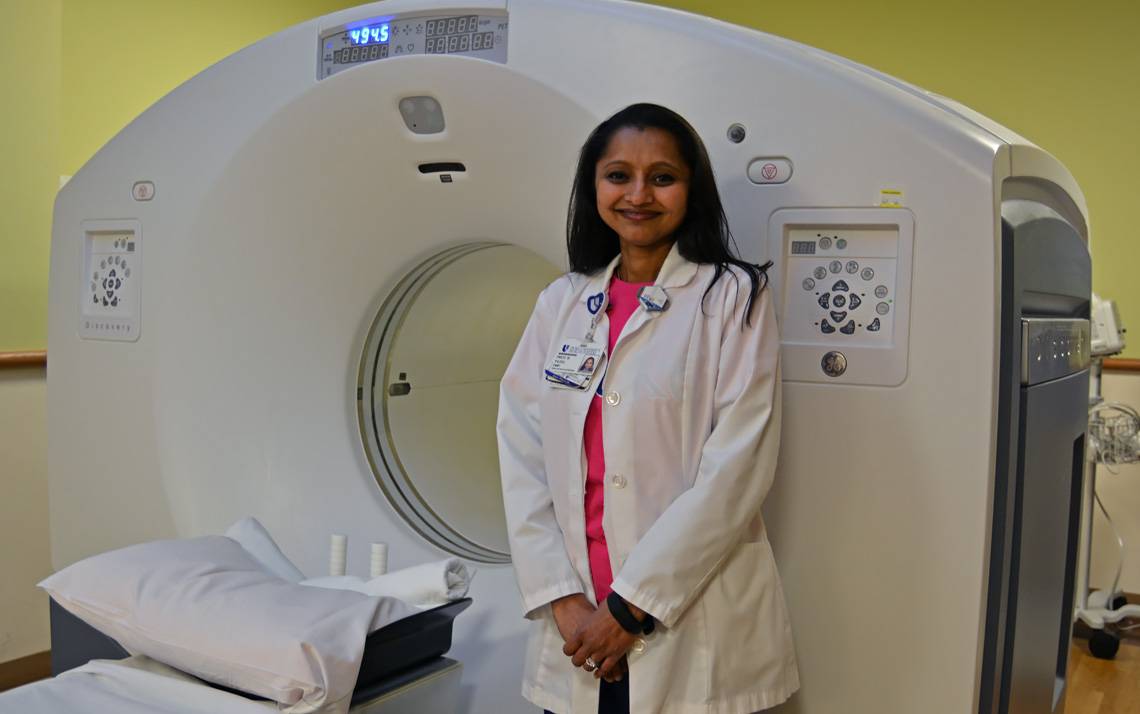 "The P.E.T. Imaging Center is a very busy facility. On a slow day, we could see 15 patients. On busy days, we could see up to 24 patients. I help take care of patients who are going through cancer, whether it's treatment or coming back to see if they're still in remission. It can be any stage of their cancer. We explain the entire study to the patient, we start an IV, we give them an injection of radioactive material and then we do their scans. We do P.E.T. scans for melanoma, esophageal cancer, lymphomas, sarcomas, brain tumors, all kinds of cancers, as well as Alzheimer's and seizures. It can be emotional sometimes, but I think working here for so long, you get over that eventually. It affects you, but you learn to separate yourself from that.
I actually got into nuclear medicine because of my own personal history with cancer, Hodgkin's lymphoma, when I was 15. I know what it's like, I came out of it, and I hope my patients do the same thing. I tell my patients, 'I've been through what you're going through,' and it calms them down if they're upset. It gives them hope, and that's what it's all about, is hope. We spend so much time with our patients, and we get to know a lot of them. With some patients, we see them every three months or every six months. We know about each other's families."
Priti Patel
Nuclear medicine technologist, P.E.T. (Positron Emission Tomography) Imaging Center, Duke Cancer Center
17 years at Duke
Nominate a colleague for Blue Devil of the Week.