Original Blueprints of Duke's Iconic Buildings on Display Jan. 12
Exhibit follows campus celebration of lead architect Julian Abele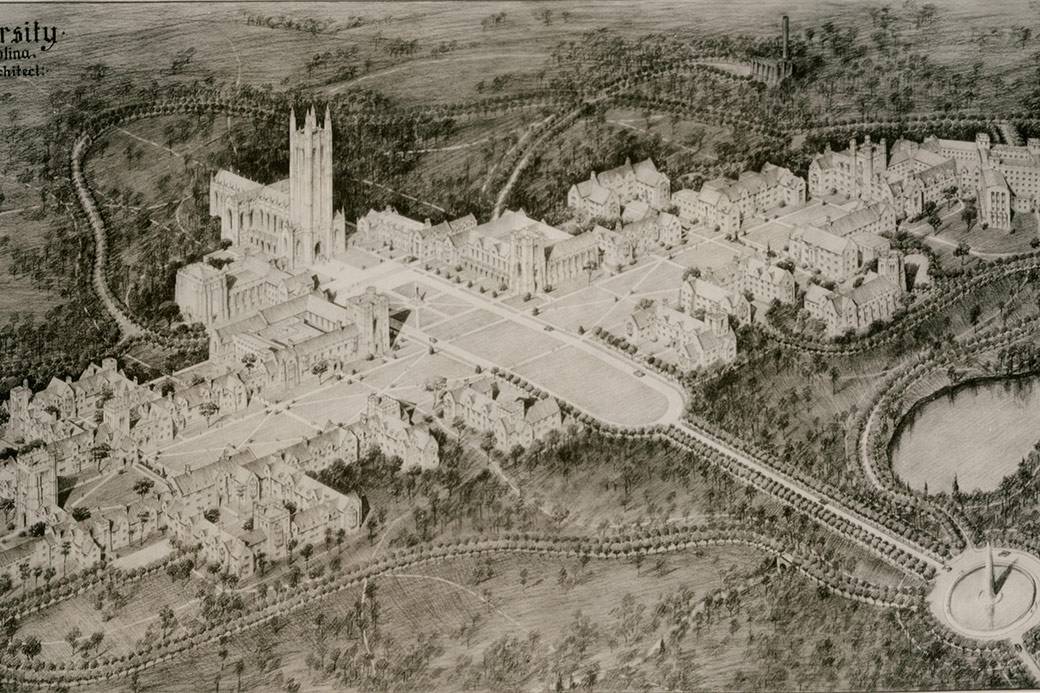 On Thursday, Jan. 12, the blueprints and drawings for many of Duke's earliest buildings -- including Duke Chapel, Perkins Library, the West Campus Union and Cameron Indoor Stadium on West Campus and Baldwin Auditorium on East Campus -- will be on display in Rubenstein Library.
Even though Julian Abele's name does not appear on many of the drawings, the African-American architect was the lead designer of these buildings and many more on campus. Duke recognized Abele's achievements last spring by renaming the main West Campus quad "Abele Quad" in his honor.
The display -- "The Designs of Julian Abele" -- will be shown from 2-4 p.m. Thursday in Rubenstein Library's Gothic Reading Room. The drawings largely date from the 1924-1930 period when East Campus and West Campus were designed and built to reflect the buildings we see today. Some of the drawings date from slightly later (Cameron was built in 1940, for example).
Most of the blueprints have been used by the Facilities Management Department (FMD) for facility maintenance purposes, but they have never been publically available before. A smaller number of materials are drawn from the University Archives and have been available for research. FMD is currently transferring the historic original drawings to the University Archives, where they will be available for research.
The drawings will be displayed on the tables in the Gothic Reading Room, and visitors will be able to touch them and look at them up close.
Below: Nasher Museum Director Sarah Schroth discusses Julian Abele's contributions to Duke and the architectural community. For more, see the Julian Abele spotlight webpage. To see a collection of stories on Julian Abele, click here for the Duke Today series.