PUBLISHED
Interior Department Names Pauli Murray House a National Historic Landmark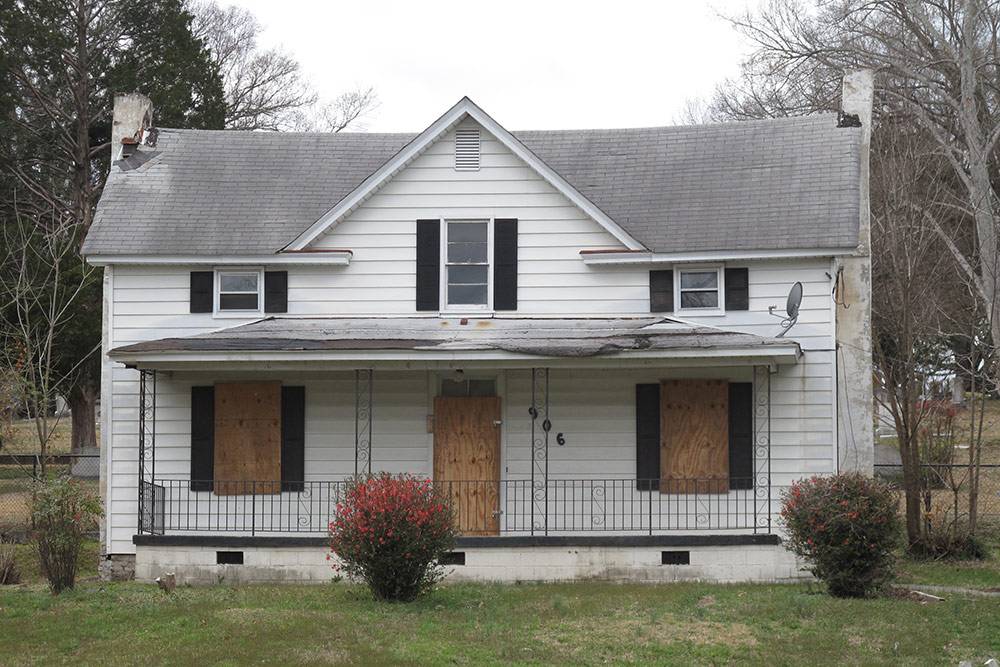 The US Department of the Interior/National Park Service has designated the Pauli Murray Family home at 906 Carroll Street in Durham a National Historic Landmark.
The Pauli Murray Family Home in Durham, North Carolina, is associated with ground-breaking civil rights activist, lawyer, educator, writer, and Episcopal priest Pauli Murray. She served as a bridge figure between social movements through her advocacy for both women's and civil rights. Her efforts were critical to retaining "sex" in Title VII, a fundamental legal protection for women against employment discrimination. After decades of work for black civil rights, her vision for a civil rights association for women became the National Organization for Women (NOW).
The nomination of the Pauli Murray Family Home was a collaborative effort of the Pauli Murray Center for History and Social Justice, the Pauli Murray Project, an initiative of the Duke Human Rights Center@Franklin Humanities Institute, the National Collaborative for Women's History Sites, the National Trust for Historic Preservation and Fearnbach History Services.
 "We are thrilled to be named a National Historic Landmark and this designation recognizes Pauli Murray as the nationally significant human rights champion she was," said Mayme Webb-Bledsoe, board chair of the Pauli Murray Center for History and Social Justice. "Our goal is a visitor ready historic site in 2020 focused on history, arts, education and activism, where learning and thoughtful discussion that advances Pauli's vision for an inclusive America takes place."
"The National Historic Landmark designation sparks support for our work to connect histories of women, African Americans and LGBTQ folk that are often invisible with activism focused on today's issues of justice and equity," said Barbara Lay, director of the Pauli Murray Project. "We want to positively impact the community and nurture the next generation of Pauli Murrays."
This concludes a three-part review process that began in October 2016 with a hearing by the Advisory Committee of the National Park System.
Murray (1910 – 1985) was a nationally and internationally known advocate for human rights and social justice. She grew up with her grandparents Robert and Cornelia Fitzgerald on Carroll Street in Durham. As a mixed race woman growing up in the segregated South, she encountered injustice and learned from her family how to combat it.  Murray was the first woman to graduate at the top of her class from Howard Law School. She advised First Lady Eleanor Roosevelt on civil rights and co-founded the National Organization for Women. Before her death in 1985, Murray was the first African-American woman to be ordained as an Episcopal priest and offered communion for the first time at the Chapel of the Cross in Chapel Hill.
The residence was built in 1898 by her grandfather, Robert Fitzgerald, a black Civil War veteran, who came south to teach newly emancipated African Americans reading, writing and citizenship. Murray credited her childhood home as the place where her values were first instilled. In her memoir, Proud Shoes: the Story of An American Family, she noted that the house was "a monument to my Grandfather's courage and tenacity."  
Other sites named this year as National Historic Landmarks include the site of the 1970 Kent State shootings, the Medger and Myrlie Evers House and several New Deal-era public works projects such as the New York State Barge Canal.