PUBLISHED
A Campus Image Every Day
Duke Photography's Instagram project captures the visual beauty and dynamism of campus life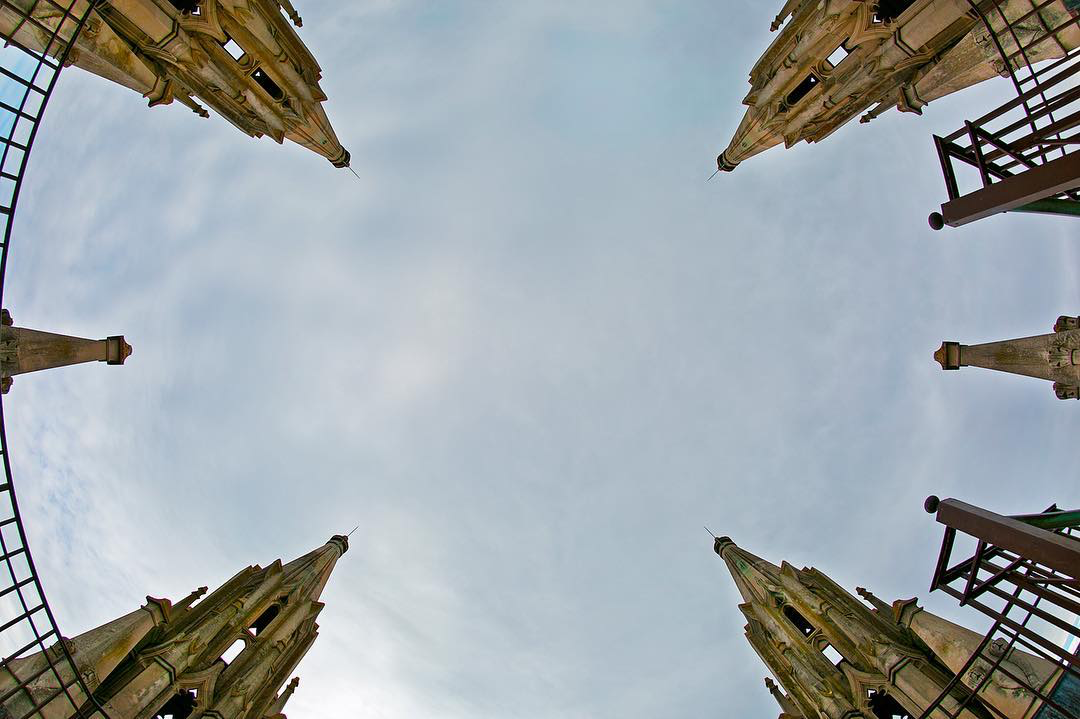 Chris Hildreth, director of Duke Photography, has long known that Duke University's campus has its ups and downs. This week, Hildreth went up the 329 steps up the spiral staircase inside the tower of Duke Chapel to scout potential photo shoots.
"It's easy to look down on campus when you're on top of the chapel, but it pays to look up too," Hildreth said.
The photo he took was posted as part of Duke Photography's new "Duke Photo a Day" Instagram project. One photo each day from the Duke Photography staff will be posted.  
Here are some recent postings: 
The aim is capture the most visually compelling images from Duke's campus while also showcasing Duke teaching and research and its dynamic campus life.
The project is part of the photography office's mission to capture compelling images that tell Duke stories to a wide audience.
"I've enjoyed the project," said Duke photographer Jared Lazarus. "It gets me more involved in the day to day life of campus. I'm getting to events I wouldn't have thought of photographing before."
Have an idea for "photo a day"? Contact Duke Photography at www.dukephoto.duke.edu/contact.