More Employees Participate in Doing Good in the Neighborhood
Duke's annual employee giving campaign saw a slight rise in participation this year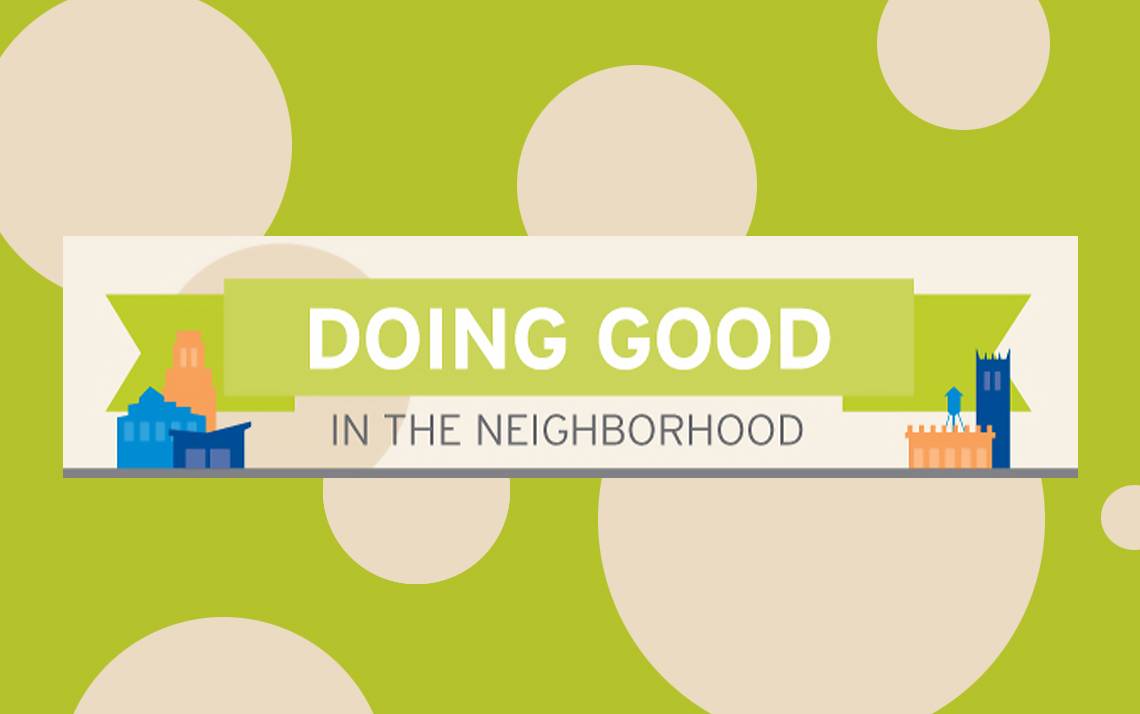 The Law School, Fuqua School of Business and Sanford School of Public Policy faced off this year during Duke's annual employee giving campaign to see which school could add the most employee participants.
The schools, which competed against each other during the six-week campaign, named their contest the "Tri-Wizard Challenge" based off of the Triwizard Tournament, a competition between three wizarding schools in "Harry Potter and the Goblet of Fire."
The Law School, which kept the lead throughout the campaign, won the challenge, going from 24 employee donors in 2015 to 53 this year; 24 percent of their employee population participated.
"The challenge was just a really fun way to get everybody excited about the campaign and to motivate our faculty and staff to participate this year," said Andrew Park, Duke Law School's executive director of communications and events and campaign liaison. "It was great to see that the spirit of giving was so strong, both here at the Law School and in all three of our schools."
A total of 1,872 employees across the University and Health System raised $637,833 for community-based philanthropy – 430 more employees than last year.
"Although dollars are important, and the more dollars we can raise, the more impact we can have throughout the community, our real goal was to significantly increase employee participation," said Phail Wynn Jr., Duke's vice president for Durham and Regional Affairs. "We are so, so pleased that we were able to have over 400 of our Duke colleagues join us in supporting the campaign."
Out of the fundraising total, $50,870 will be donated to the North Carolina Disaster Relief Fund, which supports long-term recovery efforts related to Hurricane Matthew, such as cleaning, repairing and rebuilding homes.
During the annual Doing Good in the Neighborhood campaign, which began Oct. 10, employees could donate to "Duke Community Giving," in which they directed their contribution to Health, Neighborhoods, Schools, Youth Empowerment, or the Community Care Fund, which provides competitive grants to diverse nonprofits. Employees could also choose to give directly to the United Way of the Greater Triangle.
Duke employees can still make a contribution year-round through payroll deduction, the Duke Community Giving website, or the United Way of the Greater Triangle website. Updates that share how employee contributions continue to positively impact communities will be posted throughout the year to the Doing Good in the Neighborhood website.