Zeroing In on What Results Our Education Dollars Are Buying
Zeroing In podcast looks at what education spending tells us about education policy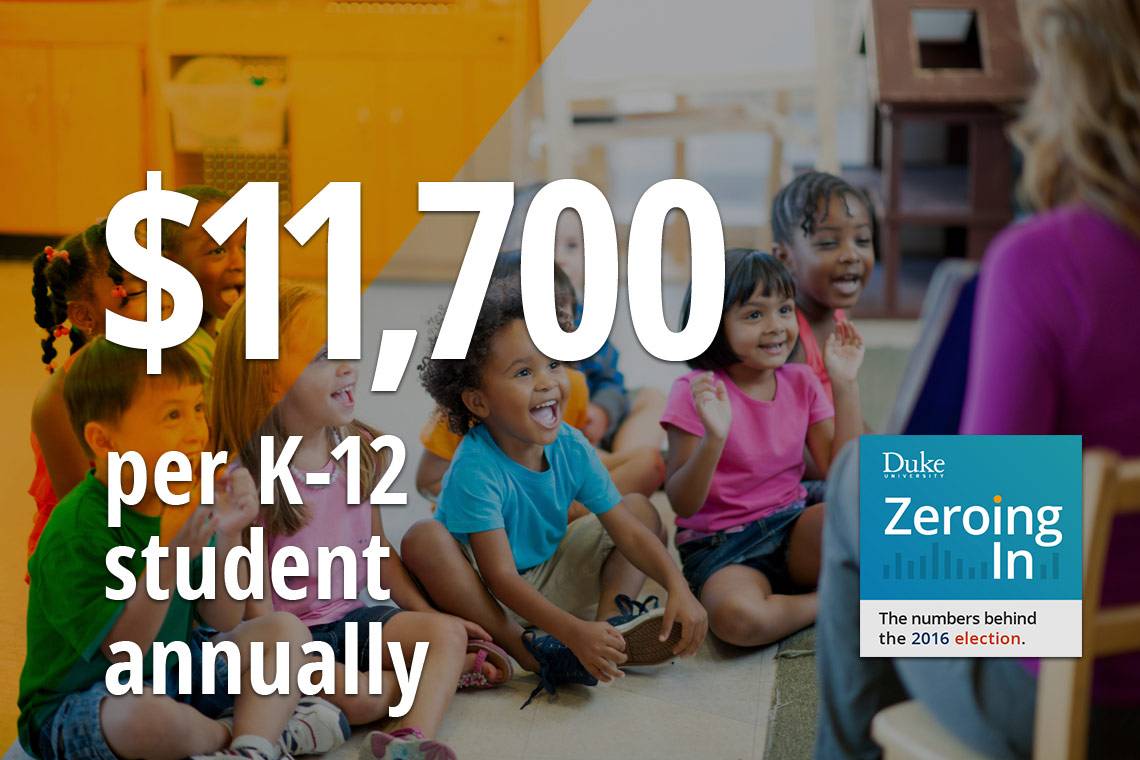 The U.S. spends more per student than most of the world's industrialized nations, but our test scores on math and science are in the middle of the pack. Are we getting our money's worth in K-12 education? Helen Ladd and Martin West debate the question on this episode of Zeroing In, hosted by Aaron Chatterji.
Ladd is a professor in Duke University's Sanford School of Public Policy. West is an associate professor at Harvard University's Graduate School of Education. Chatterji is an associate professor at Duke's Fuqua School of Business.
Zeroing In takes a look at key issues on the election agenda, one number at a time. Numbers matter, but in politics, they can be used to muddy the waters rather than enlighten. Each episode of Zeroing starts with one key statistic tied to a critical issue in the 2016 election.
Zeroing In is produced by the Duke Office of News and Communications and engineered by Johnny Vince Evans.