Visit with the Victory Bell Friday at Lunch and Celebrate Thursday's Win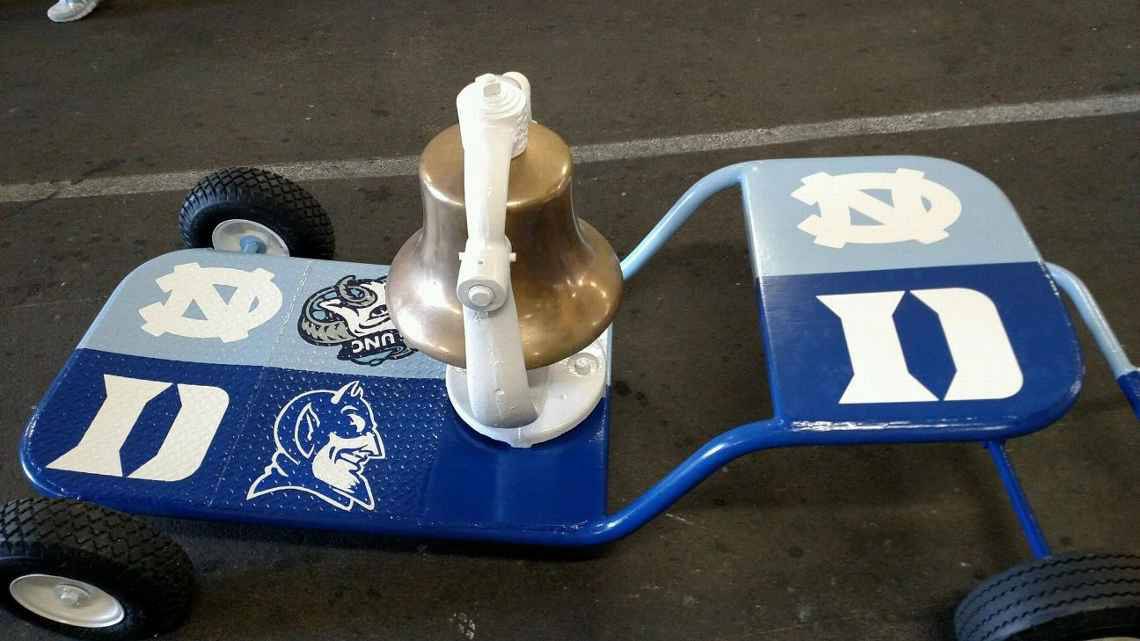 With Duke Football's 28-27 win over the University of North Carolina Thursday night in Wallace Wade Stadium, the Victory Bell returned to Durham. Today, members of the Duke community can get a close look at the symbol of supremacy in the long-time football rivalry.
The Victory Bell will be on display for public viewing today from 11:45 a.m. to 1:30 p.m. on the Plaza outside West Union Building and the Bryan Center.
The bell travels between the two schools, going to the victor of the annual football game for the rest of the year. For more on the trophy's history, read the Duke University Archives story.