What's Driving the Gender Pay Gap?
In new podcast, Aaron Chatterji and fellow faculty members 'zero in' on key statistics driving the election debate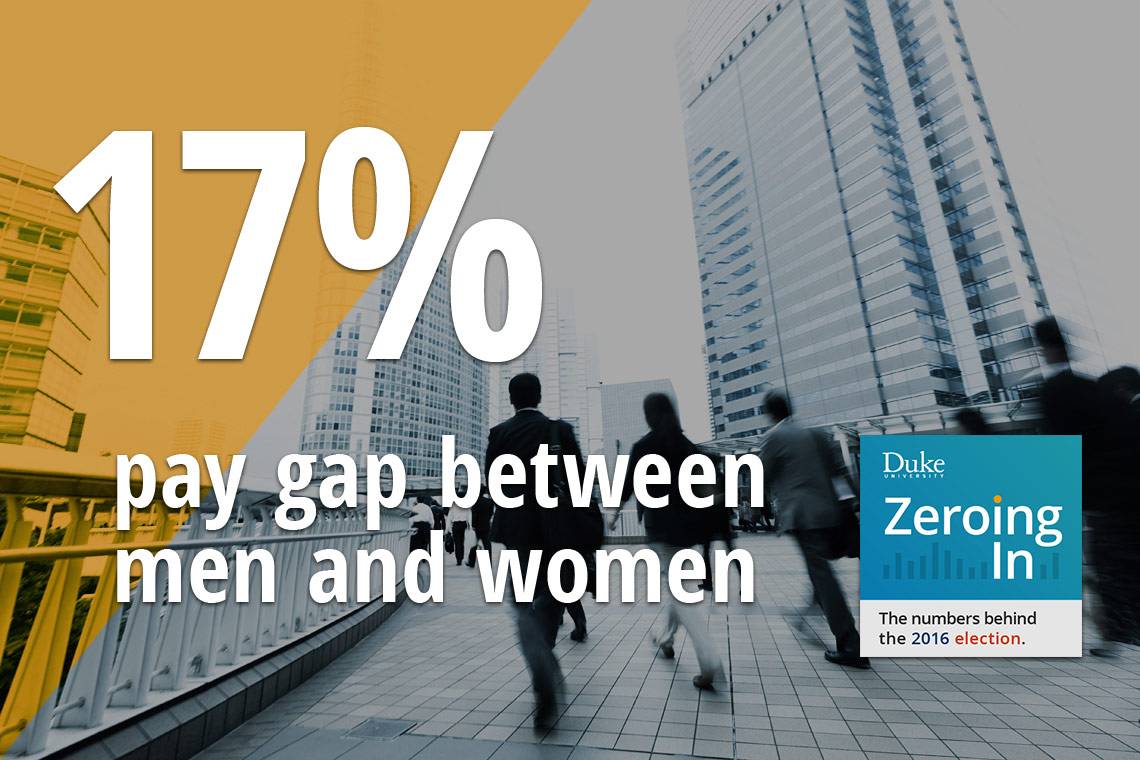 Women earn 17 percent less per week than men, according to the U.S. Bureau of Labor Statistics. Liz Ananat and Karin Agness debate the pay gap between men and women -- what it means, where it's worst, and what's driving it -- on this episode of "Zeroing In: The Numbers Behind the 2016 Election," moderated by Aaron Chatterji.
Zeroing In takes a look at key issues on the election agenda, one number at a time. Numbers matter, but in politics, they can be used to muddy the waters rather than enlighten. Each episode of Zeroing starts with one key statistic tied to a critical issue in the 2016 election.
Experts from different points on the political spectrum debate what that number means -- and what it doesn't mean -- with help from moderator Aaron Chatterji, an associate professor at Duke University's Fuqua School of Business and Sanford School of Public Policy.
Ananat is an economist, an associate professor in Duke's Sanford School of Public Policy and a faculty fellow of Duke's Center for Child and Family Policy. Agness is founder and president of the Network of Enlightened Women, an organization for conservative university women, and a contributor to Forbes.