Give to 'Doing Good in the Neighborhood'
Support schools and nonprofits during annual employee giving campaign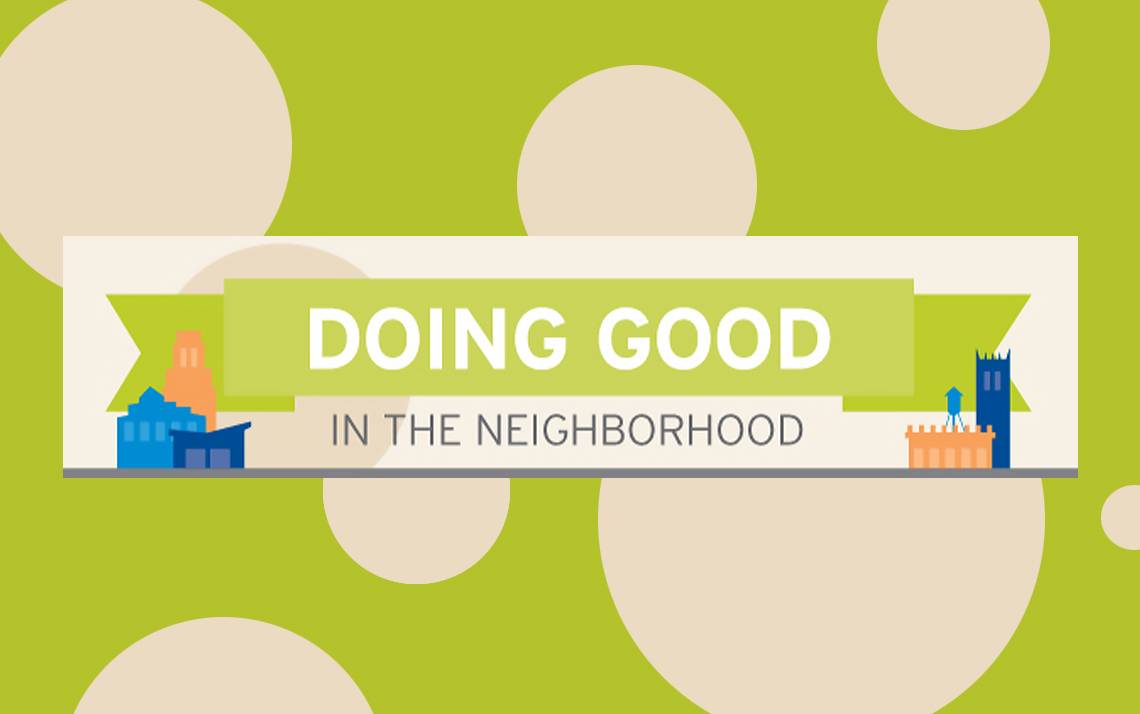 From building a playground in a Durham park to buying diapers for babies in need, money raised through Duke's employee giving campaign has a wide reach.
The annual Duke Doing Good in the Neighborhood campaign begins Oct. 10 and runs through Nov. 18. Employees can donate to "Duke Community Giving," in which they can direct their contribution to Health, Neighborhoods, Schools, Youth Empowerment, or the Community Care Fund, which provides competitive grants to diverse nonprofits. Employees can also choose to give directly to the United Way of the Greater Triangle.
This year's goal is for 10 percent of Duke's employee population – about 3,700 employees - to donate as part of the campaign. Last year, staff and faculty raised a total of $647,985 to support nearly 60 nonprofits, five community centers, and 12 neighborhoods in four North Carolina counties (Durham, Wake, Johnston and Orange).
"We need our Duke colleagues to step up and support the Doing Good in the Neighborhood campaign in a really big way this year," said Phail Wynn Jr., Duke's vice president of Durham and Regional Affairs. "We strongly encourage them to give what they can, but the key thing is to please give."
Wynn said that there is increasing demand from Triangle area nonprofits for grants through the Community Care Fund. He said grant applications have jumped from 50 to 100, but because last year's employee giving campaign did not raise enough money, only a third of the nonprofits applying for a grant are able to receive funding.
Employees who donate this year are entered into prize drawings throughout the six weeks of Doing Good in the Neighborhood. Prizes include gift certificates to the Washington Duke Inn & Golf Club Fairview Dining Room, gift cards to Tyler's Restaurant & Taproom, and tickets to a Duke Performances concert.
Jonathan Abels and 60 of his Duke Sanford School of Public Policy colleagues donated to Doing Good in the Neighborhood last year.
"I was really glad that people gave and they gave in all different amounts," said Abels, executive director of the Duke Center for International Development. "That's something we can be proud of. I feel like we contributed, and I hope we contribute again this year."
Want to donate? Here's how:
1. Visit the Doing Good website.
2. Choose how you want to donate: payroll deduction, credit card or electronic check payment for Duke Community Giving, or a direct donation to the United Way. Donations to Duke Community Giving go directly to community organizations; no administrative fees are deducted.