Duke Holds DC Panel Discussion on Universities and Entrepreneurship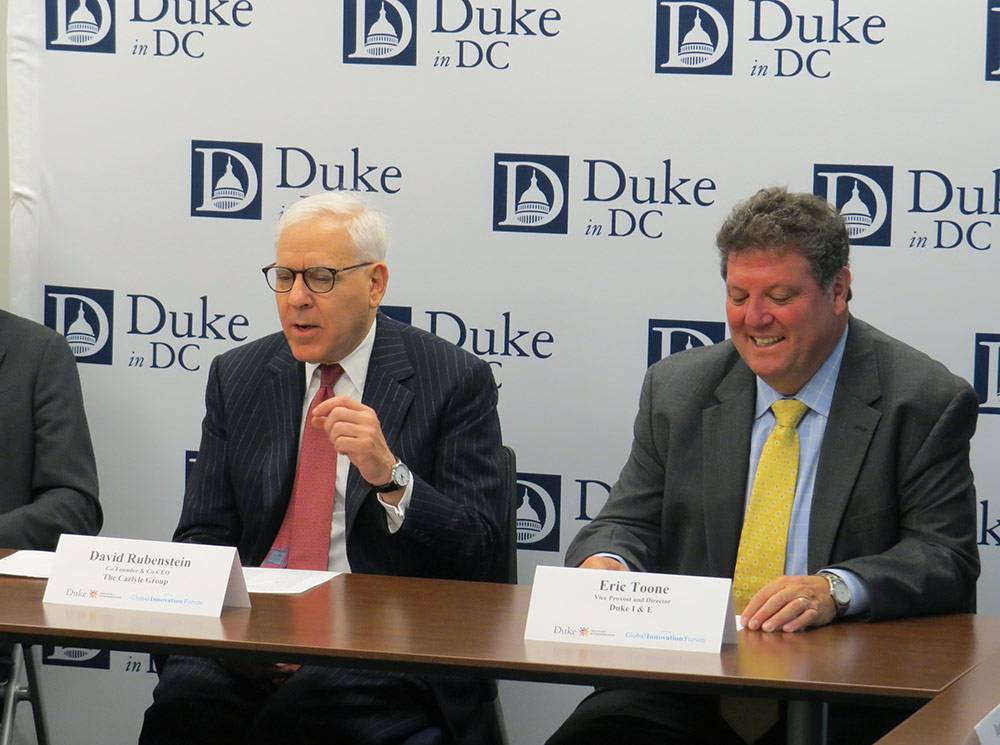 The Duke Innovation and Entrepreneurship Initiative (I&E) and the Global Innovation Forum held a forum Wednesday regarding the role of universities in fostering global entrepreneurship.
David Rubenstein, chairman of Duke's Board of Trustees and co-founder of The Carlyle Group, and Eric Toone, vice provost and director of I&E, spoke about Duke's efforts and the valuable role universities play in developing entrepreneurs during the session at the Duke in DC office.
Representatives from the White House, Congress, corporations, media, foreign governments, nonprofits and other universities participated in the event. The 90-minute roundtable explored issues such as the proper role for policy, the entrepreneurial business climate in the US, and the challenges and necessity of incorporating innovation and entrepreneurship into the curriculum at a modern university.