Duke to Begin Year-Long Recognition of Campus Architect Julian Abele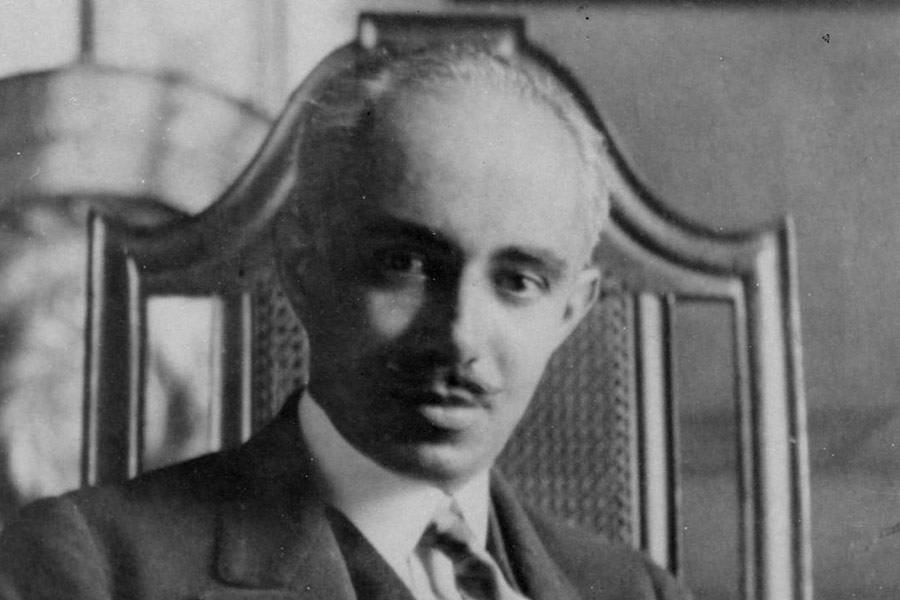 Duke University will honor the contributions of campus architect Julian Abele at 4:30 p.m. Friday, Sept. 30, with the dedication of Abele Quad on Duke's West Campus.
The event, the first in a year-long series recognizing the African-American architect, is free and open to the public. Parking is available in the Bryan Center lot and garage.
The celebration will also include music and remarks from Duke President Richard H. Brodhead; Julian Abele Jr., the architect's son; Danielle Squires, president of Duke Black Alumni; Ocoszio Jackson, president of the Black Graduate and Professional Student Association; Tiana Horn, president of the Black Student Alliance; and David Rubenstein, chair of the university's Board of Trustees.
The gathering will also include the unveiling of a plaque honoring Abele. In appreciation of the naming of Abele Quad, the Black Student Alliance will donate $1,935 to the Flint Child Health and Development Fund.
In the mid-1920s Horace Trumbauer's architectural firm of Philadelphia drafted ambitious plans for the new Duke campus in Durham, in the segregated South. The chief designer of the campus was Abele, an African-American architect at the firm.
Scholars and archivists believe Abele provided the guiding hand and design vision for Duke's West Campus, including Duke Chapel, as well as for many East Campus buildings, including Baldwin Auditorium. He continued to contribute to the design of the growing campus into the 1940s.
Few people knew of Abele's contribution to Duke's design at the time. His role remained little-known until the 1980s, when Duke students made Abele a centerpiece of their racial justice activism.
Visit the Julian Abele spotlight webpage here.
To date, Duke has recognized Abele's work in several ways, including placing his portrait in the lobby of the Allen Building, the university's main administration building, in 1988. In early 2015, another portrait of Abele was hung in the newly renovated Gothic Reading Room in Rubenstein Library, joining former Duke presidents, board chairs and other university dignitaries, including historian John Hope Franklin.
In the spring, the university announced it would rename the main quad on West Campus for Abele.
Abele died in 1950, but his passion for architecture was passed down to family members, including son Julian Abele Jr. and Abele's great-grandnephew Peter Cook, a Washington, D.C., architect who served on the design team for the Smithsonian's new National Museum of African American History and Culture on the National Mall.