Blue Devil of the Week: Duke Chapel's Beloved Housekeeper
Oscar Dantzler, friend to many and housekeeper for Duke Chapel, receives the University Medal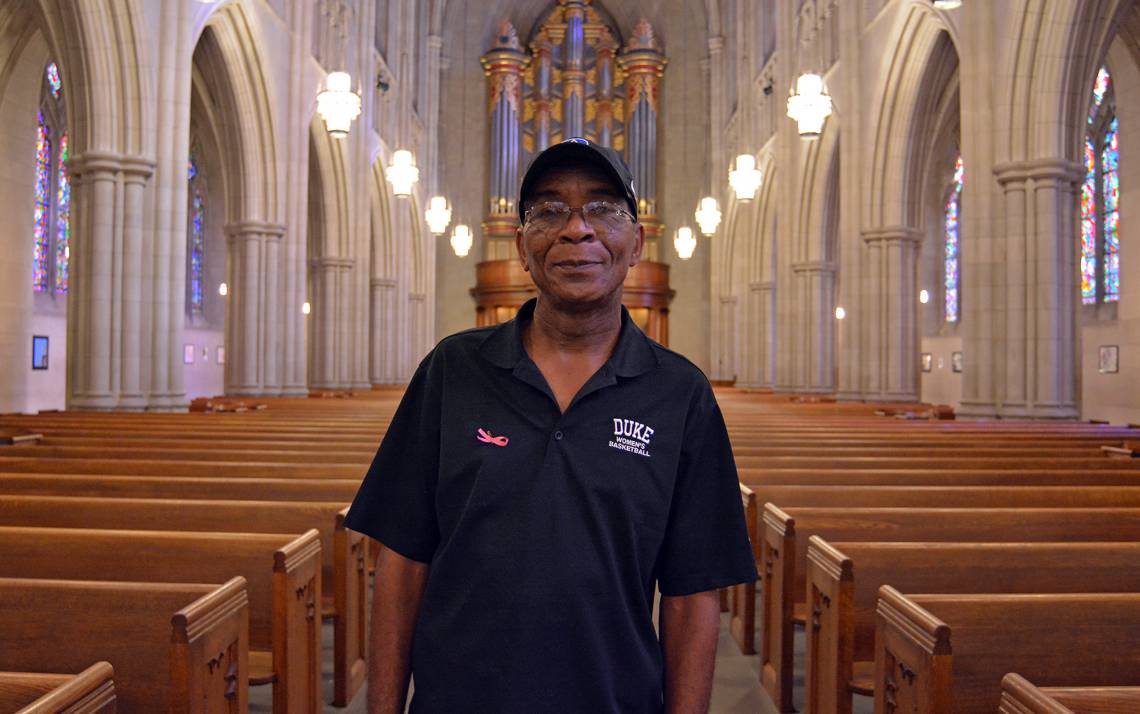 "I get here at 5 o'clock in the morning and for three hours the chapel is my domain, but I can't wait to get those doors open at 8 o'clock. Who am I going to meet today? What student will come in with a problem I can help to solve? I could be having the worst day of my life, but when I walk in the chapel, I'm a different person. I wouldn't want to walk into any other building to come to work.
Around 2000, I went through a span where I started losing some of my seven brothers and sisters, and in 2002, I lost my mother. I was just about ready to give up. The Chapel and students took hold of me and gave me the strength to carry on. I had to take off five months to be with my family, but every day there was a phone call or card in the mail to me. It's that kind of community that makes this place so special.
I could have retired when I was 62, but I love what I'm doing. The students help keep me young. It wasn't long after I first came to Duke when they would stop me at the bus stop and knew me by my first name. That's a feeling inside that lasts forever.
I hope I can inspire my coworkers in environmental services, housekeeping or utilities to never think they're incapable of doing something great or getting recognized. Just do your best. People notice it."
Oscar Dantzler
Housekeeper, Duke Chapel
19 years at Duke
On Sept. 29, Oscar Dantzler received the University Medal at Duke's annual Founders' Day ceremony. The award is the highest honor for distinguished service among Duke community members.