Learn IT Skills Over Lunch
Six free technology sessions offered as part of series that runs to November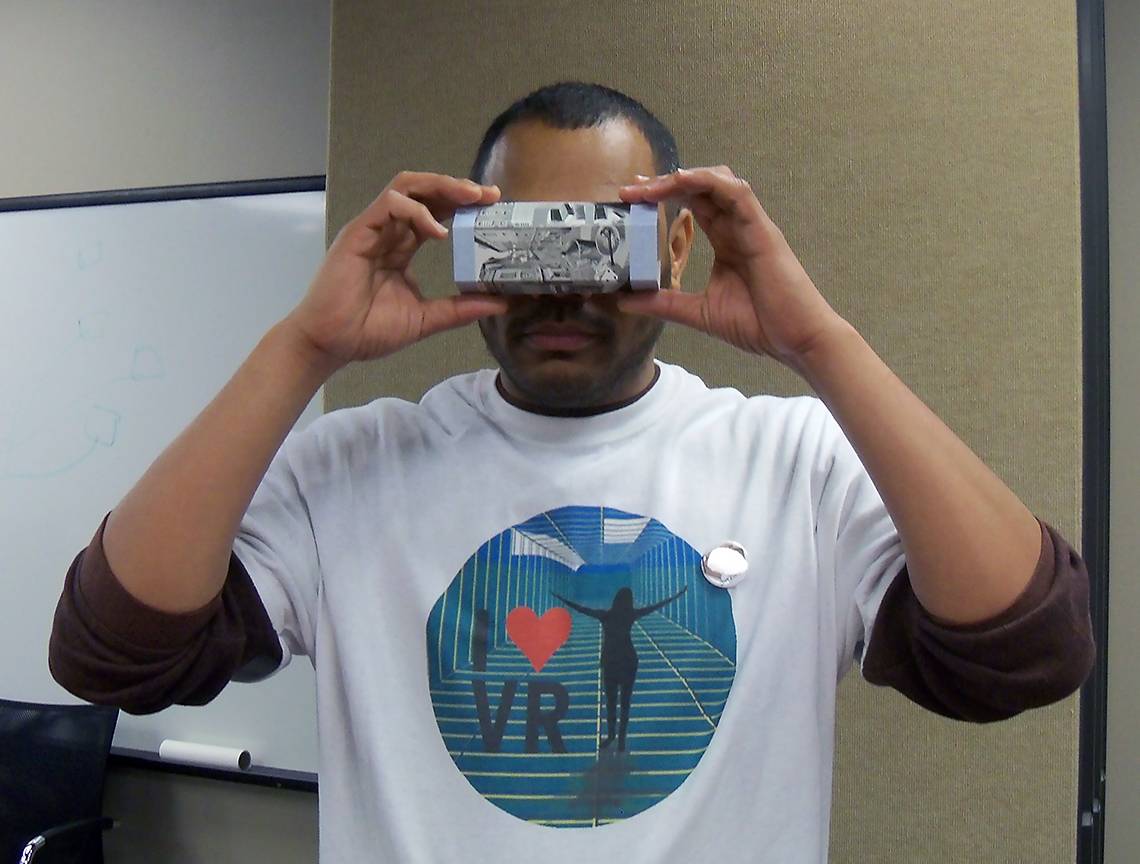 If you are curious about the Pokemon GO game, you may want to attend a free seminar in September that will demonstrate how augmented reality technology works.
As part of the free LearnIT@Lunch series hosted by the Office of Information Technology (OIT), "Dinosaurs in the Classroom? With Augmented Reality, Yes" will be among varied tech sessions offered to students, staff and faculty through November.
The "Dinosaurs in the Classroom" session, which is September 7, will include a hands-on demonstration of the HoloLens, an augmented reality technology which superimposes images into your field of vision through a headset to alter your experience with the environment, similar to the Pokemon game.
Through November 16, OIT is offering seminars on six topics ranging from the demonstration of the HoloLens to how to preserve historic media. Most sessions are from noon to 1 p.m. and will give Duke staff, faculty and students practical information about technology to apply at work or home.
John Shelton, an IT Analyst at Fuqua School of Business, has attended several virtual reality demos hosted by OIT and plans to attend the HoloLens augmented reality technology seminar. A member of a virtual reality interest group at Duke, he hopes the session will show him another cutting edge tool.
"I think it's a technology that will play a role in many aspects of our lives both professional and personal, at home and in gaming," Shelton said. "Let's face it, learning new things in information technology is not always a lot of fun, but with hands on demos, people will see the fun uses for it."
Another timely LearnIT@Lunch seminar will provide tips on using LastPass, a password management program to improve password strength and security. The October 12 session will show participants how to use the tool's features.
Patricia Tirrell, who learned about LastPass from colleagues, uses LastPass to juggle the passwords for more than a dozen grants ranging from hundreds of thousands to millions of dollars in the Economics department. Tirrell, a grants and contracts administrator, said that many federal grants require regular password changes for security.
"I only remember one password for LastPass, really, that's it," she said. "I cannot tell you what my other passwords are."
LearnIT@Lunch sessions do not require registration. They are open to Duke community members; participants may bring lunch.