Lyndhurst House, home to the Center for Documentary Studies.
The Center for Documentary Studies (CDS) at Duke University will host a 25th anniversary celebration and national forum Nov. 20-22.
Funded by the Reva and David Logan Foundation, "Documentary 2015: Origins and Inventions," will bring together artists, media professionals, educators, students and organizations working across all mediums in the documentary field to view work and to examine central issues around the state of the discipline today.
"The aim of 'Documentary 2015' is to provide an open, cross-media, interdisciplinary conversation on documentary approaches and to create a national discourse about the role of documentary in contemporary society and where the field is headed," said CDS Director Wesley Hogan. "What are the central questions and challenges for documentary artists and fellow practitioners, and what are the avenues for continued exploration and creative projects that will enrich documentary going forward?"
The event will feature panel discussions, work presentations, screenings and special events including the CDS 25th Anniversary celebration Saturday, Nov. 21, that will honor photographer John Cohen, NPR producers and hosts The Kitchen Sisters, filmmaker Samuel D. Pollard and poet Natasha Trethewey. Grammy winner Justin Robinson, founding member of the Carolina Chocolate Drops, and friends will provide music.
Joining Hogan at Documentary 2015 will be the two other directors in CDS's history -- Iris Tillman Hill, founding director, and Tom Rankin, director of Duke's MFA in Experimental and Documentary Arts. On Friday evening, Duke University President Richard Brodhead and photographer Peter van Agtmael will discuss photography, war and the human condition during a free event (registration required). Tickets are on sale for the rest of the Friday and Saturday programming and 25th anniversary celebration on the event website. A Sunday program on documentary education is by invitation. The Rickhouse on Foster Street and the Full Frame Theater on the American Tobacco Campus will host the event.
"Since opening its doors in 1990, the Center for Documentary Studies has remained the sole university-based institution in the country that teaches, produces, and presents the documentary arts across all mediums and in all forms—for people of all ages, backgrounds, and levels of expertise," Hogan said. "It's everything from photography, film, audio, and writing to experimental and new media, including projects based in the archives, oral history, and musical and theatrical performance."
Other Documentary 2015 speakers, panelists and presenters will include writers Randall Kenan, Phillip Lopate, Jill McCorkle and C.D. Wright; photographers Danny Wilcox Frazier, LaToya Ruby Frazier, Sylvia Plachy and Deborah Willis; filmmakers Lyric Cabral, Kevin Jerome Everson, Cynthia Hill, Marco Williams and Bernardo Ruiz; photographer/filmmaker/writer Hong-An Truong; legal scholar Patricia Williams; and audio and new media artists John Biewen, Anayansi Diaz-Cortes, Al Letson and Elaine Sheldon. In addition, Los Angeles Poverty Department founder/director John Malpede will give a documentary performance and filmmakers Dee Hibbert-Jones and Nomi Talisman will screen and discuss their award-winning animated documentary short, "Last Day of Freedom," which has been short-listed for an Academy Award.
Selected Highlights from 25 Years at CDS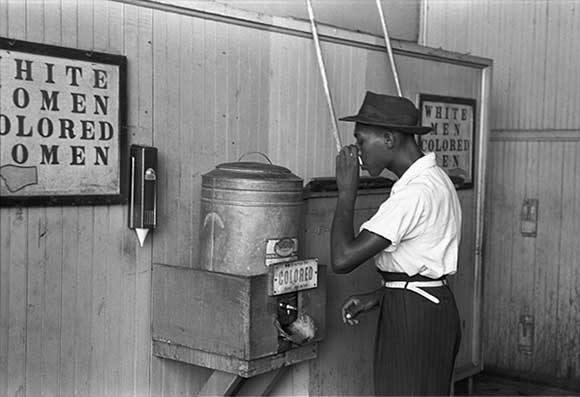 From Behind the Veil
Opening of the Lyndhurst House: When the Center for Documentary Studies outgrew its original digs in a historic art deco building in downtown Durham, North Carolina, the founding members recalled a beautiful old Durham home hidden behind a row of trees across the railroad tracks from Duke's East Campus. 
Behind the Veil: In the early 1990s the Center for Documentary Studies launched a massive oral history project that aimed to move beyond simplistic historical interpretations of segregation—Behind the Veil: Documenting African American Life in the Jim Crow South. 
The Jazz Loft Project: Sam Stephenson's decade-long CDS project was based on W. Eugene Smith's photographs and audiotapes, including recordings of the jazz world's greatest musicians. It traveled around the country, earning praised reviews in Chicago, New York and elsewhere.
Full Frame Documentary Film Festival:  Launched in 1998 as the DoubleTake Documentary Film Festival, a program of the Center for Documentary Studies, the festival became independent and adopted its current name in 2002, gaining international recognition under the leadership of founder/director Nancy Buirski. In 2010, Full Frame again became a program of CDS with newly appointed festival director Deirdre Haj at the helm.