Charlie Thompson took his camera along the US-Mexican border to tell personal stories in "Border Odyssey."
Read More
Spanning cancer biology, career advice, religious studies and poetry, Duke writers offer an array of topics to fill your summer reading needs.
Many of the books, including new editions of previous titles, can be found on the "Duke Authors" display shelves near the circulation desk in Perkins Library. Some are available as e-books for quick download. Most can also be purchased through the Gothic Bookshop. 
[Duke Today will provide similar updates in the future. If you are a member of the Duke faculty or staff who will be publishing a book of interest to a general audience, send us a message about it along with your publisher's brief description.]
Mohamed B. Abou-Donia, editor: "Mammalian Toxicology" (Wiley)
Abou-Donia, a professor of pharmacology and cancer biology, leads an examination of the adverse effects of toxic agents on the human body.
Jonathan Anomaly, Geoffrey Brennan, Michael C. Munger, co-authors: "Philosophy, Politics, and Economics: An Anthology" (Oxford University Press)
Anomaly, a lecturer in the Duke-UNC program in Philosophy, Politics, and Economics (PPE), says he and his co-authors hope this book, which is the first to collect classical and contemporary readings from key authors, will help set the agenda for PPE programs worldwide. Brennan is a research professor of political science at Duke. Munger is professor of political science and economics at Duke.
John Aldrich, David Rohde, co-authors: "Change and Continuity in the 2012 and 2014 Elections" (CQ Press)
The Duke political science professors help set the results in the context of larger trends and patterns in elections studies.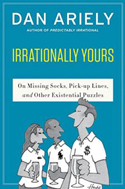 Dan Ariely: "Irrationally Yours: On Missing Socks, Pickup Lines, and Other Existential Puzzles" (Harper Perennial)
The behavioral economist and three-time New York Times bestselling author teams up with cartoonist William Haefeli of The New Yorker to present an expanded, illustrated collection of his popular Wall Street Journal advice column, "Ask Ariely."
Chris Bail: "Terrified: How Anti-Muslim Fringe Organizations Became Mainstream" (Princeton University Press)
Bail, who joins the Duke sociology faculty this summer, traces how the anti-Muslim narrative of the political fringe has captivated large segments of the American media, government and general public. Columbia University professor Todd Gitlin calls it "one of the best studies of media impact in many years."
Dr. Raymond Barfield: "The Book of Colors" (Unbridled Books)
Barfield's first novel centers on a mixed-ethnicity pregnant girl who finds community in an unlikely place. Barfield is a pediatric oncologist at the School of Medicine and associate professor of philosophy at the Divinity School. He is the director of a new initiative called Theology, Medicine, and Culture. A Charlotte Observer reviewer described "Book of Colors" as a stunning story "popping with hope."
Pablo Beramendi, Herbert Kitschelt, co-editors: "The Politics of Advanced Capitalism" (Cambridge University Press)
Beramendi, an associate professor of political science, and Kitschelt, a professor of international relations, advocate for a "return of electoral and coalitional politics" to political economy research, providing an analysis of the major challenges advanced capitalist democracies face today.
Curtis Bradley: "International Law in the U.S. Legal System, 2nd Edition" (Oxford University Press)
Bradley, professor and senior associate dean at Duke Law School, provides an overview of how international law intersects with the domestic legal system, including issues rising out of the war on terrorism. Recently reviewed by the Lawfare blog, the book is a resource for lawyers, law students, legal scholars and judges from around the world.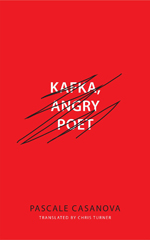 Pascale Casanova: "Kafka, Angry Poet" (Seagull Books); translated by Chris Turner
Casanova, a visiting professor of French, looks past the traditional literary analyses of Kafka's work and dives deep into his mind, examining his motives and showing us a combative Kafka who is at once ethnologist and investigator, denouncing all forms of domination.
Dorie Clark: "Stand Out: How to Find Your Breakthrough Idea and Build a Following Around It" (Portfolio)
Fuqua adjunct professor Dorie Clark explains how to identify the ideas that set you apart and promote them successfully. The book offers not mere self-promotion, but an opportunity to change the world for the better while giving you the ultimate career insurance.
Roberto Dainotto: "The Mafia: A Cultural History" (Reaktion Books)
Dainotto, a professor of romance studies and literature whose research interests include Italian cinema and European integration, traces the development of the mafia from its rural beginnings in Western Sicily. Dainotto also sets out to understand what popular and culture desires are satisfied by our mafia fantasies.
Joseph Donahue: "Red Flash on a Black Field" (Black Square Editions)
There is a "relentless generosity" to modern poetry professor Donahue's newest collection, according to fellow poet Susan Howe, "as seemingly everything can find its place among the contours of his poetry."
Earl H. Dowell: "A Modern Course in Aeroelasticity, Fifth Revised and Enlarged Edition" (Springer)
In this new edition, mechanical engineering professor Dowell updates recent literature on nonlinear aeroelasticity, a field that began in response to the rapid development of aviation and has since expanded into many branches of engineering and scientific disciplines.
Peter Fish: "Federal Justice in the Mid-Atlantic South: United States Courts from Maryland to the Carolinas, 1836-1861" (Carolina Academic Press)
Fish, a professor emeritus of political science and law, traces the antebellum development and performance of the federal judiciary across five judicial districts and, until 1842, three separate circuits within the bounds of the modern but historic U. S. Fourth Circuit (Maryland, Virginia-West Virginia and the Carolinas). This book is part of the Legal History Series, edited by Duke School of Law professor H. Jefferson Powell.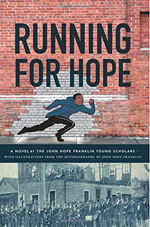 Alexa Garvoille and David Stein, co-editors: "Running for Hope: A Novel by the John Hope Franklin Young Scholars" 
This teen fiction novel penned and self-published by Durham Public School students aims to educate their peers about the effect historian John Hope Franklin had on erasing discrimination in academics.
Anne Garréta; translated from the French by Emma Ramadan: "Sphinx" (Deep Vellum Publishing)
"Sphinx" is the debut novel, originally published in 1986 and appearing in English for the first time, by French author Anne Garréta, one of the few female members of Oulipo, the influential French experimental literary group whose mission is to create literature based on mathematical and linguistic restraints, and whose ranks include Georges Perec and Italo Calvino. Garréta is a lecturer at the University of Rennes II and research professor of literature and Romance studies at Duke.
Ahmad Hariri: "Looking Inside the Disordered Brain: An Introduction to the Functional Neuroanatomy of Psychopathology" (Sinauer Associates Inc.)
The new textbook by Hariri, a professor of psychology and neuroscience and director of Duke's Laboratory of NeuroGenetics, uses a combination of research strategies including neuroimaging (particularly fMRI) and abnormal and clinical psychology.
Richard Jaffe, editor: "Selected Works of D. T. Suzuki, Volume One, Zen" (University of California Press)
Religious studies associate professor Richard Jaffe's introduction situates Daisetsu Teitaro Suzuki's approach to Zen in the context of modern developments in religious thought, practice and scholarship. Suzuki was a key figure in the introduction of Buddhism to the non-Asian world. Jaffe, the general editor of this Suzuki series, is the author of "Neither Monk nor Layman: Clerical Marriage in Modern Japanese Buddhism."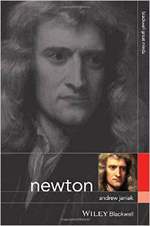 Andrew Janiak: "Newton" Blackwell Great Minds series (Wiley Blackwell)
In this intellectual history, associate professor of philosophy Janiak emphasizes Isaac Newton's contributions to the field of philosophy and his debates with other philosophers. The book covers Newton's his influential thoughts about philosophical problems, our knowledge of nature and the nature of the divine.
Sönke Johnsen, co-author: "Visual Ecology" (Princeton University Press)
Biology professor Johnsen's second book guides readers from the basic physics of light to the role of visual systems in animal behavior and features some 225 illustrations. The book was recently awarded a PROSE Award by the Association of American Publishers as Best Biological Text of 2014.
Nayoung Aimee Kwon: "Intimate Empire: Collaboration and Colonial Modernity in Korea and Japan" (Duke University Press)
In "Intimate Empire," Kwon, an assistant professor of Asian and Middle Eastern Studies, examines once ubiquitous cultural encounters between Korea and Japan during the colonial era and how after World War II each nation erased these events from their national histories.
Nathaniel Mackey: "Blue Fasa" (New Directions)
The prize-winning Duke poet's sixth collection of poems carries forward what The New Yorker has described as the "descriptive daring" of his two intertwined serial poems. The title references the West African griot tradition and jazz trumpeter Kenny Dorham's song "Blue Bossa." Read here the starred review in Publisher's Weekly, which picked it for its "Best Summer Books 2015" list. In a recent Duke Today "Taking Note" feature, Mackey, winner of the 2006 National Book Award for poetry, describes how poetry can offer a refuge from our fragmented, distractible times. He appeared on "The State of Things," talking about his new book and his lifelong love of music -- and deejaying.
Ebrahim Moosa: "What Is a Madrasa?" (UNC Press)
Drawing on his own years as a madrasa student in India, Moosa, a religious studies professor, explains how schools for Islamic instruction can simultaneously be a place of learning revered by many and an institution feared by many others, especially in a post-9/11 world.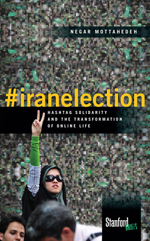 Negar Mottahedeh: "#iranelection: Hashtag Solidarity and the Transformation of Online Life" (Stanford)
An associate professor in literature and women's studies, Mottahedeh explores the role of social media in the "Green Revolution" demonstrations that followed the fraud-ridden 2009 election in Iran.
Michael Munger, co-author: "Choosing in Groups: Analytical Politics Revisited" (Cambridge University Press)
Political science professor Michael Munger, writing with his son Kevin Munger, a Ph.D. candidate in political science at New York University, offers an introduction to the logic and analytics of group choice. The book develops a means of "representing" the preferences of citizens so that political institutions can be studied more carefully.
Dirk Philipsen: "The Little Big Number: How GDP Came to Rule the World and What to Do about It" (Princeton University Press)
Philipsen, a professor of economic history, argues that not only is gross domestic product a flawed statistic in need of replacing, the notion of open-ended economic growth needs to go as well. The Kenan Institute for Ethics at Duke posted a Q-and-A with Philipsen, who is a senior fellow there. In a commentary for The Chronicle of Higher Education, Philipsen said the economic gauge has become a noxious, irrational worldwide obsession. He is currently leading a collaborative project to create more comprehensive indicators to measure smart development and progress.
Sumathi Ramaswamy, co-editor: "Visual Homes, Image World: Essays from Tasveer Ghar, the House of Pictures" (Yoda Press)
Ramaswamy, a cultural historian of South Asia and the British Empire, helps to bring together essays that take the reader through the everyday and exceptional worlds constituted by Indian popular visual culture. A companion website collects South Asian pop art.
Márcia Rego: "The Dialogic Nation of Cape Verde: Slavery, Language, and Ideology" (Lexington Books)
Rego, an assistant professor of the practice, weaves together historical, linguistic and ethnographic data from different eras with sketches of contemporary life -- a homicide trial, a scholarly meeting, a competition for a new national flag, a heterodox Catholic mass – to tell the story of language use and ideology in Cape Verde, which was settled as a slave center.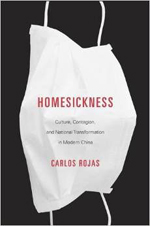 Carlos Rojas: "Homesickness: Culture, Contagion, and National Transformation in Modern China" (Harvard University Press)
In "Homesickness," Rojas, an associate professor of Chinese cultural studies, women's studies and arts of the moving image, examines an array of Chinese literary and cinematic tropes of illness, arguing that these works approach sickness not solely as a symptom of dysfunction but more importantly as a key to its potential solution.
J. Warren Smith: "The Lord's Prayer: Confessing the New Covenant" (Cascade Books)
Smith, associate professor of historical theology at the Divinity School, has written a theological reflection on the Lord's Prayer for laity that grew out of his teaching in local congregations.
Charles Thompson: "Border Odyssey: Travels Along the U.S./Mexico Divide" (University of Texas Press)
Thompson, professor of the practice of cultural anthropology and documentary studies, chronicles a journey along the entire U.S.-Mexican border and shifts the conversation away from danger and fear to the shared histories and aspirations that bind Mexicans and Americans despite the border walls. "My goal was to personalize this thing called the 'border' that … we've come to be so afraid of that we have built a wall to guard us from it," Thompson tells the Tucson Weekly. A companion website offers an interactive map and resources for additional study.
Marianna Torgovnick: "The Novelist's Wife: A Literary Romance" (The Modernist Press)
In the tradition of "The Paris Wife" and "Loving Frank," Torgovnick, writing under her pen name Sasha Bristol, reimagines a great modern love story: D.H. and Frieda Lawrence behind closed doors. Torgovnick, a professor of English, wrote in The Chronicle of Higher Education that the novel required her "to imagine a couple mutually dependent and very much in love but subjected to intense stresses …"
Mustafa Tuna: "Imperial Russia's Muslims: Islam, Empire and European Modernity, 1788-1914" (Cambridge University Press)
Tuna, an assistant professor of Slavic and Eurasian studies, explores social and cultural change among the Muslim communities of Central Eurasia. Part of the Critical Perspectives on Empire series, the book explores questions about imperial governance, diversity, minorities and Islamic reform. Read a Q&A with him on the topic.
Dr. Damon Tweedy: "Black Man in a White Coat: A Doctor's Reflections on Race and Medicine" (Picador, Sept. 8)
Tweedy, assistant professor of psychiatry and behavioral sciences, writes of his experience grappling with race, bias and the particular health problems of black Americans, ultimately seeking a way forward to better treatment and more compassionate care. In a recent New York Times op-ed, Tweedy said we must attack racial health disparities from as many angles as possible.
Dr. Sandeep Vaishnavi, co-author: "The Traumatized Brain: A Family Guide to Understanding Mood, Memory, and Behavior after Brain Injury" (Johns Hopkins University Press)
Vaishnavi, a neuropsychiatrist at the Preston Robert Tisch Brain Tumor Center and an expert in helping people heal after head trauma, explains how traumatic brain injury, whether mild, moderate or severe, is a life-changing event, affecting an individual's lifestyle, ability to work, relationships -- even personality. Vaishnavi and his co-author hope to restore dignity to people with traumatic brain injury and encourage them to ask for help. The book will be published Oct. 22.
Priscilla Wald, co-editor: "The Oxford History of the Novel in English: Volume 6: The American Novel 1879-1940" (Oxford University Press)
Leading scholars detail how considerations of race and citizenship, immigration and assimilation, gender and sexuality, and nationalism and empire all reverberate throughout novels written in a period constituting the crucible of American literary history. Wald, a professor of English and women's studies, is the author most recently of "Contagious: Cultures, Carriers, and the Outbreak Narrative" (2008).