Little known in the United States, Patrick Modiano, the 2014 Nobel Laureate in Literature, comes from a strong tradition of French intellectual writers. Born in just after the end of World War II to an actress mother and a father of Jewish origins, Modiano's writings were heavily influenced by the period of Nazi occupation of France. 
In some of his most famous books, Dora Bruder and Missing Person, he uses the war as a backdrop to explore the themes of memory and identity. In several, such as the film "Lacombe, Lucien," which he co-wrote with director Louis Malle, Modiano forced French audiences to face the difficult truths of French cooperation with the Nazis.
Duke Professor Helen Solterer uses Modiano in her seminar on French literature. In an interview with Duke Today, Solterer explains his contribution to literature and to France. Solterer is director of the Center for French and Francophone Studies.
What has Modiano added to the literature of memory and identity??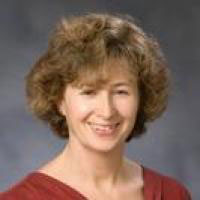 Helen Solterer
Solterer: Patrick Modiano comes from the generation who grew up under the shadow of World War II, its repressed violence, its injustices still unresolved.  He also came of age as a writer with the freedom of the '60s; his first novel appeared in 1968. Like the experimental writer Georges Perec or the artist Christian Boltanski, he's committed enormous creative energy to puzzling through the German occupation of France that his own family survived.
The Nobel Prize has chosen to commend him for his art of memory, but I think Modiano's fiction is remarkable because it shows readers how difficult, and deeply absorbing the process of remembering this period is. Long before the notion of traumatized memory took hold, Modiano was inventing plots that took us wandering through empty streets, with characters who had trouble making sense of what they had experienced. And Paris holds all the 'fugitive pieces': it's his place of memory, as for dozens of fellow-writers before him -- Proust, Restif la Bretonne, Villon.   
What role has he played in the French coming to terms with World War II
Solterer: Modiano explores the gamut of taboo characters in his writing  -- the anti-Semitic Jew, Raphael Schlemilovitch, [la Place de l'Etoile], the farm boy Lucien who joins the Gestapo in the final throes of the war.  He did not shy away from imagining the 'unheroic' situations of those who lived or did not live through the war, especially young people.  All through the decades when France was reckoning with the Vichy regime and collaboration with the Nazis, he was bringing out a novel publishing one most every year, some 20 before the French government acknowledged, in 1995, responsibility for deportation of Jewish refugees and citizens.
His fiction certainly fed the public debate over Vichy France. There are other writers whose work better captures the struggle of looking back at this period, in writing that's more richly experimental.  I wish Georges Perec had lived longer to get the Nobel Prize. But you'd be hard pressed to think of another writer whose novels gave thousands of readers in France, as elsewhere, a way to grapple imaginatively with the after effects of World War II.
What about his writing affects your students?
Solterer: Several generations of Duke students have cut their teeth on Modiano, including freshmen in the "French Difference" seminar, who started this semester reading the film scenario Lacombe Lucien (1977).  They found this farm-boy character disturbing, fascinating, a naïve guy their age, full of conflicted desires, whose relish for some small power blinded him to the consequences of taking up a gun against his own people.  A memorable character.
If someone wanted to explore Modiano, what book should they start with?
Solterer: With Dora Bruder (1997), Modiano takes the reader in search of this runaway Jewish girl during the first deportations in Paris. It's eerie, stark and based on an actual case. After nearly 20 years, I am surprised when the story of her flight hits me again -- when I'm walking down a street in Paris or when the news of the kidnapped Nigerian girls first broke.