Bringing Tech to the Humanities
Will Shaw, Duke's first digital humanities technology consultant, helps humanities scholars improve their work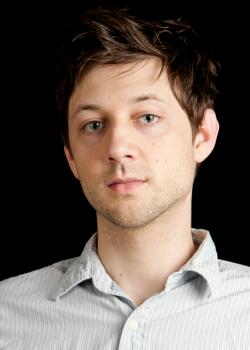 Will Shaw really likes both poetry and software development. Believe it or not, Duke has a job that perfectly marries these two seemingly disparate interests.
Shaw started work in early 2012 as Duke's first digital humanities technology consultant. This position, funded by Humanities Writ Large, was created to help humanities faculty, staff and students improve their research and teaching by infusing them with technology.
Shaw has a strong background in the academic humanities, He has a bachelor's degree in English literature and is close to completing his Ph.D. in 19th century British literature. But he also has worked in software development, which is why he was enlisted to help build websites and create jazzy digital enhancements to courses in the arts and humanities. He also trains faculty and graduate students to use software platforms in their classes.
For a course examining masculinity over time, he helped students build a website to display artwork from the Nasher Museum's collection. He helped a graduate student create a software platform to house and archive sounds characteristic of the southern United States. And for a class exploring the economics of international art markets, he helped create a game in which students could simulate how art is bought and sold.
The game, called Fantasy Collecting, brought students an important step closer to a real experience and away from strict book learning.
"In a traditional art history course, you look at slides and listen to a professor talk about them," Shaw said. "But in Fantasy Collecting, you possess this piece of art. You develop an attachment to it that makes you more engaged in every way."
Fantasy Collecting was built as part of a multi-year consortium called the Duke Art, Law and Markets Initiative. Led by professors in art and economics, DALMI gave students an historic perspective on international art markets. Katherine Jentleson, a Ph.D. candidate in art, art history and visual studies who helped teach in the program, worked with Shaw extensively on Fantasy Collecting and said his role in the project was crucial.
"Without him it wouldn't have gone beyond a concept, and now we have something permanent," said Jentleson, who edited and wrote for an art trade magazine prior to her graduate work at Duke. "He doesn't just have tech skills. He's a humanist. We were able to talk through the early stages of the game and develop it together."
Shaw's position – initially created three years ago to assist faculty and students work on HWL projects – is shifting to the library, where he'll be able to continue working with others.
"We want to support innovation in the humanities," said Srinivas Aravamudan, the former humanities dean and chief architect of the Humanities Writ Large project. "Technology is key to that."