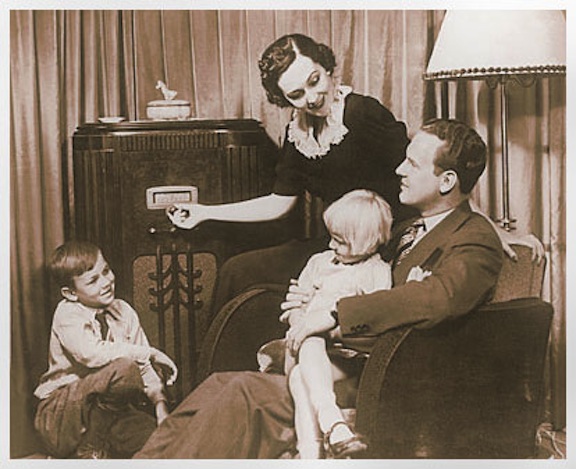 Former broadcaster and Duke communicator Cabell Smith will dial into the enduring appeal of classic radio shows with his "Golden Age of Radio" course this fall, one of 126 Osher fall-term offerings.
Read More
Smith says many OLLI members recall fondly the era when radio was the entertainment center of the home. During the 1930s and 1940s, families gathered around their radios to listen to comedies, westerns, mysteries, quiz shows, soap operas, thrillers and other popular programs. His new course will feature memorable moments from many of these vintage radio programs.
Even before the first radio clips are played at the Bishop's House, the course is generating interest. "I think it has been well received because people remember these shows from their childhood," Smith said.
During the eight-session course, OLLI learners will also tune in to historic broadcasts of the era, including FDR's "Fireside Chats," Orson Welles' "War of the Worlds" and Edward R. Murrow's World War II dispatches from London.
Smith also hopes to recapture some of radio's storytelling magic by having participants produce their own radio drama, complete with script, music and sound effects.
The appeal of some shows, such as "The Guiding Light" and "Dragnet," were so great that they easily made the transition to TV, Smith says. One of his favorites, "Gunsmoke," also jumped to TV, although without its original star William Conrad, who was deemed too rotund for the small screen.
Radio dramas are "theater of the mind," Smith says, "and that's a great term because in some ways you provide the narrative and the images yourself."
The Internet deserves some credit for reviving interest in vintage radio by making so many old shows accessible online. "You can listen to a whole episode with a click," Smith says. "There's even a SiriusXM satellite radio channel devoted to the old shows."
Smith fell in love with radio as a boy growing up in Charlottesville, Va., and worked in broadcasting as an announcer and producer for more than three decades. For the last 15 years of his career, he was manager of radio-TV services at Duke, writing and producing programs for radio stations around the country.
Smith is optimistic that all of radio theater's glory isn't all in the past.  He expects radio to return to its roots with the airing of more local, less syndicated programming. Low-power community stations are already leading the way, he says, riding on the benefits of cheaper technology.
The Osher Lifelong Learning Institute at Duke kicks off the fall semester beginning on Sept. 8 at locations across Durham. Registration opens on Aug. 12.
For a nominal membership fee, adults can join campus life, registering for courses that touch on science, World War I, Durham's downtown treescape or the art of memoir writing.
OLLI is part of a national network of more than 117 campus-based chapters. There are no tests, papers or grades. The classroom environment is casual and relaxed, but instructors such as Smith bring special expertise to the classroom. Duke biology professor emeritus Steven Vogel will teach "How We Once Did Things," a demonstration-based class beginning Sept. 11 that explores how humans "achieved prodigies of sophistication well before our present dependence on fossil fuels, inexpensive metals and electrical devices."
OLLI's fall convocation on Sept. 7 will feature Duke behavioral economist Dan Ariely, author of bestsellers "Predictably Irrational: The Upside of Irrationality" and "The Honest Truth About Dishonesty." Before his talk, OLLI members will have the opportunity to participate in Ariely's research.