Greg Dees, a Pioneer of Social Entrepreneurship, Dies at Age 63
Dees helped show how the theory and practice of entrepreneurship and innovation could be blended with social missions to tackle poverty, pollution and other global challenges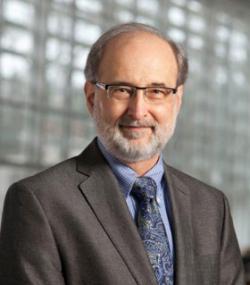 J. Gregory Dees, a Duke University professor recognized internationally for developing social entrepreneurship as an academic field, died at Duke Hospital Friday. He was 63.
Read More
Dees was professor of the practice of social entrepreneurship, Rubenstein Senior Fellow in Social Entrepreneurship with Duke's Innovation and Entrepreneurship Initiative (I&E) and the founding faculty director of the Center for the Advancement of Social Entrepreneurship (CASE) at Duke's Fuqua School of Business. In 2007, the Aspen Institute and the international organization Ashoka presented him with their first lifetime achievement award in social entrepreneurship education.
The author of two books, dozens of articles and other scholarship, Dees helped show how the theory and practice of entrepreneurship and innovation could be blended with social missions to tackle poverty, pollution and other global challenges in new, high-impact ways.
"Greg Dees was the pioneer in building social entrepreneurship as an academic field of study," said Maya Ajmera, a Duke alumna and founder of the Global Fund for Children. "He was a superb scholar, a widely respected and well-known thought leader in the field of social entrepreneurship, and a great mentor and friend to countless students, professors and entrepreneurs around the world. But most importantly, he was a very kind and compassionate human being. It is a great loss."
Sally Osberg, president and CEO of the Skoll Foundation, called Dees "the rarest of academics. For two decades, his scholarship and teaching have been seminal to the field of social entrepreneurship; no one has been more influential, no one more inspiring. We mourn his loss, even as we know his legacy lives on in the determination of women and men the world over to build a better world."
Dees started his academic career at the Yale School of Management and later moved to Harvard Business School, where he helped launch an initiative on social enterprise and a course on entrepreneurship in the social sector for which he received Harvard's Apgar Award for Innovation in Teaching. After taking time off to work on entrepreneurial development in Appalachia, he returned to academia at Stanford University's Graduate School of Business, where he developed undergraduate, graduate and executive courses and helped launch the Stanford Center for Social Innovation.
He began working at Duke's Fuqua School of Business in 2001. At Duke, he and Beth Battle Anderson co-founded CASE and built it into a leading academic center in the field. In 2012, the U.S. Agency for International Development awarded CASE and its partners at Duke a $10 million grant to launch SEAD, to identify and support the growth of solutions to global health challenges in low-income countries around the world.  Dees served as the SEAD faculty co-director.
"Greg's rare combination of brilliance, empathy, generosity and humility had a profound impact on everything he did and everyone he encountered. He was driven by an intense desire to make the world a better, more just place for all, and he has left an indelible mark on the many lives and institutions he touched," Anderson said.
Dees also worked with colleagues across Duke to incorporate social entrepreneurship into broader university efforts to advance innovation and entrepreneurship.
"Greg was a tremendous colleague and a great friend, and I am devastated by his untimely passing; he is simply irreplaceable," said Eric Toone, vice provost and director of Duke's Innovation & Entrepreneurship Initiative. "What he built at Duke was impressive, and his impact on social entrepreneurship was enormous. His passion and humanity will live on in all we do."
In addition to his academic roles, Dees served on the board of the Bridgespan Group and other organizations; chaired the World Economic Forum's Global Agenda Council for Social Innovation; served on the editorial boards of the Journal of Social Entrepreneurship and the Social Enterprise Journal, and was an entrepreneur in residence with the Kauffman Foundation. He regularly assisted social entrepreneurs, foundations, academics and others around the world.
Prior to his academic career, he was a management consultant with McKinsey & Company. He earned his Ph.D. in philosophy from The Johns Hopkins University, a master's degree in public and private management from Yale and a bachelor of arts degree with high honors in philosophy from the University of Cincinnati.
Funeral arrangements are still being finalized. A memorial service will take place at Duke at a yet-to-be-determined date in 2014.