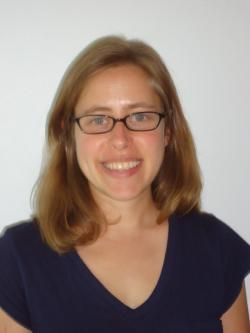 As states prepare their applications for federal Race to the Top funding to address early learning deficiencies, a Duke professor warns against assuming universal pre-kindergarten programs would be a panacea.
Jessi Streib says that, while a good start, programs providing early education to all students would still face hurdles related to the different skills and tendencies each student brings to the classroom.
"While universal preschool is a positive step forward, we can't assume that if we mix lower-income and wealthier children together, inequality will disappear simply because they're getting the same education," says Streib, an assistant professor of sociology. "They're not, even if they're in the same classroom."
October 16 is the deadline for states to apply for funding through the Race to the Top Learning Challenge, which will provide about $280 million to states to improve early learning. President Obama has acknowledged his interest in Pre-K education for all children, an ambitious program he proposed earlier this year.
Streib's thoughts on early childhood education stem from a year she spent, while in graduate school, observing a diverse class of 4-year-olds in a Midwestern preschool. Among her conclusions, published in the peer-reviewed journal Qualitative Sociology, is that wealthier students, even at age 4, tend to dominate a classroom setting. Less well-off children tend to shrink into the background, Streib said.
"Compared to their working-class counterparts in the same classroom, wealthier children generally know more words and are better equipped to use them to get teachers' attention and win classroom resources," Streib says. "Unless there is proper intervention, upper-middle-class children will unintentionally silence their working-class peers and contribute to their sense that school is not a place that favors them."
Streib began work at Duke earlier this year after completing her PhD in sociology at the University of Michigan. She grew up in Ohio, her childhood split into two vastly different experiences. She lived first in an upper middle-class Cleveland suburb where her father worked as a law school professor. But when he became a dean at a more rural university, her family moved to a far more austere area of Ohio, and the differences were stark, Streib recalls.
For folks in the Cleveland suburb of Shaker Heights, it was normal to travel widely, eat fancy foods and attend college far from home. In rural Ada in Western Ohio, life was less expansive; fewer people there went to college, and many spent the majority of their lives in the same community, Streib recalls.
She began taking note of how people of different means thought about the world; it became even more pronounced when she attended Trinity College in Hartford, Conn., a private school which, she said, was heavy with elite culture.
Those experiences have shaped Streib's research interests, which to date have focused largely on issues related to marriage, family, race, class and gender. Her first book, which is in development now, will focus on the hurdles faced by couples who  bring different levels of wealth to their marriage.
"I moved around as a kid and lived in places that had different compositions of people from different classes." she said. "Being exposed to people from a lot of different social classes and seeing that they see the world differently was very interesting to me."