Chameides Stepping Down as Dean of the Nicholas School
The Nicholas dean since 2007 will remain a member of the school's faculty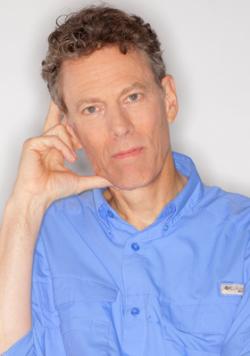 William L. Chameides, who has served as dean of Duke's Nicholas School of the Environment since 2007 and is known internationally for his research and public outreach on issues related to environmental change and sustainability, will step down as dean on June 30, 2014, Provost Peter Lange has announced.
Chameides will remain a member of the Nicholas faculty.
I am deeply grateful for Bill's accomplishments as dean, which include strengthening the faculty and teaching programs, further integrating the school into the Duke community and fostering a deep collaborative spirit," Lange said. "He will leave the Nicholas School in a stunning new home, and positioned at the frontier of important science and policy. I welcome him to the faculty."
A search committee to identify and recruit the next dean will be formed in September, Lange added.
Chameides' most visible accomplishment as dean -- the 70,000-square-foot, state-LEED-platinum Duke Environment Hall -- is scheduled to be completed in the spring of 2014. The new home of the Nicholas School, a five-story, glass-and-concrete building incorporating the highest sustainable features and technologies, will bring together all the elements of the Durham campus program and serve as an iconic hub for environmental activities at Duke.
With its completion, Chameides says in a letter to the school announcing his departure, it is time for a change: "Over the past six years, together we have accomplished much, and I can say with confidence that the school is stronger, both fiscally and intellectually, than it was when I arrived in 2007."
An atmospheric chemist and a member of the National Academy of Sciences, Chameides has seen enrollment rise in both the school's signature Master of Environmental Management and Master of Forestry degree program and its undergraduate programs. He has overseen the development of four new certificate programs to help students hone their skills to meet today's demanding marketplace, and has seen graduate placements in business and industry rise from 7 percent in 2007 to 38 percent in 2012.
Chameides' tenure as dean also has seen the recruitment of internationally renowned faculty in all facets of the program, most notably in the area of water resources. School productivity in terms of research and grants has grown markedly.
He is noted for his efforts to forge new partnerships within and outside the Duke community through initiatives in art and the environment. He created the Duke LEAF Award for Lifetime Environmental Achievement in the Fine Arts. The first recipient was actor Robert Redford in 2009.
An avid blogger, he brings environmental issues and remedies to the public through The Green Grok, with cross postings on The Huffington Post and on the website for Scientific American.