Matory Receives Lifetime Achievement Award
Fewer than 100 scholars receive the award annually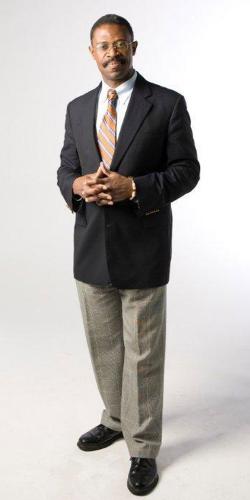 J. Lorand Matory, the Lawrence Richardson Professor of Cultural Anthropology at Duke, has been elected to receive the Humboldt Research Award, a lifetime achievement award recognizing his contributions to the field.
Each year the Alexander von Humboldt Foundation grants fewer than 100 lifetime achievement awards which allows scholars to spend a period of up to one year at research institutions in Germany. 
"I am especially excited about the prospect of spending a year in Germany because that country hosts some of the finest collections of ancient West African art, representing the classical roots of these art forms, as well as the world's leading tradition of cataloguing such materials," said Matory, who is also the director of Duke's Center for African and African American Research.
The award, approximately $80,000, is given to researchers whose work has had a significant impact on their own discipline and are expected to make additional contributions in the future. Alexander von Humboldt was a mid-19th century nature researcher and explorer of South America.
Matory will conduct research at the Free University of Berlin and Berlin's Ethnological Museum to create an online interactive museum exhibition that has been in the works for three years.
"It will catalogue a Duke University collection of approximately 3,000 Afro-Atlantic sacred objects made for use in West African and West-Central African religions, Brazilian Candomblé, Cuban Santería, Caribbean Spiritism and Haitian Vodou," Matory said. 
The website will also present, alongside these objects, videos of rituals involving similar objects and of interviews about them with priests, scholars and gallery owners.
"The nomination, in itself, was a pleasant surprise. But the prize itself came as a shock -- but a very encouraging one. I am deeply grateful to the Humboldt Foundation," Matory said.
For more information on the award, visit the Humboldt Foundation website.