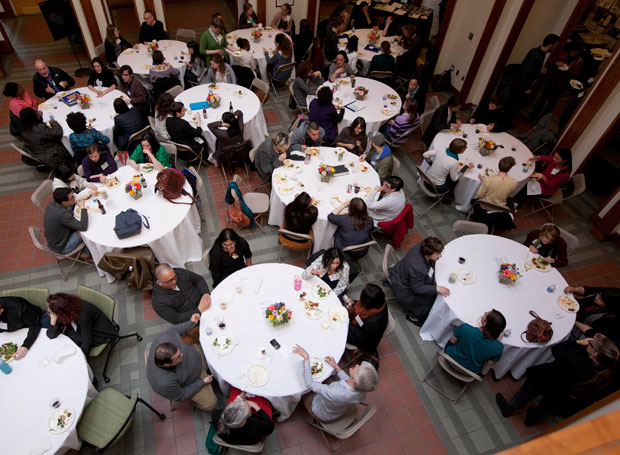 The Duke Program in Women's Studies held its seventh annual "Feminist Theory Workshop" this weekend involving scholars from 68 universities from more than 14 countries. The two-day workshop engaged graduate and undergraduate students in aspects of feminist theory and provided a forum for faculty discussion.
Former Women's Studies director Robyn Wiegman designed the workshop so that it is not framed by a theme, but instead allows attendees to discuss and debate theories in an open format.
Speakers included Martin Manalansan, associate professor of anthropology and Asian American Studies, University of Illinois at Urbana-Champagne; Jose Munoz, performance studies professor, New York University; Elizabeth Povinelli, professor of anthropology and gender studies, Columbia University; and Elizabeth Grosz, the newly named Jean Fox O'Barr Professor of Arts and Science at Duke. 
Previous keynote speakers have included Hortense Spillers, Joan Copjec, Wendy Brown and Patricia Williams.  For more information on the Feminist Theory Workshop, click here.
Pictured below, Martin Manalansan talks with workshop participants during a break in the session. Photos by Megan Morr/Duke University Photography.