From chocolate-fueled romance to the genius of dogs, Duke writers have been filling shelves with books on a fascinating array of topics this past winter. Below, Duke Today takes a quarterly review of new books by Duke faculty and staff now on display in Duke Libraries, along with an advance look at some early spring offerings.
Many of these new titles can be found on the Duke authors display shelves near the circulation desk in Perkins Library and some are available as e-books. Most of these titles can also be purchased through the Gothic Bookshop, which is still filling orders for books even while undergoing renovations through the summer. Duke community members can order books by emailing gothic@duke.edu or by calling 684-3986. Book orders will be able to be picked up at the Textbook Store's service desk.
Read More
[Duke Today will provide similar updates in the future. If you are a member of the Duke faculty or staff who will be publishing a book of interest to a general audience, please send us a message about it along with your publisher's description.]
Julie Tetel Andresen: "French Lessons" (Kindle e-book)
Tetel Andresen, whose scholarship typically has her writing in the field of linguistic historiography, is also the author of works of historical fiction.  In her latest novella, the gently-bred Danielle Wemberly is forever changed when she discovers a book hidden in her town's lending library.
Audra Ang: "To the People, Food is Heaven: Stories of Food and Life in a Changing China" (Lyons Press)
The Singapore-born Ang, who worked as a foreign correspondent for the AP in Beijing for seven years before coming to Duke as a senior writer for University Development, writes about her experiences eating and reporting in China. She discussed the book on a recent edition of WUNC Radios "The State of Things" and the Raleigh News & Observer, saying "I think Southerners are kind of like Chinese in their love of food."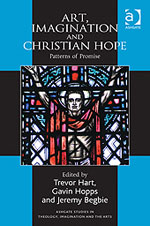 Jeremy Begbie, co-editor: "Art, Imagination and Christian Hope: Patterns of Promise" (Ashgate)
Through a range of authors, the volume attends to the contributions that architecture, drama, literature, music and painting can make in an exploration of Christian hope. Begbie is the inaugural holder of the Thomas A. Langford Research Professorship in Theology at Duke Divinity School, and founding director of the Duke Initiatives in Theology and the Arts.
Curt Bradley: "International Law in the U.S. Legal System" (Oxford University Press)
Bradley, a professor of law and public policy studies and senior associate dean for academic affairs at Duke Law School, explores topics at the intersection of U.S. law and international law, such as foreign sovereign immunity, international human rights litigation, extradition, war powers and extraterritoriality.
Jake Breeden: "Tipping Sacred Cows: Kick the Bad Work Habits That Masquerade as Virtues" (Jossey-Bass)
Breeden, on the faculty of Duke's executive education program, draws on his experience coaching thousands of leaders in 27 countries and new research in economics, neuroscience, and psychology as he reveals how to overcome the dangerous behaviors that masquerade as virtues at work. The author has a 21-question quiz for anyone curious about roadblocks to their own career at breedenideas.com/assessment.
Paul Carrington: "American Lawyers:  Public Servants and the Development of a Nation" (ABA Publishing, April 16, 2013)
Law professor Paul Carrington's new book illustrates the role lawyers have played in the development and preservation of democracy and social order in America. He also notes their missteps, from the perpetuation, by some, of slavery to the American Bar Association's demand for "loyalty oaths" during the McCarthy era, to Watergate.
Norman L. Christensen: "The Environment and You" ( Benjamin Cummings)
Christensen, a research professor and founding dean of the Nicholas School of the Environment, has authored an introductory environmental science book that offers students a reliable science foundation and inspires them to connect the course to the choices they can make as citizens.
Dr. Richard H. Cox: "Rewiring Your Preaching : How the Brain Processes Sermons" (InterVarsity Press)
Cox, adjunct professor in the Department of Psychiatry and Behavioral Sciences, shows that a better understanding of the brain can help ministers be more effective in their preaching. The book opens with a forward by psychiatry department vice chair Dr. Dan G. Blazer.
Peter Horry: "The Journal of Peter Horry, South Carolinian: Recording the New Republic, 1812-1814," edited by Roy Talbert Jr. and Meggan A. Farish (University of South Carolina Press)
Farish, a graduate student of history and African & African American Studies, and her co-editor have restored to print all of the Georgetown rice planter's extant journal entries, offering the modern reader detailed insights into the daily life, agricultural practices, and the culture of South Carolina during its early statehood years.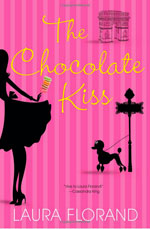 Laura Florand: "The Chocolate Kiss" (Kensington)
Florand, a romance novelist who teaches French at Duke, is back with another of her chocolate-inspired novels, detailing the chocolate-making scene in Paris and the romance and intrigue that are naturally a part of it.
Erdag Goknar: "Orhan Pamuk, Secularism and Blasphemy: The Politics of the Turkish Novel" (Routledge)
In this first critical study of all of Pamuk's novels, Goknar, an assistant professor of Turkish studies and an award-winning literary translator, asks larger questions about recent transformations in Turkish history, identity, modernity and collective memory.
Kristin Goss: "The Paradox of Gender Equality: How American Women's Groups Gained and Lost Their Public Voice" (University of Michigan Press)
Goss, an associate professor at the Sanford School of Public Policy, traces changes in women's "civil place."
Mitu Gulati and Robert E. Scott: "The Three and a Half Minute Transaction: Boilerplate and the Limits of Contract Design" (University of Chicago Press)
Using the case of the an equal treatment or pari passu clause in international contracts as a launching pad to explore the broader issue of the "stickiness" of contract boilerplate, law professor Gulati and his co-author have sifted through more than 1,000 sovereign debt contracts and interviewed hundreds of practitioners to show that the problem actually lies in the nature of the modern corporate law firm.
Markos Hadjioannou: "From Light to Byte: Toward an Ethics of Digital Cinema" (University of Minnesota Press)
Hadjioannou, an assistant professor of literature, contrasts digital and celluloid cinema.
Bruce Hall: "A History of Race in Muslim West Africa, 1600-1960" (Cambridge University Press)
Hall, a co-winner of the American Historical Association award for best book in African history in 2012, provides a deep historical background to the ongoing conflicts and civil wars in present-day Mali. In a live "Office Hours" webcast interview earlier this year, Hall explained the cultural history of the fabled desert city of Timbuktu.
Brian Hare and Vanessa Woods: "The Genius of Dogs: How Dogs Are Smarter Than You Think" (Dutton Adult)
Brian Hare, dog researcher, evolutionary anthropologist and founder of the Duke Canine Cognition Center, and research scientist Vanessa Woods offer revolutionary new insights into dog intelligence and the interior lives of our smartest pets. In this essay in The Wall Street Journal, the authors present part of the case for why dogs are far savvier than we ever thought.
Peg Helminski: "Daughter of a Thousand Pieces of Gold" (self-published, Amazon)
A freelance writer and executive assistant in the Department of Radiology, Helminski has published her second book and first novel for middle-school students. Set against the rapidly changing Chinese social landscape brought on by the economic reforms of Deng Xiaoping and China's one-child family planning policy, the book tells the story of 11-year-old Zhong Mei Lin's journey from her life as a the cherished daughter of a Chinese farm couple, to orphan, to adopted teen-aged daughter of a middle-class, American couple.
Deborah Hicks: "The Road Out: A Teacher's Odyssey in Poor America" (University of California Press)
Hicks set out to give one group of girls in Cincinnati something she never had: a first-rate education and a chance to live their dreams. A contemporary tragedy is brought to life as she leads us deep into the worlds of Adriana, Blair, Mariah, Elizabeth, Shannon, Jessica, and Alicia -- seven girls coming of age in poverty.
Currently a research scholar at the Social Science Research Institute, Hicks was recently a guest on "The State of Things," talking about her book and her work as the founder and director of Partnership for Appalachian Girls' Education.
Donald Horowitz: "Constitutional Change and Democracy in Indonesia" (Cambridge University Press)
In his latest book and the first of a trilogy related to constitutional design for severely divided societies, law professor Horowitz offers a case study of Indonesia's transition to democracy after almost 50 years of authoritarian rule. By and large, he says, the process was successful; Indonesians have held three free elections and experienced two turnovers of presidential power since the fall of Suharto in 1998, while largely avoiding ethnic polarization and violence.
James C. Howell: "What Does the Lord Require?: Doing Justice, Loving Kindness, Walking Humbly" (Westminster John Knox Press)
Howell, a Duke alumnus, part-time lecturer at Duke Divinity School and the senior pastor at Myers Park United Methodist Church, illuminates one of the most powerful verses in the Old Testament, Micah 6:8, which speaks to what God requires of humans in living a just and humble life. The veteran pastor illuminates the original context in which this verse was written, while demonstrating how it can still guide us in our lives today.
Hwansoo I. Kim: "Empire of the Dharma: Korean and Japanese Buddhism, 1877–1912" (Harvard University Press)
Kim, an assistant professor of religion, explores the relationship between Korean and Japanese Buddhists in the years leading up to the Japanese annexation of Korea.
Kenneth Land, editor: "The Well-Being of America's Children: Developing and Improving the Child and Youth Well-Being Index" (Springer)
Land, the Duke sociologist who developed a new national composite index on the health and well-being of American children, examines the evolution of the index over the last 14 years and what it promises for understanding the progress -- or lack of progress -- in enhancing the life prospects of all American children.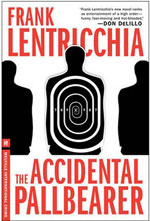 Frank Lentricchia: "The Accidental Pallbearer" (Melville International Crime)
The literature professor sets his new novel, a celebration of Italian-American culture, in Utica, N.Y., his hometown. A reviewer for The Philadelphia Inquirer said the downtrodden upstate city "is as much the main character of literary critic Frank Lentricchia's gripping, complex detective story as the depressive shamus Eliot Conte, whose series debut this is."
James M. Childs Jr. and Richard Lischer, editors: "The Eloquence of Grace: Joseph Sittler and the Preaching Life" (Cascade Books)
Lischer, the James T. and Alice Mead Cleland Professor of Preaching at Duke Divinity School, and co-editor Childs examine the work of renowned preacher Joseph Sittler who often explored faith through fiction and hymns.  The review of 25 of the renowned preacher's speeches and sermons includes many never before published.
Randy L. Maddox, editor: "The Bicentennial Edition of the Works of John Wesley, Volume 12, Doctrinal and Controversial Treatises" (Abingdon Press).
Maddox, William Kellon Quick Professor of Wesleyan and Methodist Studies at Duke Divinity School, devotes this volume, the first of three, to four of John Wesley's foundational treatises on soteriology, or the doctrine of salvation through Jesus Christ.
Gordon Mantler: "Power to the Poor: Black-Brown Coalition and the Fight for Economic Justice, 1960-1974" (The University of North Carolina Press)
Mantler, a lecturing fellow and associate director in the Thompson Writing Program, writes about the Poor Peoples Campaign, an attempt to get poor folks from across the nation and racial lines to join together for common cause.
Sandi Metz: "Practical Object-Oriented Design in Ruby: An Agile Primer" (Addison-Wesley)
Metz, a senior IT analyst with 30 years of experience working on projects that survived to grow and change, has distilled a lifetime of conversations and presentations about object-oriented design into a set of Ruby-focused practices for crafting manageable, extensible, and pleasing code.
Carol Meyers: "Rediscovering Eve: Ancient Israelite Women in Context" (Oxford University Press)
Drawing on archaeological discoveries and ethnographic information as well as biblical texts, religion professor Carol Meyers depicts Israelite women not as submissive chattel in an oppressive patriarchy, but rather as strong and significant actors within their families and in their communities. The book features a fully revised version of Meyers' groundbreaking 1988 "Discovering Eve."
Carol Meyers, Eric Meyers, editors: "Archaeology, Bible, Politics, and the Media"(Eisenbrauns)
Archaeological controversies normally confined to the pages of obscure journals are considered newsworthy when they touch on biblical themes, but scholars are not always equipped to handle this sort of attention. A 2009 conference at Duke opened a dialogue between scholars and the media and the resulting essays offer lay communities who learn about archaeology and the Bible through the popular media information that will make them more sensitive to the way discoveries and issues are presented. In an online "Office Hours" in 2011, professors Carol and Eric Meyers responded to viewer questions about the charged combination of biblical archaeology, politics and media.
Claudia Milian: "Latining America: Black-Brown Passages and the Coloring of Latino/a Studies" (University of Georgia Press, The New Southern Studies series)
Milian, an assistant professor of Romance Language, challenges previous boundaries of "Latinidad."
Martin Miller: "The Foundations of Modern Terrorism: State, Society and the Dynamics of Political Violence" (Cambridge University Press)
In a study of the history of terrorism, integrating the violence of governments and insurgencies, history professor Martin Miller considers why it is that terrorism has become such a central factor in our lives despite all the efforts to eradicate it.
Negar Mottahedeh, editor: "Abdu'l Baha's Journey West: The Course of Human Solidarity" (Palgrave, April 2013)
Mottahedeh, an associate professor of literature, has edited this book about the influence of the early 20th century Iranian visionary on the emergent civil rights and suffrage movements in America and on his prescription for a lasting peace only three years before the outbreak of WWI.
Mark Anthony Neal: "Looking for Leroy: Illegible Black Masculinities" (NYU Press, April 22, 2013)
Mark Anthony Neal, professor of African & African American Studies, examines depictions of black men in popular culture. He talks about the book in this interview with WFPL-Louisville.
Erdman Palmore: "Older Can Be Bolder" (Amazon)
Palmore, professor emeritus at the Duke Center for the Study of Aging, provides 101 answers to common questions about aging, mixed with humorous sayings and quotations.
Dr. Claude A. Piantadosi: "Mankind Beyond Earth: The History, Science and Future of Human Space Exploration" (Columbia University Press)
Piantadosi, a professor of medicine (Pulmonary, Allergy and Critical Care Medicine), evaluates the potential for colonizing Mars by the end of the century.
William Reddy: "The Making of Romantic Love: Longing and Sexuality in Europe, South Asia and Japan, 900-1200 CE" (The University of Chicago Press)    
Reddy, a professor of history and cultural anthropology, contrasts the dualism of love and desire in the Western tradition with the blending of both in Bengal and Orissa, India, and in Heian Japan. A panel discussion of Reddy's book, jointly hosted by the Duke University Libraries and the John Hope Franklin Humanities Institute, is slated for March 20.
Staci D. Bilbo and Jaclyn M. Schwarz: "The Immune System and the Developing Brain" (Morgan & Claypool Life Sciences)
Staci Bilbo, psychology and neuroscience assistant professor, and Jaclyn Schwarz, a postdoctoral fellow in Bilbo's lab, review the growing evidence indicating that there is a strong link between many neuropsychiatric disorders and immune dysfunction, with a distinct etiology in neurodevelopment.
Guillermo Trejo: "Popular Movements in Autocracies: Religion, Repression and Indigenous Collective Action in Mexico" (Cambridge University Press)
The assistant professor of political science focuses in his book on poor indigenous Mexican villages, showing that the spread of U.S. Protestant missionaries and the competition for indigenous souls motivated the Catholic Church to become a major promoter of indigenous movements for land redistribution and indigenous rights.
Daniel A. Vallero and Trevor Letcher : "Unraveling Environmental Disasters" (Elsevier)
Vallero, an adjunct professor of civil and environmental engineering, writes with his co-author about the science behind the most threatening current and potential environmental disasters. They treat disasters as complex systems and offer predictions, such as what the buildup of certain radiant gases in the troposphere will do, or what will happen if current transoceanic crude oil transport continues.
Steven Vogel: "The Life of a Leaf" (University of Chicago Press)
Vogel uses the leaf as a model for examining an organism's adaptation to its environment. A companion website with demonstrations and teaching tools can be found here.
Gennifer Weisenfeld: "Imaging Disaster: Tokyo and the Visual Culture of Japan's Great Earthquake of 1923" (University of California Press)
Weisenfeld, an associate professor of Art, Art History & Visual Studies, focuses on the Great Kanto Earthquake that devastated Tokyo and surrounding areas in 1923 and the cultural responses it triggered.
Kathryn Whetten and Brian Pence: "You're the First One I've Told: The New Faces of HIV in the South" (Rutgers University Press; Second Edition)
This revised edition provides new details on the HIV/AIDS in the U.S. South while bringing to life the stories and voices of people infected with the disease. Whetten is a professor of public policy and global health and the director of the Center for Health Policy and Inequalities Research. Pence is an associate professor of community and family medicine and global health at the center.
William Willimon: "Thank God It's Thursday: Encountering Jesus at the Lord's Table as if for the Last Time" (Abingdon)
In this prequel to Willimon's "Thank God It's Friday," the professor of the practice of Christian ministry at Duke Divinity School reflects on Jesus' teaching of his disciples prior to his own death but also before their own hour of decision.
Ronald Witt: "The Two Latin Cultures and the Foundation of Renaissance Humanism in Medieval Italy" (Cambridge University Press)
Witt, a professor emeritus of history, traces the early emergence of humanism in northern Italy in the mid-13th century to the development of a lay intelligentsia in the region, whose participation in the culture of Latin writing fostered the beginnings of the intellectual movement which would eventually revolutionize Europe. The book will be the panel discussion at the Duke Medieval & Renaissance Studies Colloquium on March 29.