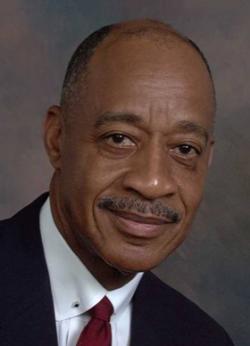 In a year when Duke University is honoring the undergraduate students who integrated Duke five decades ago, a lecture next week will honor another Duke African-American pioneer: Dr. James H. Carter Sr.
Carter, who was the first African-American full professor of psychiatry at Duke University Medical Center, influenced both the academic world and the state's mental health services, by working to provide care for some of North Carolina's neediest residents.
Carter arrived at the university in 1970 and served as a tenured professor for more than 20 years. Throughout his career he maintained a commitment to community psychiatry, particularly in the areas of substance abuse and mental health care for prisoners.
Since Carter's death in March 2007, the Department of Psychiatry and Behavioral Sciences honors two residents for their excellence in community psychiatry through The Carter Scholars Program. In addition, the department holds an annual lecture in his honor, supported by a memorial fund established by his family. The Carter Lecture series highlights work in community psychiatry, particularly among underrepresented minorities.
Dr. Annelle Primm
Dr. Annelle Primm, director of Minority and National Affairs for the American Psychiatric Association, will deliver the 2013 Carter Lecture at noon on Thursday, Feb. 14. Her talk, "Accelerating the Elimination of Ethnic and Racial Mental Healthcare Disparities in the U.S.," will be held in 2002 Duke North.
Carter played a critical role in building mental health services at Lincoln Community Medical Center in Durham, the Alcohol Treatment Center in Raleigh, the Johnston County Mental Health Center and the Department of Corrections. He served as medical director of one of the first methadone treatment programs in the state, and taught in alcohol and drug studies programs at both the University of Georgia and the University of North Carolina at Wilmington.
Carter received the American Psychiatric Association's 2003 Solomon Carter Fuller Award, named after the first African-American psychiatrist in the United States, for his advancements in the field. He also received the North Carolina Governor's Award for his instrumental leadership in providing mental health care to prisoners, including the construction of two mental health facilities in North Carolina that became a model for correctional health care.
Carter was also highly regarded by his colleagues. Dr. Sarah Lisanby, chair of the Department of Psychiatry and Behavioral Sciences who trained under Carter during her forensic psychiatry rotation, said she "admired his dedication to this very difficult and important work."
Dr. Dan G. Blazer, J.P. Gibbons Professor of Psychiatry and Behavioral Sciences and professor of Community and Family Medicine at Duke, said Carter was "very unassuming and he did not talk much about himself.
"It was years before I learned he had a distinguished military career, that he attended Divinity School, that he founded a mental health program southeast of Raleigh," Blazer said. "I would have liked to simply sit down and listen to his story. Yet, I suspect if I had asked, he would have said, 'Dan, not much to tell.' That was Dr. James Carter."
For more information on the Carter Lecture Series, visit the Department of Psychiatry and Behavioral Sciences website, psychiatry.duke.edu/education/grand-rounds.