Duke in Pictures: A Million Meals Made to Stop Hunger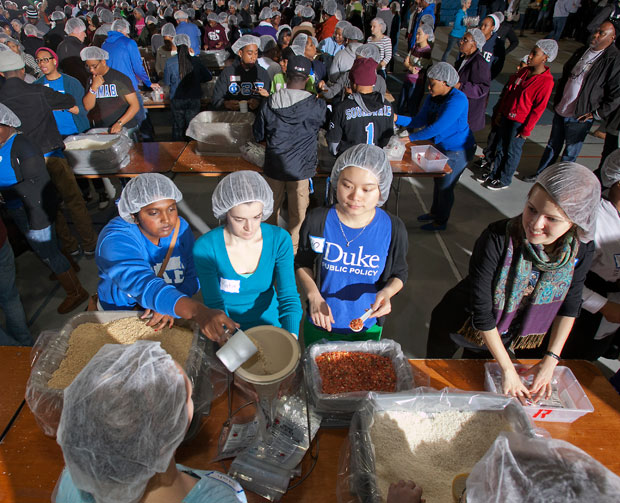 As part of the Martin Luther King Jr. Commemoration, Duke and North Carolina Central University students came together to pack meals for the hungry.  Above, Dammu, Katie Mason, Lin Lin Wang and Maryna Pozdniakova, all Duke students, join other volunteers in the Intramural Building on Duke's West Campus.
The group hit its goal of packaging 80,000 meals, which will be distributed worldwide to areas in need by the Stop Hunger Now organization.
Below, Duke students Adam Sumrall and Tim Gornik and NCCU students Demetria Carter and Kayla Capel package one meal.
Photos by Megan Morr/Duke University Photography