With visions of gift giving or perhaps a cozy corner for your own winter reading, it's a good time to take a closer look at what's new in Duke Libraries by Duke faculty and staff. The titles range from histories to novels, scholarly studies to photographic essays. Many of these new titles can be found on the Duke authors display shelves near the circulation desk in Perkins Library and some are available as e-books for quick download to your computer.
Most of these titles can also be purchased at the Gothic Bookshop, which features a large section devoted to Duke authors.
[For previous lists of Duke faculty books in 2012, see the links left. Duke Today will provide similar updates in the future. If you are a member of the Duke faculty or staff who will be publishing a book of interest to a general audience, send us a message about it along with your publisher's description.]
Rita-Marie Conrad, co-author: "Continuing to Engage the Online Learner: Activities and Resources for Creative Instruction" (Jossey-Bass)
Conrad, an educational technology specialist, offers 50 new examples of activities in this model for engaged learning that can be applied in a wide range of online learning environments and across age levels.
Richard Durrett: "Essentials of Stochastic Processes," 2nd ed. (Springer)
The mathematics professor's new book is for a first course in stochastic processes -- a statistical process involving a number of random variables -- taken by undergraduates or master's students who previously have studied probability theory. A large number of examples and more than 300 exercises show the subject "in action."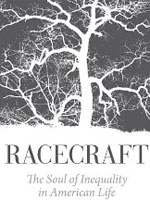 Karen Fields, co-author: "Racecraft: The Soul of Inequality in American Life" (Verso)
Most people assume that racism grows from a perception of human difference. Sociologist Karen Fields, a visiting professor of African & African American Studies, and her sister, historian Barbara Fields, argue otherwise. They write that the practice of racism produces the illusion of race, through what they call "racecraft," a phenomenon entwined with other forms of inequality in American life.
Deborah Rigling Gallagher: "Environmental Leadership: A Reference Handbook" (SAGE)
Gallagher gathers contributions on environmental leadership from more than 90 authors, including several from Duke.  Overarching themes in the two-volume set include taking action in the face of uncertainty on issues such as mitigating climate change impacts, protecting coastal ecosystems and protecting critical aquifers. Gallagher is an associate professor of the practice of environmental policy and executive director of the Duke Environmental Leadership Program at the Nicholas School of the Environment.
Dr. Geoffrey Ginsburg and Huntington Willard: "Genomic and Personalized Medicine" (Elsevier Inc.)
The two-volume work promises to be a one-stop shop for doctors and other health professionals as they face the rapid growth of genetic and genomic testing in the clinic. Edited by faculty of the Duke Institute for Genomes Sciences & Policy, the comprehensive resource is one solution to an increasingly obvious problem: the health care workforce on the whole lacks the background to make personalized medicine a reality for patients.
John Graham, co-author: "Introduction to Corporate Finance" 3rd ed. (South-Western Cengage Learning )
Graham, a professor of finance at The Fuqua School of Business, says students with experience in economics, accounting and statistics may be better prepared than they think to study corporate finance. His book, which comes with six-month access to an educational version of Thomson Reuters financial content, introduces students to the subject.
Mark Goodacre: "Thomas and the Gospels: The Case for Thomas's Familiarity with the Gospels" (Eerdmans, 2012)
The professor of religion and New Testament blogger explores the long-standing debate over the connection between the author of the Gospel of Thomas and the Synoptic Gospels.
Stephen Gunter: "Arminius and His 'Declaration of Sentiments': An Annotated Translation With Introduction and Theological Commentary" (Baylor University Press)
Divinity School professor  Gunter's new book is the first direct translation from Dutch to English of the 16th century theologian's work. Gunter's introduction situates this work, important in the history of Christian theological debates, within its historical context and the debate over predestination.
Alex Harris and Edward O. Wilson: "Why We Are Here: Mobile and the Spirit of a Southern City" (W.W. Norton)
From a collaboration between the Center for Documentary Studies professor and the Pulitzer Prize-winning evolutionary biologist emerges a book that captures the rhythms of the storied Alabama Gulf region through a swirling tango of lyrical words and breathtaking images.
Harris' "intimate pictures beautifully capture quotidian moments" that define Mobile today, according to Publishers Weekly. The Atlantic says "this uncommonly effective marriage of photographs and text" reveals "a place at once deeply southern and more than a bit foreign."
The book made The New York Times list of "heavyweights for the holidays" -- this year's best coffee table books.
Reinhard Hutter: "Dust Bound for Heaven: Explorations in the Theology of Thomas Aquinas" (Wm. B. Eerdmans Pub. Co.)
Hutter, a professor of Christian theology at Duke Divinity School, shows how Thomas Aquinas' view of the human being as dust bound for heaven weaves together elements of two questions without fusion or reduction: Does humanity still have an insatiable thirst for God that sends each person on an irrepressible religious quest that only the vision of God can quench? Or must the human being, living after the fall, become a "new creation" to be readied for heaven?
William Mitchell, co-author: "Build, Borrow, or Buy: Solving the Growth Dilemma" (Harvard Business Review Press)
The Fuqua professor of international management, writing with Laurence Capron of the INSEAD Executive Education Program, offers decision makers research-based guidance on how to select the best course of action when pursuing corporate growth opportunities. Examples show how large and small companies around the world have developed sustainable growth strategies
John Poulsen, Connie Clark, editors: "Tropical Forest Conservation and Industry Partnership: An Experience From the Congo Basin" (Wiley-Blackwell)
In the 10th book in a series on conservation science and practice, Poulsen, a Nicholas School of the Environment assistant professor, and Clark, a research scientist, spotlight an emerging conservation model that holds promise for relatively small but ecologically vital areas.
Drs. Holly Rogers and Margaret Maytan: "Mindfulness for the Next Generation: Helping Emerging Adults Manage Stress and Lead Healthier Lives" (Oxford University Press)
Rogers and Maytan, both clinical associates in the Department of Psychiatry, offer an easy-to-use guide that details their four-session mindfulness-based program, called "Koru," aimed at helping young adults cope with anxiety, navigate the tasks they face and achieve meaningful personal growth.
Mari Miller: "When the Whistle Blew" (WinePress Publishing)
Miller, a certified professional coder with Duke Health System's Community Care Partners of Northern Piedmont Community Care in Henderson, bases her new novel on the true story of a whistleblower who reveals fraud at a nursing home, only to find her own reputation on the line.
James Salzman: "Drinking Water: A History" (Woodstock Overlook)
Salzman, professor of law and Nicholas Institute professor of environmental policy, shows how an essential resource highlights the most pressing issues of our time --from globalization and social justice to terrorism and climate change -- and how humans have been wrestling with these problems for centuries.
Salzman discussed these challenges on a recent edition of WUNC Radio's "The State of Things." The Environmental Law Society presented a lunch talk on his book, which Scientific American says "makes the liquid seem as mythic as the fountain of youth." Publishers Weekly says Salzman "puts a needed spotlight on an often overlooked but critical social, economic and political resource."
Beth M. Sheppard: "The Craft of History and the Study of the New Testament" (The Society of Biblical Literature)
Sheppard, associate professor for the practice of theological bibliography and director of the Duke Divinity School Library, explores how historians and New Testament scholars probe the past.
The textbook provides overviews of the philosophy of history, common historical fallacies and the basics of historiography, as well as three original textual studies that illustrate the various historical methods for New Testament interpretation.
John Staddon: "The Malign Hands of the Markets: The Insidious Forces on Wall Street That Are Destroying Financial Markets -- And What We Can Do About It" (McGraw-Hill)
Staddon, an emeritus professor of psychology and neuroscience, discusses the "invisible mechanisms" that drive markets today and offers up solutions to stop what he describes as a boom-and-bust cycle.
Staddon wrote about the financial sector's role in income inequality in this op-ed for the Raleigh News & Observer. He recently talked about his book at the Museum of American Finance on Wall Street in New York, and in other settings.
Kristine Stiles and Peter Selz, editors: "Theories and Documents of Contemporary Art: A Sourcebook of Artists' Writings," 2nd ed., revised and expanded. (Berkeley: University of California Press)        
Art, Art History & Visual Studies professor Kristine Stiles has updated this resource, first published in 1996, to represent 30 countries and more than 100 new artists. She added 40 images and a diverse roster of artists, including many who have emerged since the 1980s, such as Julie Mehretu, Carrie Mae Weems, Damien Hirst, Shirin Neshat, Cai Guo-Qian, Olafur Eliasson, Matthew Barney and Takashi Murakami.
Andrea E. Woods Valdes, translator: "Where Love and Hope Rein: 14 Love Poems for February 14th" by Joan Francisco Valdes Santos, Spanish and English on facing pages. (Durham, N.C.: Souloworks) 
Valdes, an associate professor of the practice of dance and artistic director of the modern dance company Souloworks/Andrea E. Woods & Dancers, has translated 14 of her Havana-born husband's poems. First self-published for Valentine's Day in 2011, Valdes says she hopes "Where Love and Hope Reign" will become a work that people will enjoy every February. 
Bill Verner, contributor: "The Minus Times Collected : 20 years, 30 issues," edited by Hunter Kennedy (Featherproof Books)
Verner, a Duke Libraries acquisitions staff member, began contributing to a friend's hand-typed literary magazine in the early '90s while working for Europa Books, a now-defunct bookstore in Austin, Texas. He continued contributing after he moved to Durham to work as an independent publisher's representative. Among his five contributions, "Stop Watch" is a new piece he wrote specifically for the anthology. Other contributors include Sam Lipsyte, David Berman, Patrick DeWitt and Wells Tower, with illustrations by David Eggers and Brad Neely and interviews with Dan Clowes, Barry Hannah and a yet-to-be-famous Stephen Colbert.
Vivek Wadhwa: "The Immigrant Exodus: Why America Is Losing the Global Race to Capture Entrepreneurial Talent" (Wharton Digital Press)
Wadhwa, director of research at the Center for Entrepreneurship and Research Commercialization of the Pratt School of Engineering, draws on his own research and that of two colleagues to show the United States in the midst of a historically unprecedented halt in high-growth, immigrant-founded startups.
He offers a framework for understanding the immigrant exodus and offers a recipe for reversal and rapid recovery. The Economist's review, republished by the Minneapolis Star Tribune, is here.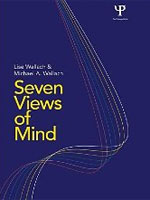 Lise Wallach and Michael A. Wallach: "Seven Views of Mind" (Psychology Press)
Psychology research professor Lise Wallach, writing with her husband, emeritus professor Michael A. Wallach, examines seven different answers to the question, "What are we talking about when we talk about the mind?" The dualistic view that there is a non-material world in addition to the physical world is considered together with six non-dualistic views. The language is in a relatively nontechnical, informal manner designed to appeal to psychology students and their instructors.
Will Willimon: "Incorporation" (Cascade Books)
Willimon, the widely published former dean of Duke Chapel and current professor of the practice of Christian ministry at Duke Divinity School, has written his first novel, which portrays the saints and sinners in a large fictional church.
Published in October, the novel takes readers on a ride through the Sundays of Easter in a Midwest church called "Hope." Squabbling clergy, staff meeting slap-downs, sins of the spirit and sins of the flesh come together at Hope with divine revelation, mystery and moments of gentle grace.
Read an excerpt of "Incorporation" (pdf).
Kelly Wooten and Lyz Bly, editors: "Make Your Own History: Documenting Feminist and Queer Activism in the 21st Century" (Litwin Books)
Wooten, a librarian with the Sallie Bingham Center for Women's History and Culture, brings together activists, archivists, librarians and scholars to address the practical material challenges of documenting and archiving contemporary activism, "third wave" cultures and subcultures. She also considers the move from paper to digital archives, among several other topics.