Duke Chapel Closes Monday for 11 Days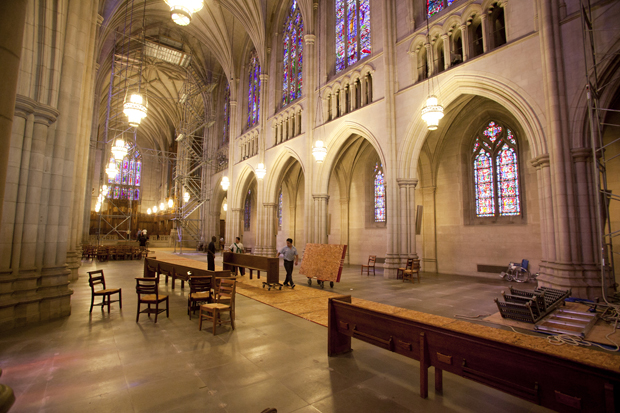 Duke Chapel shut its doors for 11 days yesterday so its ceiling can undergo an inspection.
Chapel worship for the upcoming weekend of Sept. 15-16 will be moved outdoors to the chapel lawn, with Page Auditorium as a backup in case of rain.
A Sept. 16 organ recital has been cancelled.
There are no weddings scheduled in the chapel next weekend. The chapel will re-open Sept. 21.
Scaffolding has already been erected in the chapel to aid the inspection.  During the closure pews and chairs can be removed to aid in the larger inspection work.
In mid-July, a tile fell from the chapel ceiling. Nobody was hurt, but plans were made for the inspection.
Photo by Les Todd/Duke University Photography