SON Faculty to Serve on Board of International Physician Group
Julie Barroso, professor at Duke University School of Nursing has been selected as the first nurse to serve on the Board of Trustees of the International Association of Physicians in AIDS Care (IAPAC).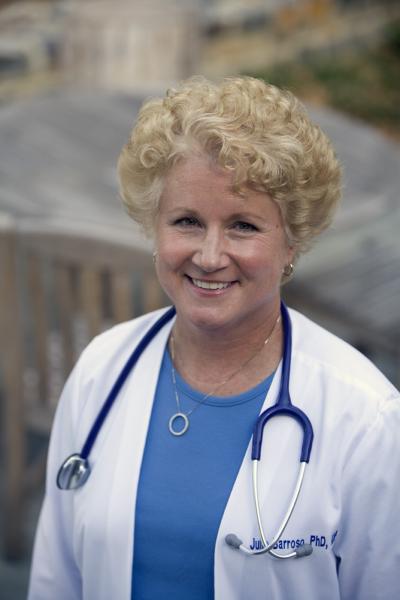 Dr. Barroso, PhD, ANP, APRN, BC, FAAN, is currently the Research Development Coordinator for the Office of Research Affairs at Duke University School of Nursing, and a Senior Research Fellow in the Duke Health Inequalities Program. She is also a productive, funded HIV and AIDS researcher who has published more than 50 scientific papers and serves as a reviewer for a number of professional journals.
Dr. Barroso has been working with the HIV-positive community for more than 20 years as a nurse practitioner and a researcher. Her research has helped elucidate how persons with HIV manage fatigue as well as how they manage the public knowledge that they have been infected. "Her work has had a major impact in improving care for HIV-infected persons and we are pleased that she will have the opportunity to continue her work with physician colleagues on the IAPAC Board," said Catherine L. Gilliss, dean of the Duke University School of Nursing.
IAPAC represents more than 17,000 physicians and other healthcare professionals in over 100 countries who deliver both prevention and treatment in multiple disease areas, including HIV, hepatitis, malaria and tuberculosis. The Board of Trustees, composed of highly esteemed medical, public health and advocacy professionals from across five continents, guides IAPAC's educational, research, technical assistance, and advocacy activities. Dr. Barroso will serve a two-year term on the Board of Trustees.
Barroso is also a member of the American Nurses Association, Sigma Theta Tau, the Association of Nurses in AIDS Care, and a Fellow in the American Academy of Nursing.