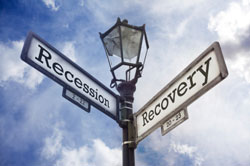 To outsiders, the idea of regulatory scholarship may sound
as interesting as a day spent studying the Federal Register, the notoriously
dry official publication for federal rules. However, in the aftermath of the 2008
financial collapse, these scholars were ready with ideas that ended up shaping a
critical national debate.
In 2007, Ed Balleisen was working on regulatory governance with
an interdisciplinary collection of national scholars as part of the Tobin Project.
Harvard professor David Moss founded the organization to encourage scholars
to ask challenging social, political and economic questions.
The initiative helped Harvard Law professor Elizabeth Warren
refine ideas that ultimately led to the creation of the new federal Consumer Finance Protection Bureau,
one of the government's key responses to the 2008 economics collapse. Warren's
scholarship was included in a Tobin-published book co-edited by Balleisen titled
"Government and Markets: Toward a New Theory of Regulation."
 As her controversial ideas ultimately
became policy, Warren herself became a lightning rod for criticism and was
prevented from serving as the bureau's first director.  She now is running for the U.S. Senate in
Massachusetts.
The Tobin Project became the template for the Duke effort
launched two years ago by Balleisen and the Kenan Institute for Ethics. The
workshop regularly meets with people involved in the regulatory process on
topics such as launching new regulatory agencies, reimagining strategies for
injecting democratic participation into the regulatory process and tailoring
appropriate regulatory responses to crises.
"Our discussions have benefited enormously from getting
the perspectives of regulatory protagonists," Balleisen said.  "At the same time, such interactions give
us the chance to us get our own ideas out into the world and before the eyes and
ears of decision-makers."