Save On Classes At Durham Arts Council
Indulge your artistic side with a 10 percent discount at Durham Arts Council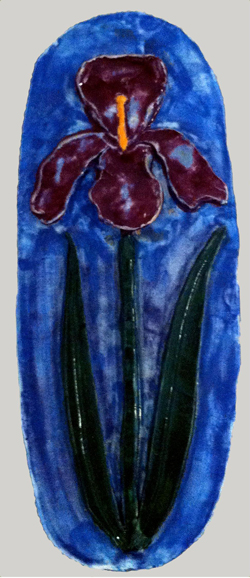 From drawing with pencils and charcoal to belly dancing and Zumba, the Durham Arts Council offers a slew of informal classes geared toward a variety of artistic tastes.
Read More
Duke staff and faculty can take part in the classes with a special discount offered through PERQS, Duke's employee discount program. With sign-up for the Durham Arts Council classes now taking place for spring session classes, Duke community members can receive a 10 percent discount.
"Most people who take our classes find them to be a great stress reliever," said Lauren Tannenbaum, school director for the Durham Arts Council.  "The classes are also an easy way to work your mind in a fun way and keep yourself active."
For almost 10 years, Mary Hutson has done just that. Hutson, assistant professor in the Division of Neonatology, has kept Tuesday nights open as "my night" when she takes clay-working classes. She alternates between two offerings: "Beginning/Intermediate Wheel" and "Sculptural Handbuilding." Hutson said she enjoys the mix of students, who range from beginners to local artists who simply enjoy creating art with new people. During her time taking ceramics classes, Hutson has made platters, bowls, birdhouses, hanging tiles, vases and more.
"It's nice to have a mix of experience because it's so easy to get inspiration from the people around you," she said. "As a scientist, I like smooth surfaces and straight lines, but if you're building with your hands, very few things can be perfect. The classes have helped me let go of that and focus on textural aspects of art."
Hutson, who has used the PERQS discount for two years, saves about $25 each class. Fees range from $84 for an eight-week figure drawing class to $270 for an intermediate painting class that also lasts two months. A full list of classes, prices and meeting times is available on the Durham Arts Council website. Class prices don't include material costs.
To use the Duke discount, faculty and staff can sign up for Durham Arts Council classes online and use the coupon code found on the PERQS website. 
Many spring classes start this week, including Hutson's ceramics class. She said she's excited to once again work with clay because it acts as "my release, my relaxation."
"It's nice to see something that goes from a lump of dirt into something pretty sitting on a table or holding food you've made," Hutson said. "Maybe one day I'll also take a stained glass or drawing class. They're all great ways to relax."