Duke in Pictures: Duke Chapel, Lit in Blue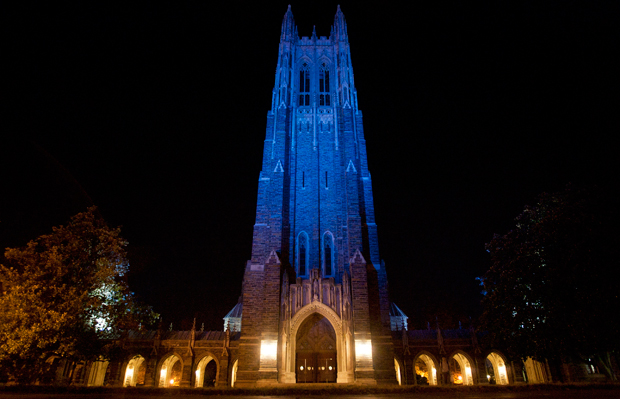 Duke Chapel was bathed in blue light
on Monday night in honor of World Diabetes Day's Monument Challenge, which is
sponsored by The International Diabetes Foundation, in an effort to raise
awareness about diabetes.
The event included remarks by remarks
by Dr. Ralph Snyderman, chancellor emeritus of Duke Health System and James B.
Duke Professor of Medicine.
Early in the day, campus global
health groups presented information about chronic diseases on the Bryan Center
Plaza.
For more information about World
Diabetes Day, click here.
Photo by Megan Morr/Duke University Photography