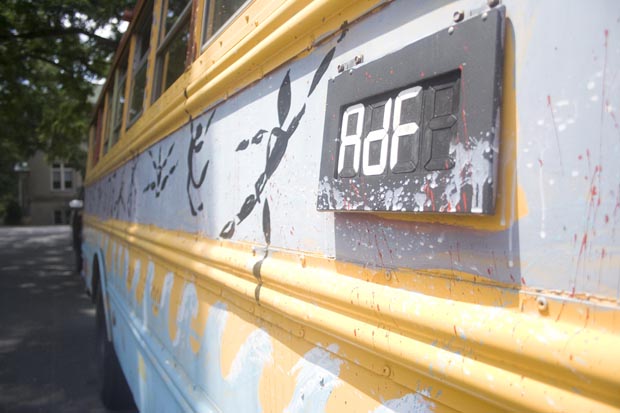 Students at the American Dance Festival are riding in style this summer in a school bus that was newly painted in May.
The colorful design on the bus was the work of eight local artists: Jamie B. Wolcott, Cameron W. Thompson, Gabriel Eng-Goetz, Josh McBride, Eleatta Diver, Kaitlin Kimbro, Matthias Pressley and Darius Quarles.
The bus is used to transport students back and forth between campus and The Durham Performing Arts Center. Another ADF bus was decorated several years ago by a group of intern
Photos by Corliss Pauling, an NCCU intern working this summer in Duke's Office of News and Communication.