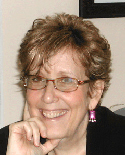 Susan Roth has been selected vice provost for interdisciplinary studies at Duke University and Sarah J. Deutsch has been chosen to succeed Roth as dean of the social sciences in Duke's Arts & Sciences division, Provost Peter Lange announced Wednesday.
Both appointments are effective July 1.
Roth, a professor and former chair of the Department of Psychology: Social and Health Sciences, will succeed Cathy N. Davidson, who has served since 1998 as Duke's -- and the nation's -- first full-time vice provost for interdisciplinary programs.
As vice provost, Roth will promote interdisciplinary exchange across Duke's nine schools and oversee about 60 interdisciplinary research centers and institutes.
Lange, the university's top academic official, said Roth "brings strong intellectual and administrative skills to the position. Susan will help expand the reach of interdisciplinary scholarship, implement our strategic plan and provide the necessary organizational infrastructure to reduce strains and tensions of interdisciplinary work for the faculty."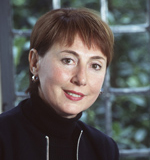 Cathy Davidson
The daughter and mother of accomplished musicians, Roth said, "When I imagine this work, I like to think of an orchestra conductor. It gives me pleasure to believe that I have somehow incorporated my musical roots.
"A big part of the excitement of the vice provost position is in directing Duke's interdisciplinary efforts in a way that rings true for faculty leaders and constituencies across the campus."
As dean of the social sciences, Deutsch will oversee Arts & Sciences departments and various programs, centers and institutes. Currently a professor and chair of the history department, Deutsch was selected to be dean by George L. McLendon, dean of the Faculty of Arts & Sciences.
"I am interested in working with the other divisional deans, particularly on transnational and transcultural initiatives in the curriculum and in research, as well as on mentoring," Deutsch said. "I am also interested, as we all are, on achieving a successful balance of our responsibility to our student constituencies and to the faculty research agendas that sustain them."
Davidson will continue her research at Duke in the evolution of "learning disability" and "giftedness" as scientific and educational categories. She has also been named John Hope Franklin Humanities Institute Professor of Interdisciplinary Studies in addition to her continuing role as Ruth F. DeVarney Professor of English.
Lange praised Davidson's role in the creation of programs such as Information Science and Information Studies (ISIS), the University Scholars Program and the John Hope Franklin Center for Interdisciplinary and International Studies.
"Cathy has pioneered creative and flexible administrative structures that promote teaching and research across disciplines," Lange said. "She also played an important role in the creation of the Arts Warehouse, the Smith Faculty Enrichment Fellowships and University Professorships."
Lange noted that two recent commissions on interdisciplinarity -- one sponsored by the American Association for the Advancement of Science and the other by the Association of American Universities -- singled out Duke as a leader in this area.
Roth has served as dean of the social sciences since July 2004. McLendon said she helped create "a community of scholars who are producing a vision of how questions about human behavior in social contexts can be meaningfully posed and answered in an interdisciplinary environment."
A native of New York City, Roth graduated from Barnard College, Columbia University, in 1970. She received M.A. and Ph.D. degrees in psychology from Northwestern University and came to Duke in 1973 as an assistant professor. She chaired the Department of Psychology: Social and Health Sciences from 1999-2002 and holds secondary appointments in the Department of Psychiatry and Behavioral Sciences and the Women's Studies Program.
Roth chaired the executive committee of Duke's Women's Initiative and the Provost's Women's Faculty Development Task Force. A specialist on the process of surviving trauma, especially sexual victimization and childhood incest, Roth has served as president of the International Society for Traumatic Stress Studies.
Born in Stamford, Conn., Deutsch grew up in suburban Chicago. She graduated from Yale University in 1977 and has an M. Litt. from Oxford University, which she attended as a Rhodes Scholar. She received a Ph.D. from Yale in 1985.
She came to Duke in 2004 from the University of Arizona. Her research focuses on U.S. history from 1870 to 1940, especially on issues of class, race, gender and ethnic differences.