One of the World's Leading Lemur Doctors Is Hanging up Her Stethoscope
Duke Lemur Center Veterinarian Cathy Williams Retires After 28 Years
Image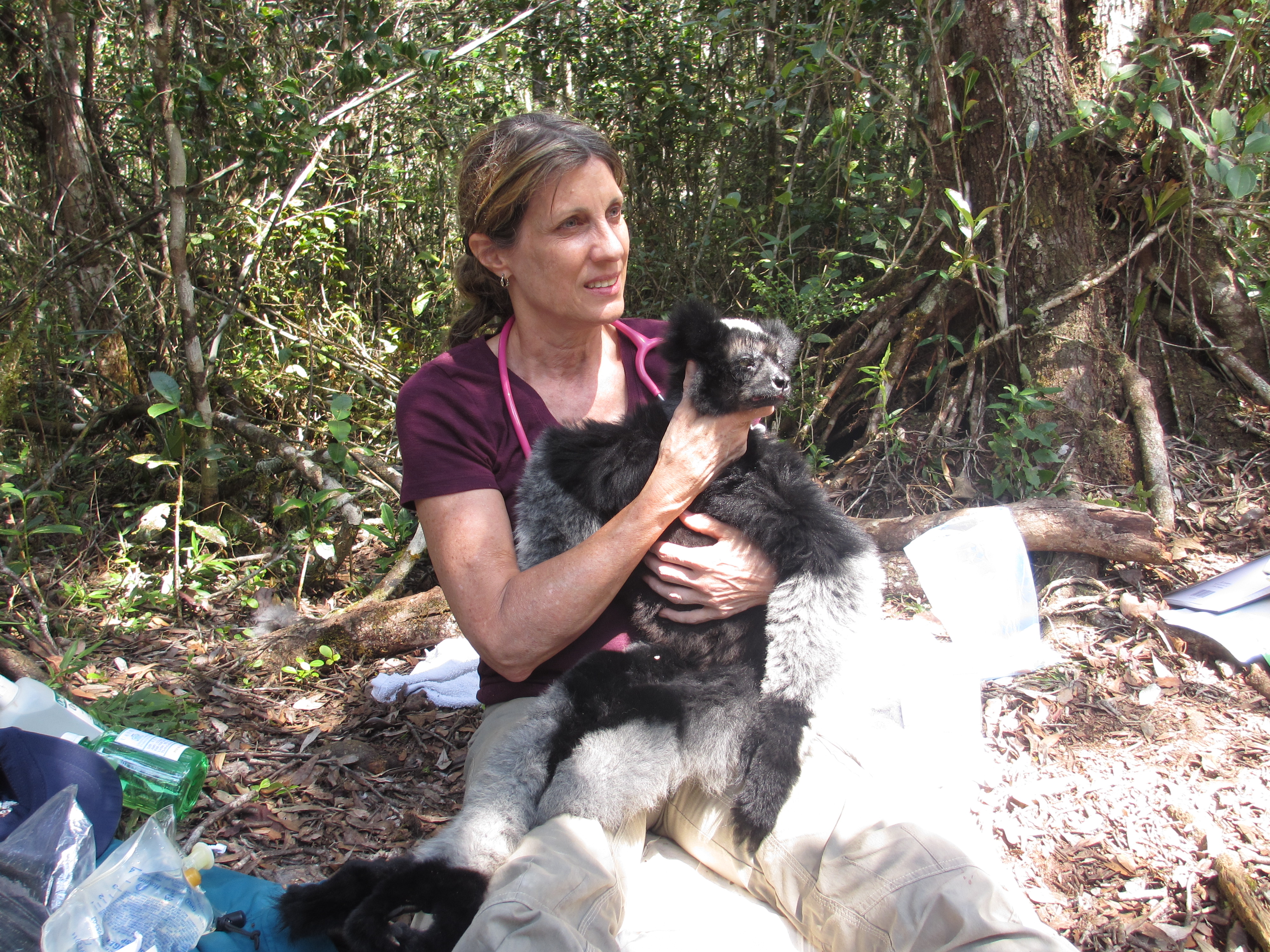 Ask Williams what it's been like to be a lemur veterinarian, and her answer is swift: "It's a lot of detective work."
Veterinarians can't ask their patients where it hurts. And unlike with more familiar animals such as dogs and cats, horses and cows, there isn't a lot of information on, say, proper nutrition for an aye-aye, or how to safely sedate a mouse lemur. Through her experiences, Williams became the go-to person for all of these questions.
She co-authored the first research on the proper dose of anesthesia for a ring-tailed lemur, for example, and what to feed a baby sifaka that isn't gaining weight as it should.
One of the biggest misconceptions people have about lemur medicine, Williams said, is that all of her patients are alike. They are all primate cousins of humans, but in many ways their similarities stop there.
Duke Lemur Center has more than a dozen species of lemurs, and there are at least 110 lemur species in the wild, "and they're all different," Williams said.
Her tiniest patients, gray mouse lemurs, weigh less than a deck of cards and fit in the palm of her hand. Whereas the largest species at the Duke Lemur Center, the Coquerel's sifaka, weighs as much as a house cat and stands two feet tall.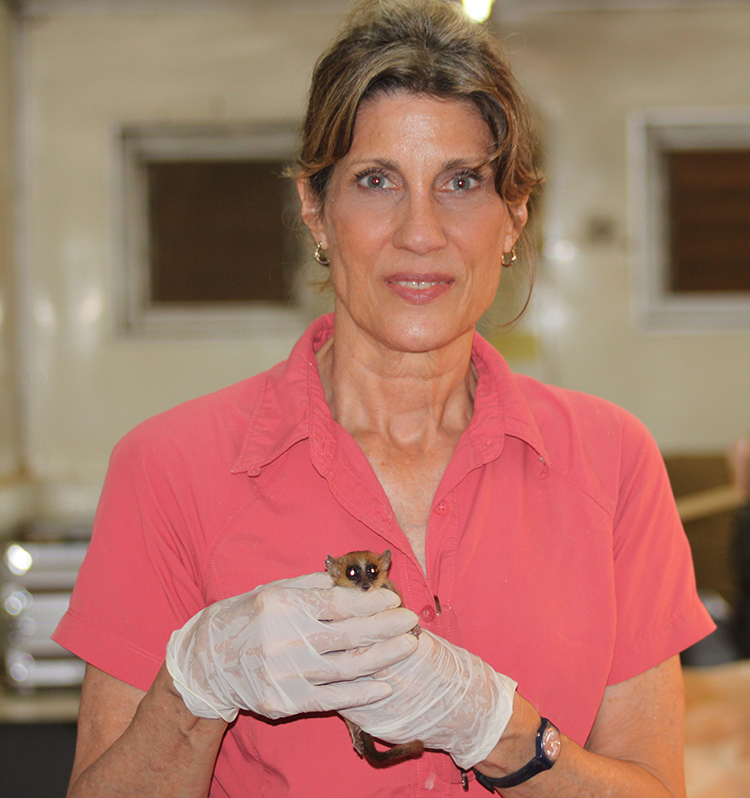 Some lemurs eat insects and grubs while others eat leaves, seeds or fruit. Some love sunshine; others are creatures of the night.
"To the general public, a lemur is a lemur," Williams said. "But from a veterinary point of view, they have different diets, different blood parameters; they get different diseases and they respond differently to medications."
"Each species has its own very unique needs," Williams said.
Raised in the San Francisco Bay Area, near giant redwoods and sequoias, Williams once thought she might become a forest ranger, or a pilot.
"I love flying," Williams said. "And I love hiking and backpacking in the woods. I have a special place in my heart for the Sierras."
But she also loved animals growing up. "I was always bringing home kittens and puppies that my mom wouldn't let me keep," Williams said.
Her career plans took a turn when, as a senior in high school, she took an internship shadowing a veterinarian at a local clinic after school. Watching dogs and cats in for everything from routine checkups to surgeries, she thought, "this is so cool."
"I fell in love with the intellectual part; the problem-solving," Williams said. "If you have an animal that has certain signs, how do you figure out what's wrong with it? What does the lab work and exam tell you?"
"From that point on it was like: this is what I'm going to do," Williams said.
She earned a bachelor's degree in comparative nutrition from the University of California, Davis, in 1981, followed by a veterinary degree, also from UC Davis, in 1985.
After vet school she moved to North Carolina State University to do a small animal internship in internal medicine and surgery, then spent the next 10 years treating dogs and cats and other companion animals in clinical practices and emergency care.
Living in Durham, she had heard about the Duke University Primate Center -- as it was then called -- so she started volunteering there on her days off.
She liked how the work combined conservation and treating endangered species, so in 1996 she made the leap and joined the center full-time.
"I didn't plan to work on lemurs," Williams said. "In fact, lemurs weren't covered in my veterinary training at all. But I guess I was in the right place at the right time, and it turned out to be a good fit for me."
Williams admits the first few years were tough. For a decade she was the only veterinarian on staff, taking care of 450-plus animals and up to 20 or more species. A lemur who wasn't eating or an infant needing round-the-clock care meant she could never just clock out.
"I was on call every weekend," Williams said. "If there was a critical case, I was in all night working on the case, because we didn't have backup for that. There were some exhausting moments."
"It's a 24/7, 365-days-a-year job," said Dr. Bobby Schopler, who joined the center's veterinary team in 2005 and worked alongside Williams for 16 years.
Add to that the fact that there were no how-to guides to refer to. "When I started doing lemur medicine, there were almost no publications on it," Williams said. "There were certainly no textbooks on it."
So if a lemur came down with an upset stomach, for example, or a zoo called about an infant that was weak and having trouble nursing, she had to put her sleuthing skills to work.
To diagnose all but the most obvious ailments she had to rely on lab tests, X-rays, colleagues in other specialties, and what she could find on physical exam.
In one case, a Coquerel's sifaka had developed a terrible bout of diarrhea. The staff had been trying to figure it out for weeks. A slew of tests couldn't find the cause. He was screened for infectious diseases and parasites including Giardia and Cryptosporidium. Nothing.
"I tried ruling out everything I could think of," Williams said.
Then a call to a colleague led to a diagnosis. Knowing that the GI tract of a sifaka is most similar to a horse's, she reached out to a friend in equine medicine and asked, "if you had a horse, and these were the symptoms and this was the bloodwork, what would you think of?"
It was Clostridium difficile, a bacterium that produces a toxin and can quickly become life-threatening if not treated properly. In future cases, Williams and her colleagues found that taking stool from a healthy lemur and administering it to the patient to add back "good" gut microbes could help control such infections and keep them from coming back.
"A lot of it is trying to figure it out as you go and extrapolating from what works in other species," Williams said.
Looking back on her career, Williams said what makes her most proud is being able to share the lessons she's learned.
Williams has co-authored more than 30 scientific papers and six book chapters on lemur medicine, including some of the first studies of milk composition and safe anesthesia for different species of lemurs.
When newborn lemurs struggled to gain weight, Williams' research revealed that the best infant formula recipe for a ruffed lemur doesn't work for an aye-aye, and vice versa.
Her research also led to non-invasive ways to screen lemurs for high iron levels, a problem thought to be common in captive lemurs but shown to be less worrisome than originally thought.
She lectured on lemur medicine in veterinary schools around the world and was an adjunct professor at the North Carolina School of Veterinary Medicine.
Williams worked as a veterinarian at the Duke Lemur Center until 2017, and then as the center's colony curator for three years after that. She was set to retire in 2020, but she agreed to come back just five months after stepping down to help the center during a vet staffing shortage.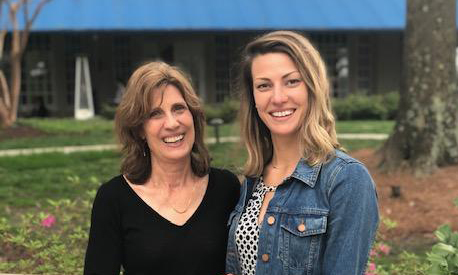 Now that she's going back into retirement for good, she's looking forward to taking more walks with her husband Fred and their dogs Kona and Lucy, and getting back to playing tennis.
"I'm trying to stay in shape to the extent that my knee will let me," Williams said.
During her initial retirement, she also fulfilled a longtime dream of becoming a certified master gardener, and has been helping to raise funds for a community seed library.
"I'm also doing a bit of relief veterinary work," Williams said. "And there are a few more papers I'd like to write on specific topics in lemur medicine."
Williams said a friend once told her, about retirement, "don't commit to anything for the first year."
"Yeah, that didn't happen. It was a nice idea though."