Career Fair Draws 350 Job Seekers to Duke
A job fair on Nov. 15 drew applicants interested in IT, administrative, facilities and other roles
Image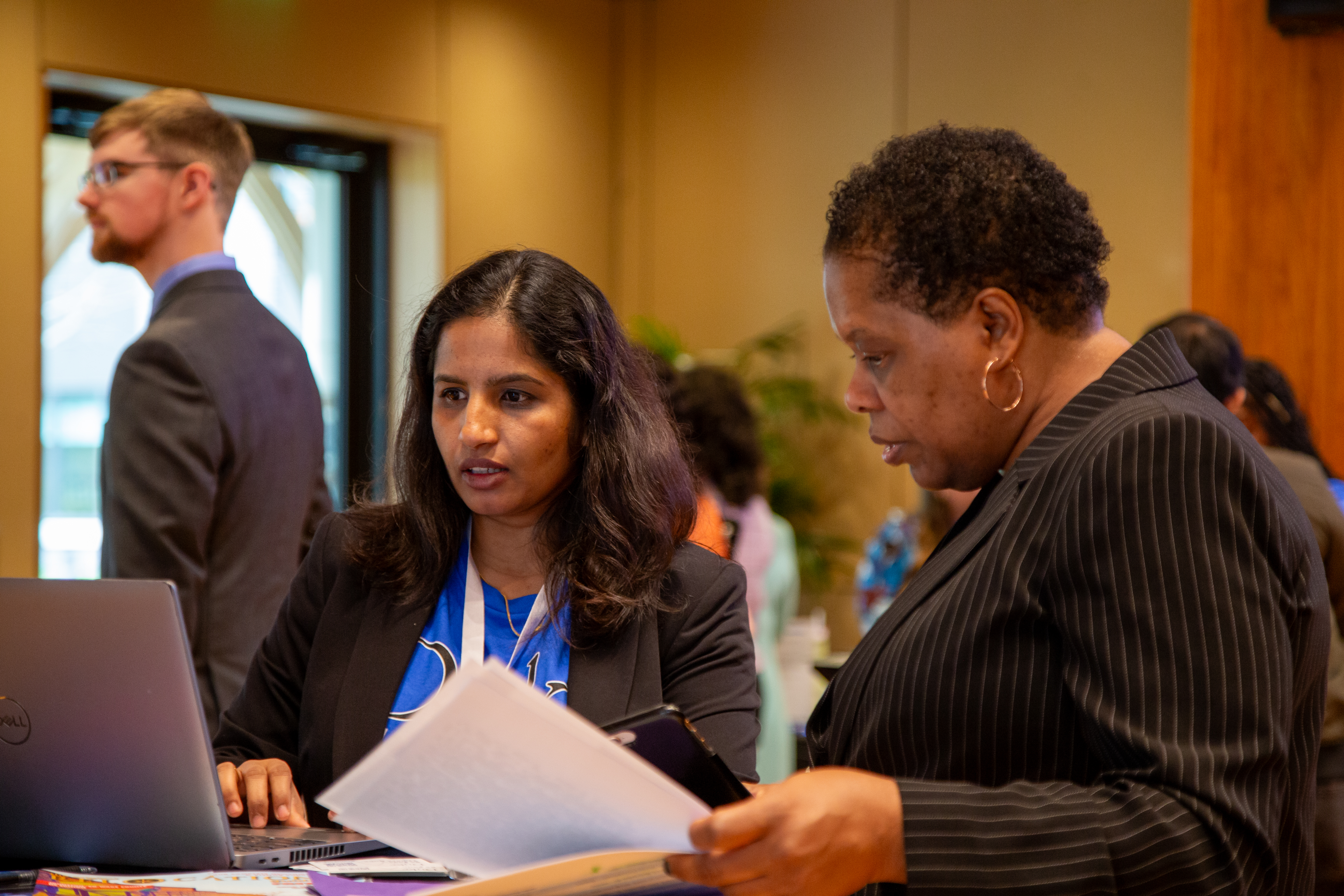 "We are in the business of attracting, recruiting, retaining and developing talent. In order to do that, we have to extend our tentacles," said Denise Motley, Assistant Vice President of Duke Human Resources. "The job fair was exhilarating, promising, and exciting. It was a success because you could feel the energy."
The fair comes a month after Duke launched a redesigned Duke Careers website and "Be you. Be bold. Choose Duke." recruiting campaign to attract top-tier talent to Duke.
"We want to be the employer of choice. We want to connect with the community. We want to help departments build their pipeline. If there's not a position today, maybe there's an opportunity tomorrow," said Roberta Maldonado Franzen, Director of Talent Acquisition and Recruitment at Duke. "We're trying to remind people that we're here."
For Matthew Zamorano, who recently relocated to the area from Wilmington, North Carolina, the job fair served as a chance to explore what a career path at Duke could look like.
"I have the itch for media in my blood and came down here to see if there were any media jobs available. I talked with one recruiter about some positions, and I'm looking forward to what he had to say about them," said Zamorano, who previously worked at Netflix. "I like the idea of working in a university setting."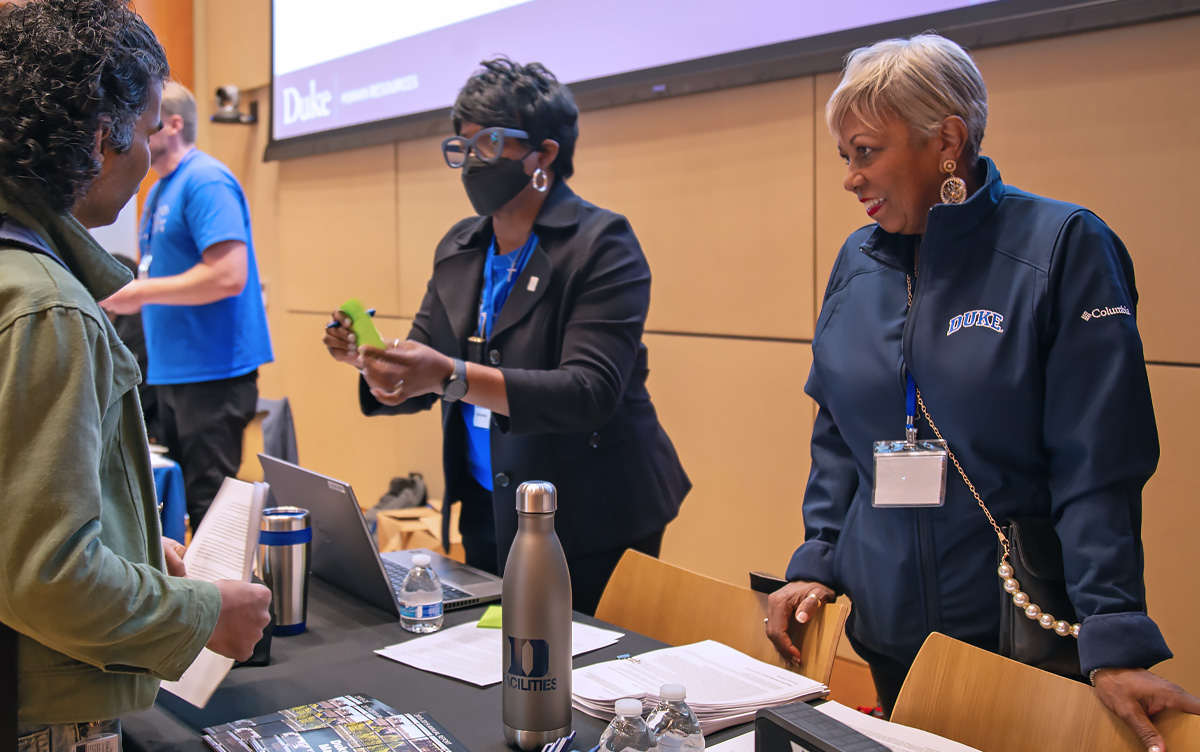 LeTonya Taylor was another job seeker who stopped at various booths during the fair. With more than two decades of experience in retail management and having recently earned her MBA, Taylor was looking for a new career as a program or business manager at Duke.
The fair, she said, was an invaluable opportunity to be more than just a resume and meet people face-to-face. She hoped her attendance provided a way for her to stand out from the rest of the applicant pool.
"I want to branch out and get outside my comfort zone. I've been doing the same thing for 27 years," Taylor said. "I just want to see what's out there. I'm hoping to find something that is not just growth at this point but has continuous growth."
Send story ideas, shout-outs and photographs through our story idea form or write working@duke.edu.
Follow Working@Duke on X (Twitter), Facebook, and Instagram.