Visiting Scholar to Explore Memory, Aesthetics and Displacement During Keohane Professorship at Duke and UNC
Brett Ashley Kaplan will serve as Keohane Distinguished Visiting Professor for 2023-2024
Image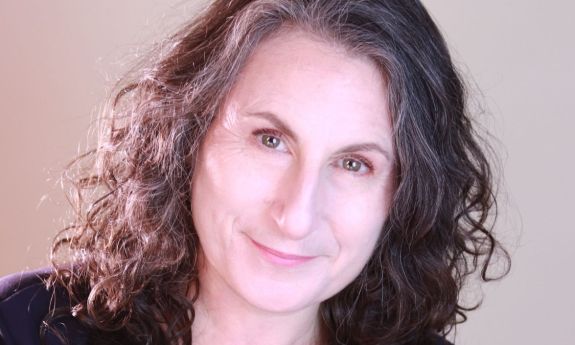 Kaplan, who is Professor and Conrad Humanities Scholar in the Department of Comparative and World Literature at Illinois, is the author of "Critical Memory Studies: New Approaches," "Unwanted Beauty: Aesthetic Pleasure in Holocaust Representation," "Landscapes of Holocaust Postmemory" and "Jewish Anxiety and the Novels of Philip Roth," as well as a novel, "Rare Stuff."
In addition to engagement with students and faculty on both university campuses, Kaplan will give public lectures on Nov. 8 at Duke and on Feb. 5 and Mar. 18 at UNC.
Kaplan publishes in Haaretz, The Conversation, Salon.com, As It Ought to Be Magazine, AJS Perspectives, Contemporary Literature, Edge Effects and The Jewish Review of Books. She has been interviewed on NPR, the AJS Podcast and The 21st.
Currently, Kaplan is working on an edited collection about contemporary Black-Jewish voices and writing a second novel.
Memory, Representation and the Power of Fiction
Kaplan will draw on her novel-in-progress, which imagines the recovery of Nazi-looted objects found in a Vietnamese refugee center in England, during a Nov. 8 public lecture at the Nasher Museum of Art.
The book considers the intersections of loss, displacement and trauma arising from the Holocaust and the Vietnamese refugee crisis. Four main characters struggle with inherited legacies of exile, failure, uprooting and mourning, while the plot involves a family lawsuit to retrieve a portrait by a famous Spanish painter of his slave.
Kaplan will explore how the field of critical memory studies can inform fiction, as well as the strengths and limitations of fiction in conveying multicultural borrowing and conflict.
About the Keohane Professorship
The Nannerl Keohane Distinguished Visiting Professorship at the University of North Carolina at Chapel Hill and Duke University was created in 2004 by James Moeser, who served as UNC's chancellor at the time. It recognizes Keohane's contributions during her term as Duke's president and seeks to strengthen the collaboration she and Moeser built between the two institutions.
The professorship was funded by the late Josie and Julian Robertson (parents of Spencer Robertson, Duke '98, and Alex Robertson, UNC '01) and the William R. Kenan, Jr. Charitable Trust. Last year's recipient was Pawan Dhingra, professor of U.S. immigration studies at Amherst College.