No Stranger to Loneliness: The Surgeon General Addresses a Community Health Crisis
Image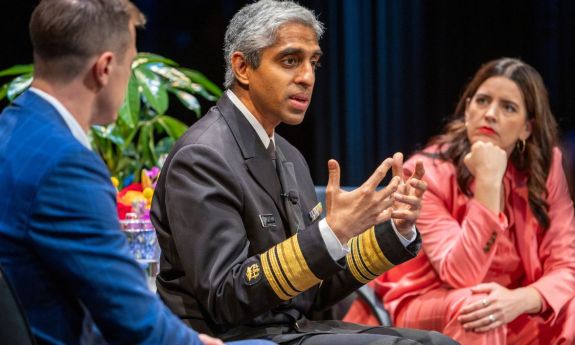 "I began by traveling around the country and talking to people just and asking them, how can I be helpful, and I was trying to just listen to what their stories were."
Addiction, depression, anxiety.
"But I also started to hear these stories about loneliness. I heard from young students who were on college campuses who would say, you know, 'I'm surrounded by hundreds of other kids here, but I feel like nobody really knows me for who I am. I think I can't be myself.' He heard similar thoughts from parents, CEOs, members of Congress.
"And that's what really led me to dig into this and to recognize that not only is loneliness extraordinarily common, with the one in two adults in America struggling with loneliness, and the numbers are actually much higher among young people."
The surgeon general added that the consequences for loneliness include an increased risk for depression, anxiety and suicide, but also for physical illness such as heart disease, dementia and even premature death.
"So all of those came together to really motivate me to say, 'Loneliness is actually a public health issue. It's not just a bad feeling. And it's one that we've got to address with great urgency."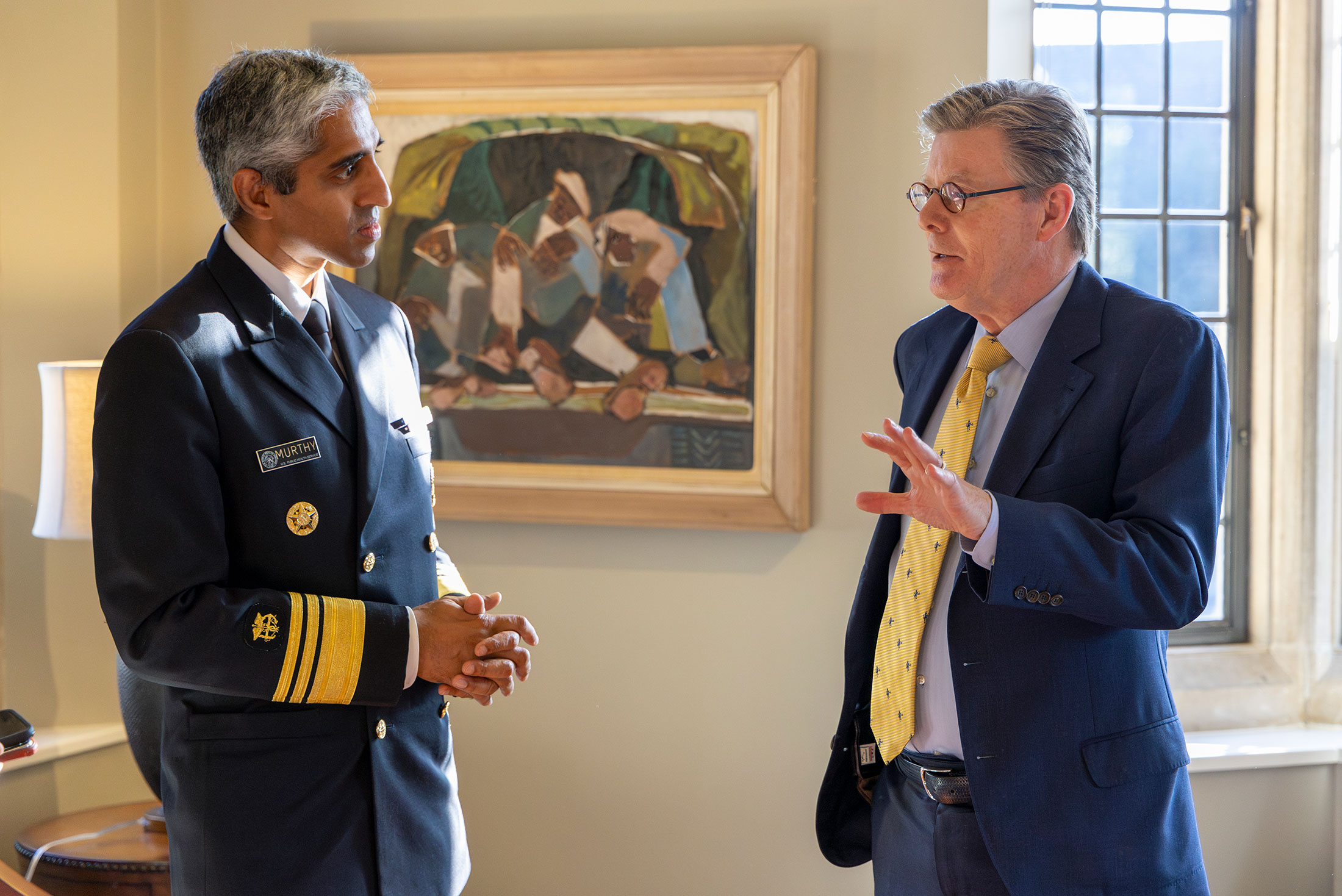 Bowler was diagnosed with stage IV cancer at age 35 and not expected to survive. While in treatment she wrote two New York Timesbestselling memoirs, "Everything Happens for a Reason (and Other Lies I've Loved)" and "No Cure For Being Human (and Other Truths I Need to Hear)."
Now cancer-free, Bowler said her Everything Happens project advises people that interdependence is the only way we can sustain ourselves during difficult times.
"And then they're like, 'Great, actually, but I don't, I don't have somebody."
Bowler said when she was a child she "really struggled with friendships."
"And I remember sitting on the bus being like, 'I just wish I knew what other people were thinking, because then I would know how to connect.' "
Scheyer shared about his despair after he was poked in his right eye during his second summer league game after signing with the NBA's Miami Heat.
Instead of eventually playing alongside LeBron James and Chris Bosh, the injury ended his chances of ever playing basketball again.
"The next week, I'm in the hospital having steroids pumped into me trying to get the swelling down instead of thinking, 'Now I'm gonna be teammates with Lebron James.' And there was a defining moment in my life. It's a very lonely moment, but the thing that kept it together me was the amazing support that I had from my family."
He also credited support from the Duke community, Duke Dr. Terry Kim, former coach Mike Krzyzewski and teammates who checked on him every day.
"And if it wasn't for them, I don't know, what I would have been feeling at that time. But looking in the key moments, and that's one for me in my life, the how people show up is important."
Bowler asked Scheyer if he thinks student life is more difficult now than when he attended Duke, where he won a national championship as a student-athlete in 2010.
"No question. No question. I feel for our students right now and how rampant social media is. I'll just, I'll confide in all of you: You know before we played one game last year I got off Twitter. … And it's probably the best decision I've ever made. … I will never go back on it."
Scheyer said dumping Twitter taught him the value of being present.
Murthy added that he believes social media is a major cause of people feeling lonely and isolated, noting more than 90 percent of adolescents use the technology.
"We've become so good at putting masks on and making it seem like everything is OK, whether those are our digital masks and in terms of how we portray ourselves on social media, or whether that's even just how we interact in real life," Murthy said. "And so a lot of times, it seems like we're the only ones struggling but turns out others are, too."
Murthy told the audience that being on social media is not a "grave mistake," but encouraged people to examine how much better they will feel if they reduce or drop social media altogether.
"Tech-free time can be a small but incredibly powerful shift that you can make in your life, which will enrich the time that you have with people. And it will make them feel a lot better, because they will know that they have one of the greatest gifts you can ever give them, which is your full attention."
He also said service is an "one of the most powerful antidotes to loneliness."
The surgeon general ended Wednesday's event by introducing a Five for Five Challenge – encouraging listeners to take five actions over the next five days to help them connect with someone else by expressing gratitude, offering support or asking for help.
"Those acts done over five days, we believe will actually leave you feeling better off five days later, more connected and reminded of the connections that you may have had in your life who like me, you may have had these friends, but not been experiencing friendship, this is a way for you to actually change that."
Earlier Wednesday, MTV and Active Minds hosted an ASKtivation on the Bryan Center Plaza to help Duke community members explore new ideas on how to support friends, family and colleagues. The event included a DIY friendship bracelet-making station, where a handful of students talked about the "grind" of college life. Sophomore Lauren Campano said the station provided some welcomed time to "lighten up."