Image
Fossils at Lemur Center Museum Tell an Old Story
Public can tour collection for a special lesson in primate evolution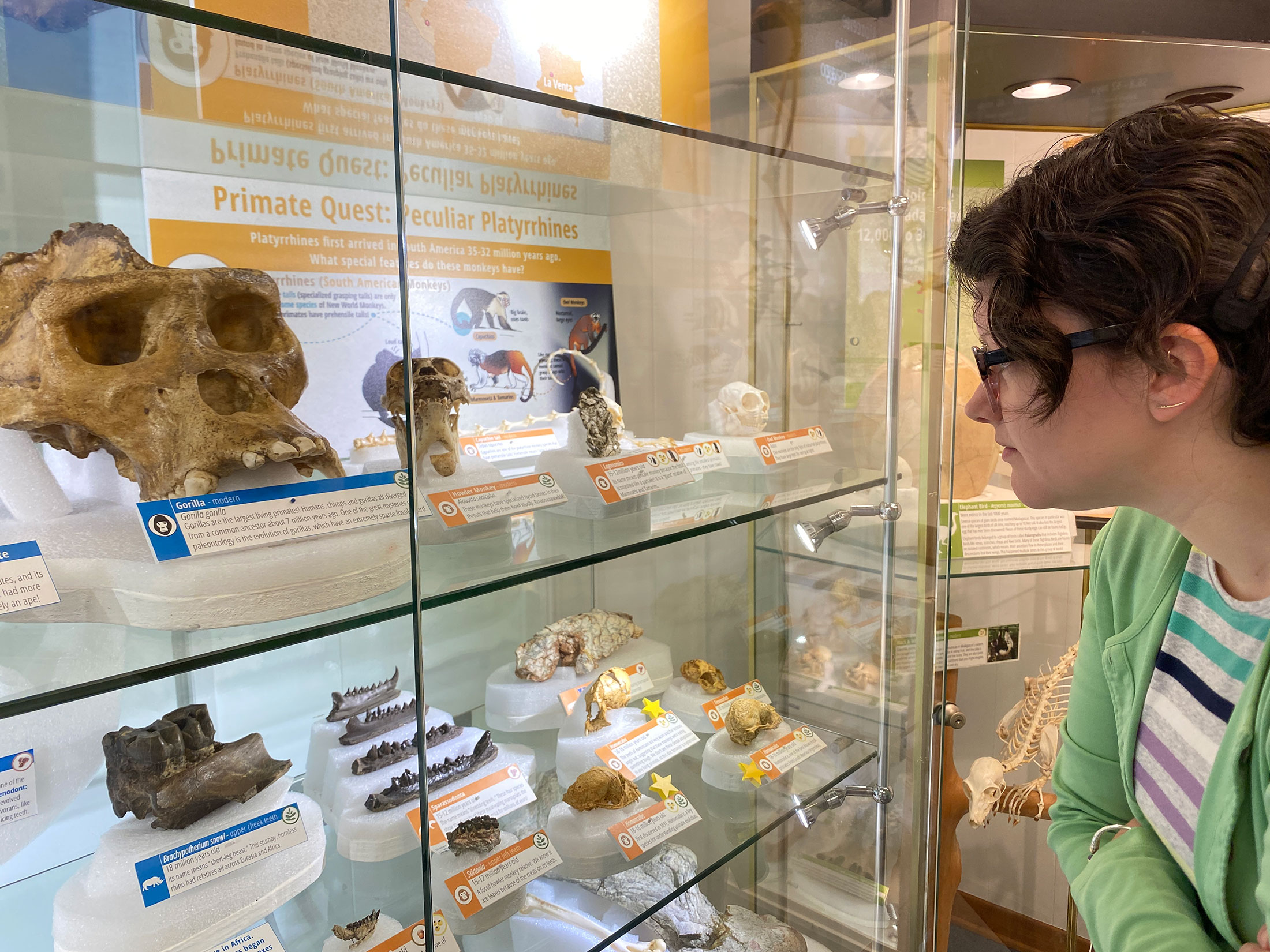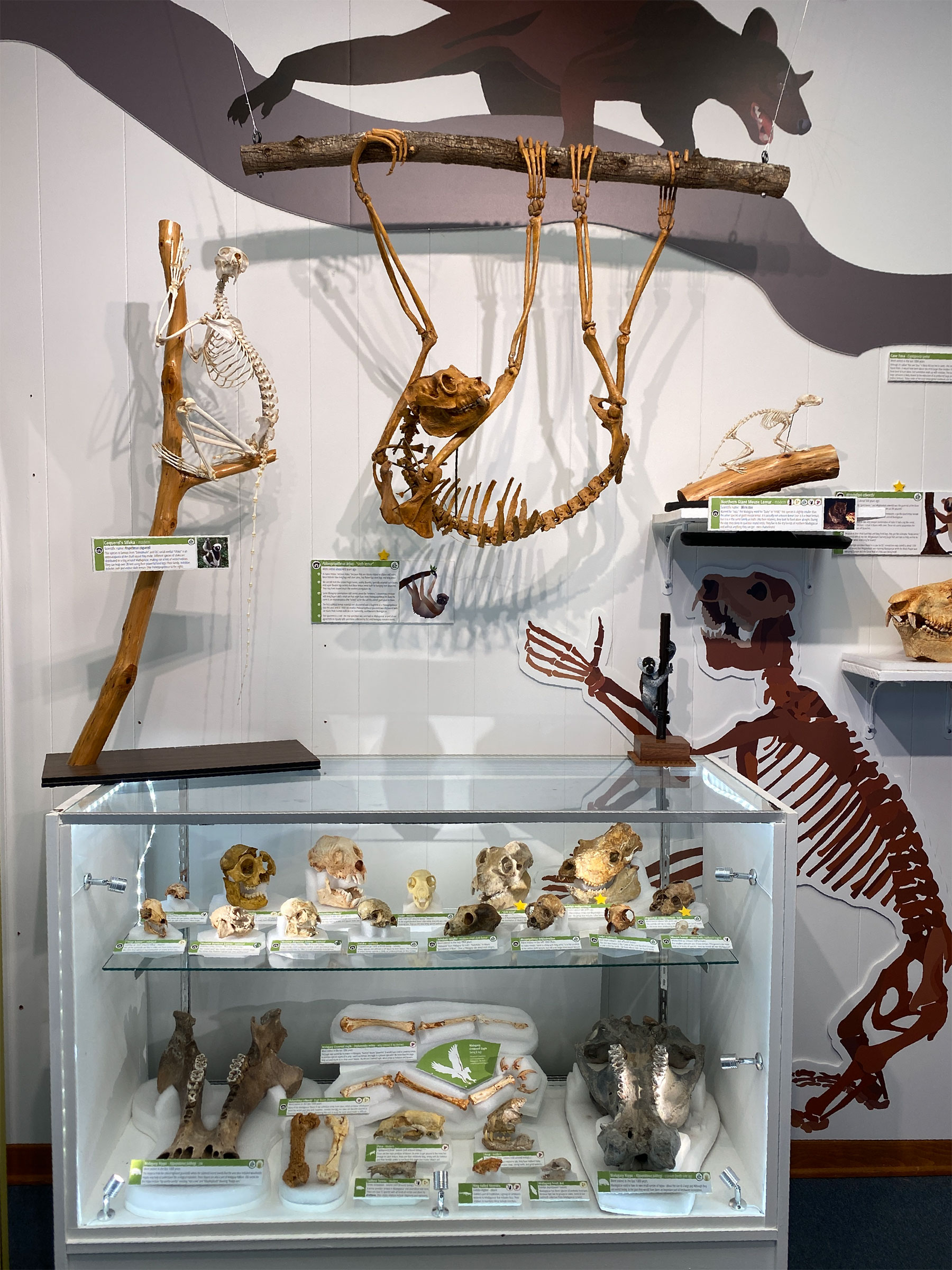 The Lemur Center's fossil collection was inaccessible to non-researchers for decades, but during the pandemic, education and research staff designed an exhibit space to introduce the collection to a wider audience. The result is a new exhibit and museum, which recently started offering scheduled tours for the public, faculty with their classes, and students interested in the collection for their own research.
"Duke has this deep history of studying primates," Borths said. "Our goal was to create an exhibit for people who are non-specialists to get to see this history."
The fossils at the museum teach us about the evolution our primate relatives and other animals over time and through changing climates. Visitors can look at the earliest lemurs and monkeys, elephant birds, mini hippos, and other species from Madagascar, South America, Africa and North America.
"The exhibit is the story of primates, from after the dinosaurs went extinct to now," Borths said. "With this collection, we can walk through our family tree all in one place."
This tour will cost just $7 per person + tax. Because the exhibit space is limited, tours are limited to only six people at a time. To schedule a tour, go to the Duke Lemur Center website.