Ways Duke's Time Off Benefit Helps Colleagues Thrive
Duke's paid time off benefit creates space to focus on what truly matters
Image
"I can't really put a price on my overall well-being," said Samuel, an IT analyst with Duke Health Technology Solutions. "Travel is the thing that keeps me level."
According to a recent Pew Research Center survey, six in 10 Americans said a job with paid time off is extremely important, but nearly half of workers take less time off than their employer offers. A July poll from consulting firm Korn Ferry found that 63 percent of respondents planned to take a shorter summer vacation in 2023 than year's past.
Dr. Michelle Franklin, assistant professor in the Department of Psychiatry and Behavioral Sciences at Duke, said that while common, a decision to forego time to recharge through one day or a week off can take a toll on overall health and well-being.
"If we don't take that time, whether it's brief pauses, evenings that are protected from work, or vacation time, every part of us suffers," Franklin said. "Our productivity certainly suffers. Our mental health suffers. We have increased stress, increased risk of depression and anxiety, and decreased creativity and motivation."
Go on a journey as we share some stories of staff and faculty who count Duke's generous paid time off policy among their favorite benefits.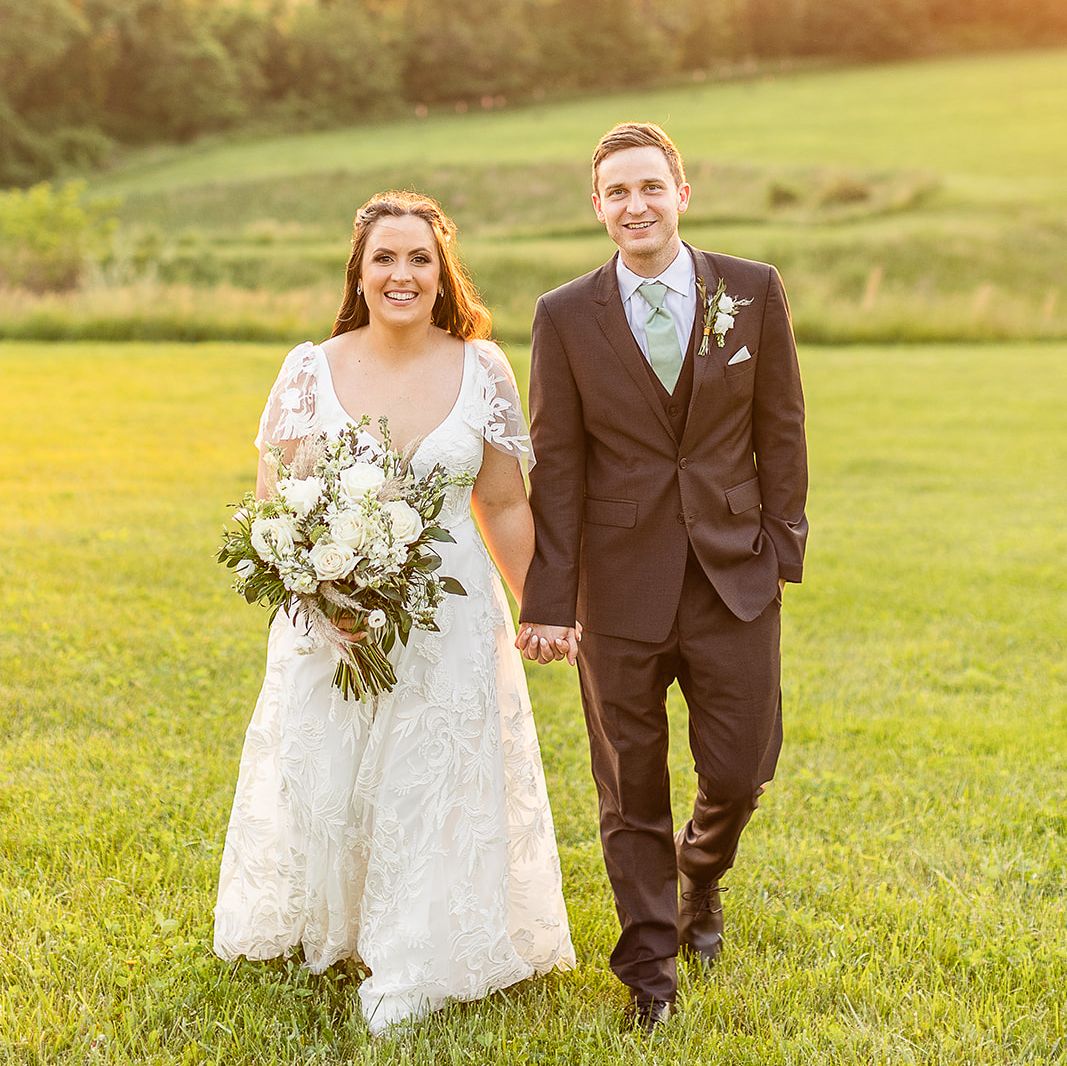 Cherishing the Unforgettable
Tears streamed down Thomas Wagner's face when his eyes met Melissa's, as she walked down the aisle to the outdoor chapel at Wyndridge Farm in York County, Pennsylvania.
On their wedding day, May 21, 2022, Thomas and Melissa Wagner, who both work at Duke, felt everything else melt away.
They appreciated that they could take time off work to focus on the unforgettable moments of their special day, which included their grandmothers carrying flowers down the aisle.
Melissa, a senior clinical research specialist in the Department of Psychiatry and Behavioral Sciences, and Thomas, a Neurobiology research technician, used five days of time off to embark on a road trip from Durham to their wedding venue.
Later, in May of this year, they celebrated their one-year anniversary by taking a honeymoon cruise to the Bahamas.
"It's been the best benefit in my mind because it's really allowed us to enjoy these moments together and not worry too much about work and what we have going on," Melissa said. "We feel really lucky."
Time for Grief
Throughout the years, Lauren Fay cherished the leisurely drives she took with her mom, Donna, for creating lasting memories.
It didn't matter where they went — to church, shopping or to see friends across the Dallas, Texas, area — precious moments in her mother's red Chevrolet Equinox sparked deep conversations.
"When you're in the car and you're driving around, you can get into those conversations really easily and make a lot of connections," said Fay, a speech pathologist with the Duke Voice Care Center. "Then you can turn on some music and sing and dance, and you can go back to the conversations."
When her mother was diagnosed with pancreatic cancer in 2019, Fay was grateful she had paid time off to fly home and spend time her mom.
Fay found a renewed appreciation for those special drives as she supported her mom during chemotherapy treatments, ensuring that activities like exploring new restaurants and time with close friends remained part of their routine.
Over the final month of her mother's life before her death in 2020, Fay was able to be in Texas knowing her job could wait.
"I am grateful that I was able to utilize this to care for my mom in the last few weeks of her life," Fay said. "Being able to use my banked-up time and not have to worry about my job gave me a lot of peace. Knowing that I would accrue time again once I got back was also helpful as I got through the first huge waves of grief."
Time to Recharge
Dr. Richard Bedlack's Amyotrophic Lateral Sclerosis (ALS) patients can expect he will always show up with a positive attitude and signature colorful outfit.
Bedlack's vibrant wardrobe, including a custom purple suit jacket by Manuel Cuevas, visually represents his unwavering dedication to ALS patients, who face a challenging battle with the progressive neurodegenerative disease.
"The most important thing I can provide to my patients, families and to my staff is positive energy," said Bedlack, a neurologist and director of the Duke ALS Clinic. "When they come to me, they're broken, they're scared, and they have this terrible disease. They need me to be a source of positivity and hope, so I've got to be able to keep my own batteries fully charged to do that."
Bedlack recharges by traveling with his wife, Shelly. Each year, they attend comic book conventions in full cosplay outfits and explore new cities.
Bedlack also uses some of his travels for meaningful moments in the lives of patients.
Last year, he traveled to Prince of Wales Island in Alaska to see one of his patients, Andrea Peet, become the first person with ALS to complete a marathon in all 50 states. As she crossed the finish line of the 26.2-mile trek, Bedlack was there to give her a high five.
"It just completely charged my battery," he said.
Learn more about Duke's paid time off benefit: hr.duke.edu/benefits/time-away
Send story ideas, shout-outs and photographs through our story idea form or write working@duke.edu.
Follow Working@Duke on Twitter, Facebook, and Instagram.