In Last Meeting as Council chair, Weinthal Speaks on Why Universities Matter
Image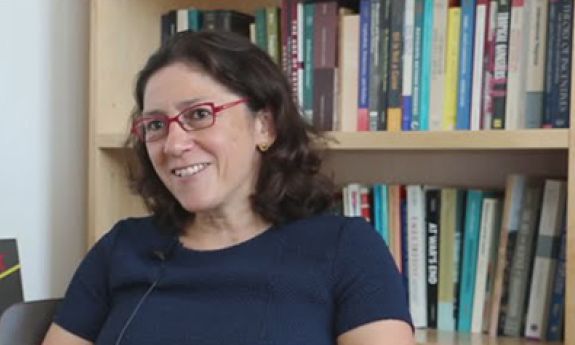 The value of Duke – and of higher education in general – comes from the opportunity to engage people across the university and to share expertise and to debate issues, she said. Weinthal said debate remains "a healthy concept in the academy. It is ok to disagree with others, and it is ok to feel unsettled when in uncomfortable situations or to be pushed by our colleagues to challenge our priors. This all makes us better scholars and teachers."
"Because universities force us to question, to explore, to grow, to be intellectually curious, we need to protect them—to not take them for granted and ignore when they are under attack or as it may seem to appear less valued in the public realm."
It is these qualities that make universities essential to solving large, global challenges from climate change to pandemics, and "to lead the public discourse on issues pertaining to the protection of rights, marginalized communities/transgender youth, to stand against racism, to ensure access to reproductive health care, among other topics."
However, this responsibility to address contentious issues has made higher education a political target, in North Carolina, in the United States and across the world, Weinthal said. She noted the growing number of academics having to flee their country.
To face these attacks, Weinthal said faculty must not only stay the course in their research but widely engage the communities they study and the wider public.
"As we continue to be a faculty that engages in interdisciplinary, global, and collaborative work and as we continue to strive for excellence – especially as we join together to meet Duke's priorities – climate commitment and advancing racial equity, we can't forget that our faculty and students come from different backgrounds and places and that we are a global university.
"Thus, as I have noted before ECAC has been discussing the importance of academic freedom this spring, and I expect this will be a topic of continuing concern to our faculty, as academic freedom and inquiry is what defines great universities and institutions of higher learning."
Weinthal will be succeeded by Trina Jones, Jerome M. Culp Distinguished Professor of Law.
Following her remarks, faculty rose to praise her leadership during a period of change for the university. During her two years as council chair, Weinthal helped lead the faculty response in the last year of the pandemic and a large review of the campus climate during the crisis. (Kerry Haynie served as chair at its beginning in 2020).
She also promoted faculty governance during a time of significant change in university leadership and led the council through a multi-year revision of university research policy and the faculty handbook, which will be posted online this week. Earlier this semester, she facilitated a panel discussion regarding Duke's Climate Commitment with professors Betsy Albright, Emily Bernhardt, Saskia Cornes and Norbert Wilson. And last week, the council received a faculty salary equity report, the first since November 2019.