Image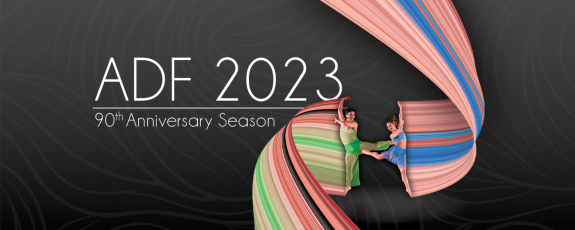 Get a Discount to the 2023 American Dance Festival
Staff and faculty receive 20 percent off tickets to performances
Using promo code EDU23ADF at checkout, Duke employees receive a 20 percent discount on single-performance tickets to performances from June 8 through Aug. 22. Tickets, which range between $12 to $60 before the discount, are on sale now.
"Our 90th anniversary season will showcase the breadth and diversity of modern dance, presenting North Carolina artists as well as national and international talent," American Dance Festival executive director Jodee Nimerichter said in a press release. "We are excited to continue our tradition of being a laboratory for artists at all stages of their careers and to support the creation of new work and facilitate community building through engagement activities beyond the performances."
Featuring 13 American Dance Festival commissions and nine world premieres, the American Dance Festival's 2023 slate includes swing dance, choreography from North Carolina artists in the "Made in NC" event and more, as well as performances by new and returning dance companies from across the globe.
The season kicks off June 8 with "BODYTRAFFIC," a performance exploring identity through dance and inspires audiences to fall in love with dance. On June 13 and June 14, renditions of Mark Haim's "This Land Is Your Land" will be performed at the Nasher Museum of Art, touching on contemporary issues like consumerism, the destruction of the environment and body image.
On July 7, Kyle Marshall Choreography will have its American Dance Festival Debut of "Onyx," which digs into the origins of rock and roll and the important role of Black and Brown people in shaping the genre and "Alice" depicting a spiritual journey to love and self-acceptance guided by the transcendent music of Alice Coltrane.   
Throughout the season, most shows are held on Duke University's campus, including at Reynolds Industries Theater, Page Auditorium and the Rubenstein Arts Center.
Find and purchase tickets here.
Send story ideas, shout-outs and photographs through our story idea form or write working@duke.edu.