Get Help on Your Journey to Homeownership
Duke Homebuyers Club readies employees for a home purchase
Image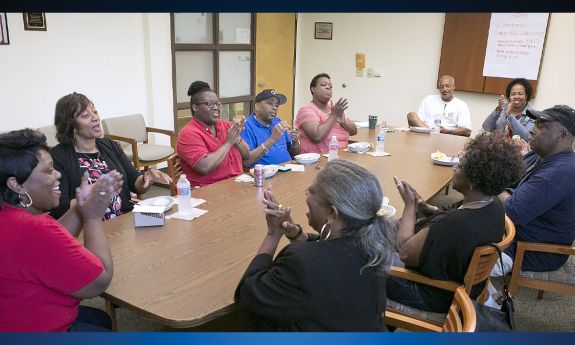 Registration is open for the Duke Homebuyers Club, which begins April 13 and runs on the second Thursday of each month through April 2024. Each in-person session at the Mutual Tower in downtown Durham covers a new topic, including budgeting, the basics of how the home purchasing process works, repairing credit, working with realtors, home inspectors, lenders, and contractors.
Since it began in 2013, Duke Homebuyers Club has helped Duke employees purchase 67 homes, including six employees who purchased a home last year and seven others who prequalified in 2022.
In addition to the monthly club meetings, participants receive a free one-on-one counseling session with a pre-purchase counselor from Reinvestment Partners, an organization based in Durham that provides community development programs, including housing and financial counseling. The counseling session assesses the strengths and challenges of finances by analyzing credit reports, debt and savings and any next steps needed to strengthen finances.
After completing eight hours of club meetings and the counseling session, participants become eligible for a Housing and Urban Development certificate that can help them qualify for homebuyer programs and loans, including below market rate and down payment assistance programs.
"This helps get finances in order so you can be a homebuyer," Long said. "Especially if you are young and this is your first or second job, you may not have spent any time trying to assess your ability to purchase a home. This helps to give you a plan for the future."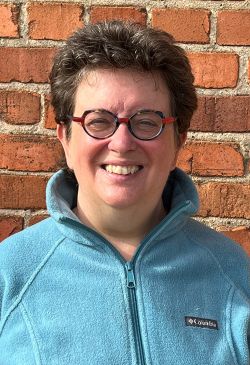 After attending two years of classes, Alice Poffinberger, a library specialist at the David M. Rubenstein Rare Book and Manuscript Library, achieved her dream of buying a house in March.
While Poffinberger saved for years, tapping into the resources of the monthly club since 2021 helped her make connections with area realtors, learn more about mortgages and practice strategies to improve her credit.
"I had nights where I had trouble sleeping because it's a stressful process," said Poffinberger, who has worked at Duke for 25 years. "But with the Duke Homebuyers Club, I felt confident because I knew what the process was and what we were doing at each step."
When she and her tabby cat, Dinah, move into the green ranch-style home in East Durham at the end of April, Poffinberger looks forward to creating a meditation room in a spare bedroom and cultivating a pollinator and moonlight garden in the backyard.
"It feels unreal to have a house finally," Poffinberger said.
Send story ideas, shout-outs and photographs through our story idea form or write working@duke.edu.