From East to West
A student parade marks first-years' transition to West Campus for their sophomore year
As Duke's new QuadEx living-learning model continues to take root, teams of students, supported by staff, have been working to distinguish the seven quad communities aimed at better integrating the academic and social lives of Duke students. The result is the Quad Arches, a series of visual icons designed to incorporate very particular characteristics of each West Campus quad.
The symbolic transition – with the literal move from the bricks of East Campus to the stone of West Campus – illuminates Duke's new QuadEx program and President Vincent Price's strategic goal of a vibrant and inclusive renewed campus community.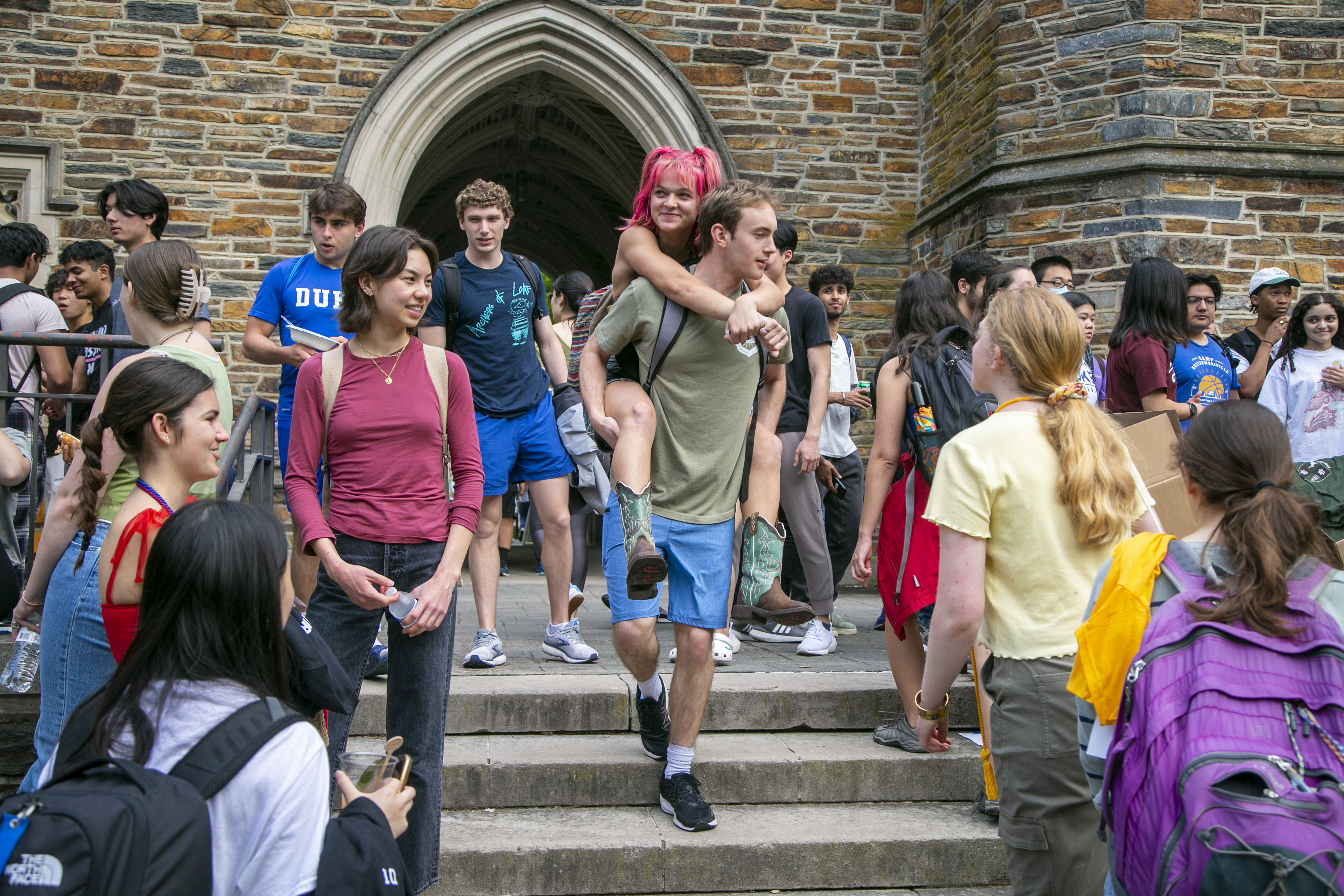 The event featured a block party at the Karsh Alumni Center, a parade up Chapel Drive, a class pinning ceremony, and quad after-parties with plenty of food, games and free t-shirts with the new Quad Arches designs.