Work Lessons from Duke Surgeons
For National Doctors Day on March 30, surgeons share insights for success in any role
Image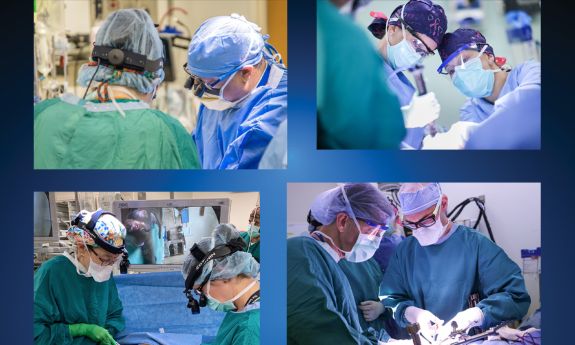 For National Doctors Day on March 30, Working@Duke talked with Duke surgeons — Laura Rosenberger, Chandler Long, Dan (Trey) Blazer III and Betty Tong, — about lessons from their work that relate broadly to most roles.
Touching on teamwork, problem solving, excellence and preparation, the doctors provide insights into how to succeed.
Teamwork
Dr. Laura H. Rosenberger
Surgical oncologist at the Duke Cancer Center
Dr. Laura H. Rosenberger is a national expert in the surgical care and research of phyllodes tumors, a rare tumor that accounts for 1 percent of breast cancer diagnoses.
Compared to other cancers, not much is known about phyllodes tumors, which bring about 10 cases to Duke University Hospital each year. Rosenberger was drawn to studying the disease because the average age is 40 years old at diagnosis.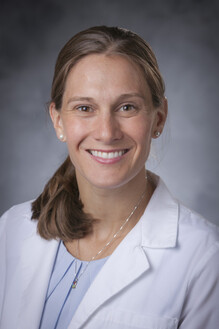 About 15 percent of phyllodes tumors are biologically very aggressive. In those cases, research has not yet uncovered systemic or targetable therapies that can help patients. That leaves one option: surgery to remove the tumor.
In 2020, hoping to pool resources and data on phyllodes tumors for the first time, Rosenberger founded the Phyllodes Tumor Collaborative Network, an 11-site multicenter network that includes sites such as the Mayo Clinic, Johns Hopkins, the Dana-Farber Cancer Institute and the University of California San Francisco.
"Having a shared passion about something can really drive collaborative efforts and progress," said Rosenberger, who came to Duke in 2016 from Memorial Sloan Kettering Cancer Center. "This is a tumor that found its way into my heart because these women are not offered anything but resection. This is in such stark contrast to traditional breast cancer where there are options upon options of therapies. Getting other people excited to move the needle on this cohort of women is so critical, as no one center can do this by themselves."
The results of that teamwork helped Rosenberger and others create a new cancer reporting template with the College of American Pathologists, which has standardized pathologic data points collected about occurrences of phyllodes tumors across the country. That uniform reporting will help researchers compare tumors more precisely and unlock new research possibilities for patients.
"In the past, all we could glean from some of the reports was the type and size. That's it," Rosenberger said. "So, this is a huge clinical advancement, which is immediately impacting care and forward progress can come out of that."
Preparation
Dr. Chandler Long
Vascular Surgeon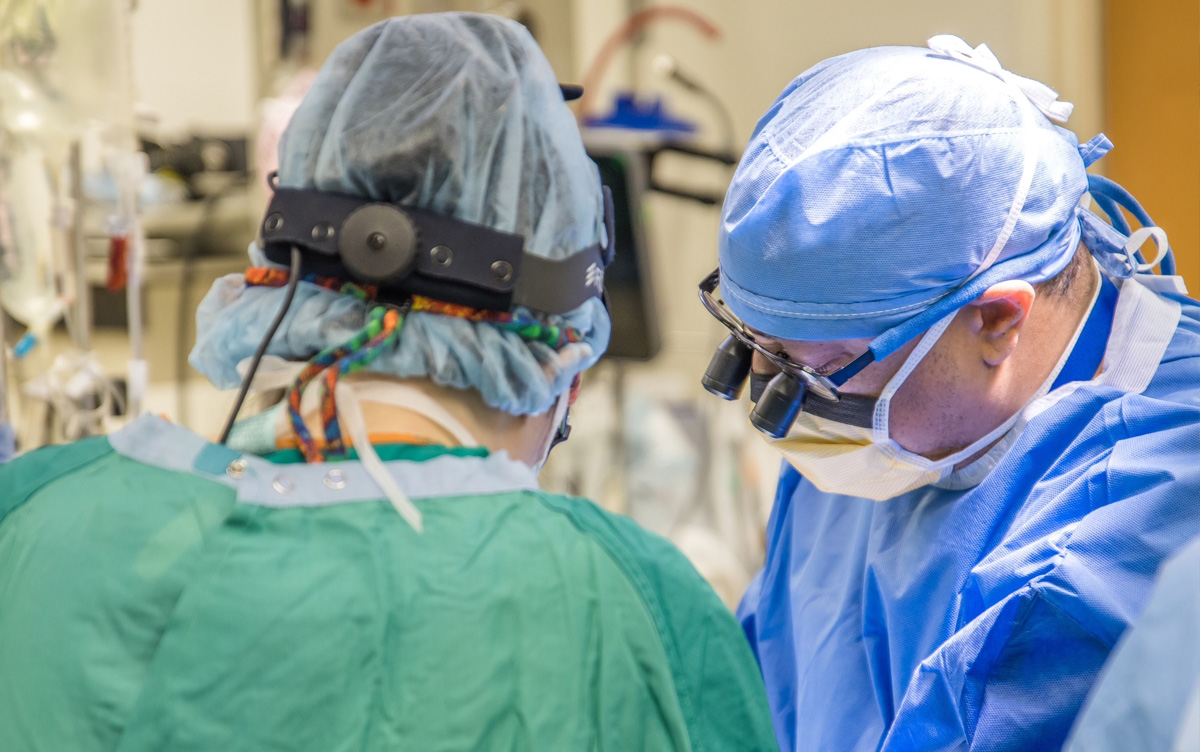 As a vascular surgeon, Dr. Chandler Long operates on the complex system of blood vessels, veins, arteries, and the lymphatic system ancillary to the heart.
His expertise involves fixing conditions like abdominal and thoracic aneurysms that often require repairing critical passageways of the body like the aorta, a main artery that carries blood away from the heart to the rest of the body, and the carotid arteries, which supply blood to the brain.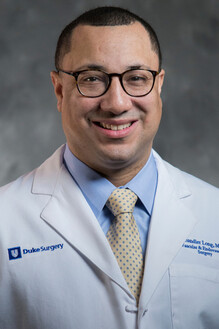 In that work, Long's preparation process is key because he typically has one chance to get the procedure right. Before a single incision, Long's process helps him be ready to manage hundreds of details from the angle of approach to potential risks that are identified and assessed through careful review of imaging and 3D reconstructions of patient blood vessels.
"Once you've started the surgery, you pass points of no return where, whatever the problem you find, you've got to be able to deal with it," said Long, who joined Duke in 2016. "Being prepared and being very thoughtful preoperatively makes sure that you're going to the operating room for the right reason."
Being ready starts with staying on top of the latest knowledge in his field. Each week, Long makes time in his day to read journal articles, including in the Journal of Vascular Surgery, to learn from colleagues about new processes and techniques.
Over the past year and a half, Long has worked to perfect a novel technique to repair thoracoabdominal aortic aneurysms using an endograft modified to fit the anatomy of the patient. To date, he's completed about 45 surgeries to build a case to apply for Federal Drug Administration approval for use of the endograft.
It took long hours of practice before Long was ready to apply the technique to his first patient case. He started by spending hours in his office learning how to modify the graft through trial and error. Then, over multiple trips to coffee shops, he practiced how he would deploy the stents with his tools and then completed dry runs of the surgery using a plastinated aorta.
While preparation is key, Long has learned it's not a routine. It's an ever-evolving practice that can always improve and ensures he does his job well each day.
"It's really taking the approach of a forever learner," he said. "Always be open to adapting and understanding how things can be better."
Problem Solving
Dr. Dan Blazer III
General Surgeon and Surgical Oncologist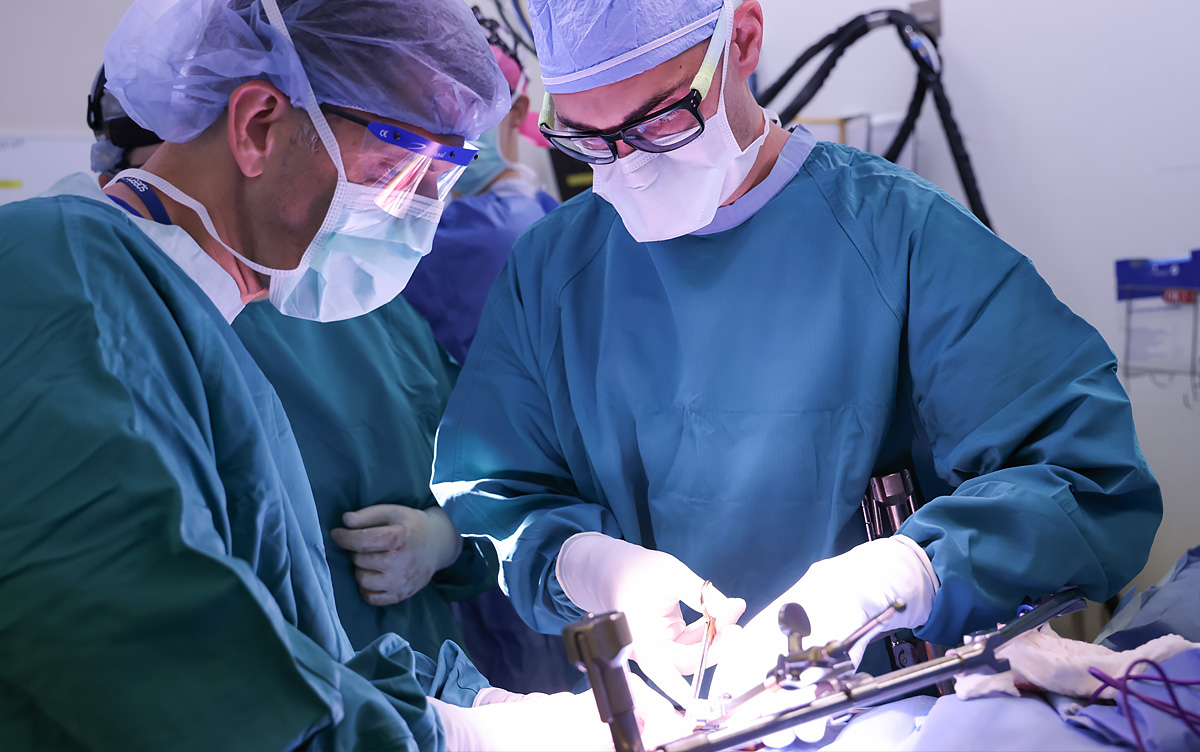 At the heart of his job operating on stomach and pancreas cancer, soft tissue sarcoma and peritoneal surface malignancies, Dr. Dan Blazer III is a problem solver.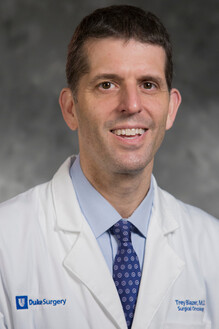 Looking for solutions to difficult problems that help patients in need is one of the reasons he was drawn to medicine and oncology. Thankfully, though, he doesn't have to find the answers all on his own.
"At the most basic level when I'm taking care of my patients in my job, it's really functioning as a team," said Blazer, who attended the Duke School of Medicine and has been a surgeon at Duke since 2008. "We routinely see patients together with medical oncologists, radiation oncologists, and we make decisions together."
As a general surgeon and surgical oncologist, Blazer has learned the importance of working with others to solve problems, especially for complex cases that have no clear path forward.
Tumor boards are one way collaboration to solve problems has value. Often held around a table before the pandemic, these conversations – most often held on Zoom today – bring together colleagues from a variety of backgrounds, including medical oncologists, radiologist and pathologists to discuss each other's active cases.
Each person brings a different perspective and shares ideas about how to best move forward, like when the location of a tumor makes it unresectable without further treatment. Working with others has taught Blazer that no problem at work is best solved alone.
"It's been that way for centuries in medicine and it still holds true today," Blazer said. "That the best way to care for patients is to have a high-functioning team to collaborate with."
Excellence
Dr. Betty C. Tong
Surgical Oncologist and Thoracic Surgeon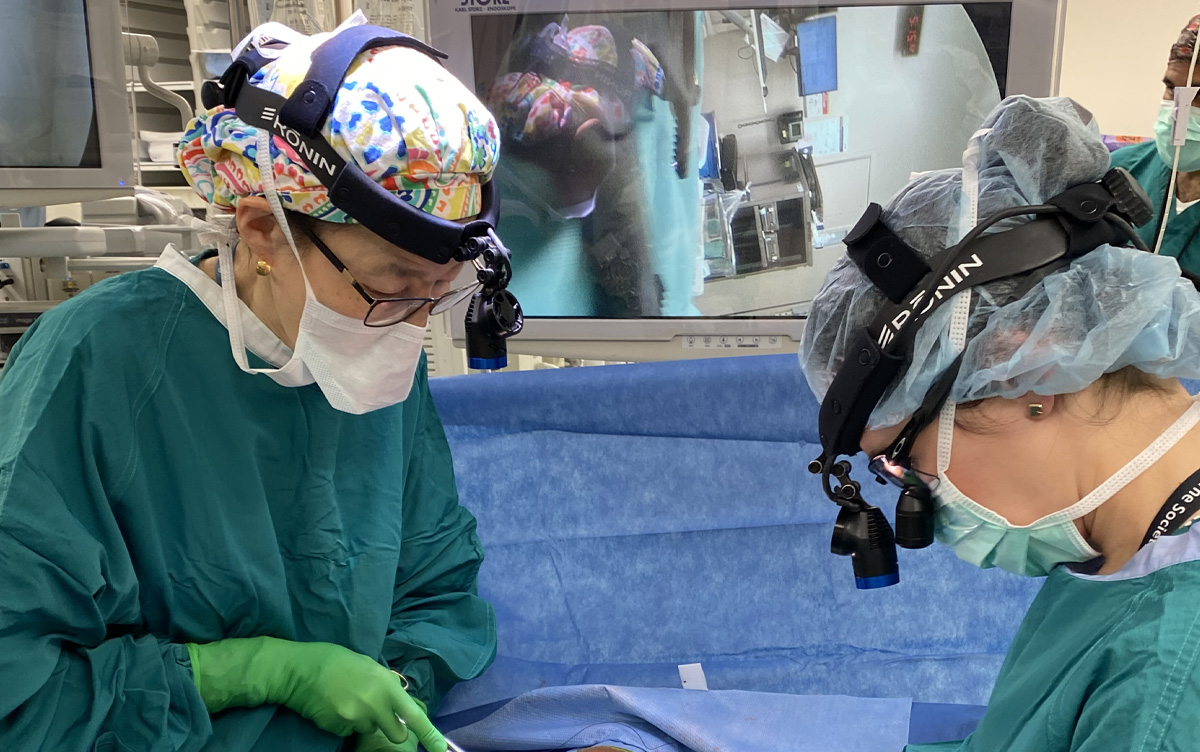 Working through nine years of post-graduate medical training before she became an attending surgeon, Dr. Betty C. Tong knows what it takes to excel.
All along her path, the high standards of medical school at Duke, general surgery residency at Johns Hopkins Hospital and a three-year thoracic surgery fellowship at Duke starting in 2005 helped her establish high standards for herself as a provider.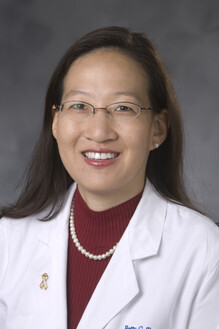 Tong has learned that all clinical decisions must be based on the high standards of scientific evidence and national guidelines supported by research. Her routine demands she spends hours reviewing patients tests, scans, and studying an entire case before moving ahead with surgery. And she takes the time to ensure each patient has a full understanding of the procedure before the surgery.
The process is part of what it means to bring her best to work every day, something each patient deserves from her, Tong said.
"It is a privilege for somebody to say, 'I trust you to do this for me, to take out part of my lung or to do this operation,'" said Tong, who operates on chest wall tumors, pulmonary metastases and lung cancer. "And that is profound, really. I don't want to overblow it, but it's a leap of faith that our patients take and it's something that we should not take lightly."
Tong remains dedicated to each case because she knows how she shows up impacts the hard-working nurses, anesthesiologists and surgical techs who join her in the operating room. When a surgery begins, each professional has their own job to do to make sure a surgery goes smoothly.
"We're like wheels on a car," Tong said. "If one's not working, the car doesn't work, and it doesn't roll."
Recently, Tong was honored with the inaugural Society of Thoracic Surgeon's "Extraordinary Women in Cardiothoracic Surgery Award." Fifteen years into her practice, the award recognizes excellence in a specialty where women make up less than 10 percent of the workforce.
"If we all showed up to be our best selves every day, no matter what we do — writing, being a surgeon, being a parking attendant — if we are being our best self, and we are kind and gracious to other people, it just makes the world a better place," Tong said.
Send story ideas, shout-outs and photographs through our story idea form or write working@duke.edu.