Image
Three Years Later: How the Pandemic Changed Us
From routines to deep losses, the global health crisis altered lives of staff and faculty
"He was my best friend, my biggest supporter, my biggest cheerleader," said Hernandez, 28, a clinical research coordinator with the Department of Population Health Sciences. "I am who I am because of him."
The pandemic changed the way most of us lived. We learned how to work remotely or gained new appreciation for human connection. And, for the loved ones of the roughly 1 million Americans who died from the virus, life will forever feel incomplete.
While the worst of the pandemic may be behind us, its effects linger. According to a Gallup poll, 53 percent of U.S. adults don't expect their life to ever be the same as it was before the pandemic.
"We all felt this," said Rachel Kranton, the James B. Duke Professor of Economics who, early in the pandemic, contributed to Project ROUSE, an independent Duke faculty research study that looked at how staff and faculty at Duke coped with changes to life, work, and well-being.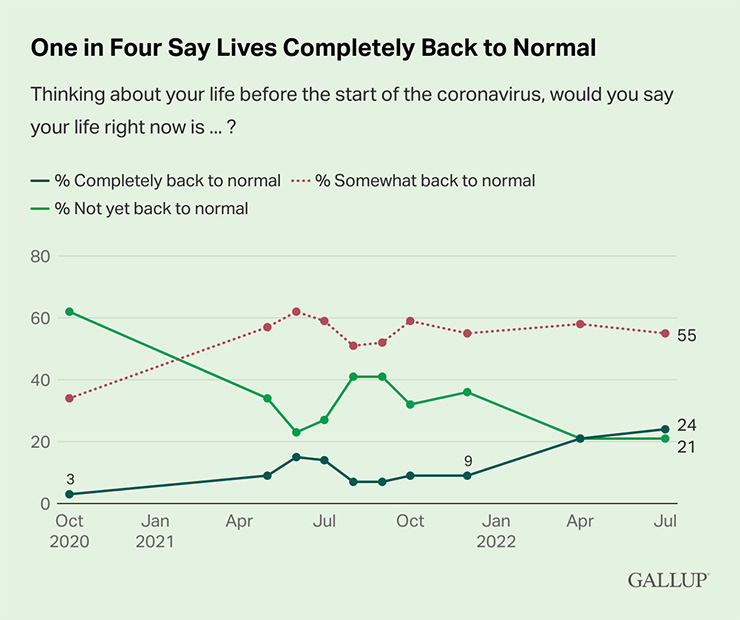 Project ROUSE showed that the pandemic had profound effects on everyone, including that, during the pandemic's first year, roughly 40 percent of nearly 5,000 study respondents were at risk of moderate or severe depression.
As the pandemic's difficult early days fade, Kranton said that other changes will likely endure, such as a willingness
to connect in new ways, reassess careers, or build lives with more flexibility.
"I think there's probably a new normal, and I think that new normal includes both good things and bad things," Kranton said.
Hernandez's life won't be the same after her father's death, but she is moving forward.
She's learned not to stress about trivial things and thinks often about how she can make her father proud. Nothing, she said, can be taken for granted.
"Losing my dad has completely changed how I view and interact with the world and has given me more clarity on what
I value," said Hernandez, who has worked at Duke for four years.
We asked staff and faculty to share how the pandemic changed their lives, and here's what some colleagues shared.
---
'I've learned from students'
"It's a new normal. You've got to deal with what you've got to deal with. Teaching markets and management, I've tried to move on and try to keep things fun. I like to make my courses interactive. So whether that's changing materials or adding new things to a class, I've had to adapt. A lot of new stuff I've learned from students, whether it's using polls, or Kahoot, or other activities. You've got to keep things fresh. The world is changing, you've got to change with it."
George Grody, 64, Lecturing Fellow of Markets & Management, Trinity College of Arts and Sciences
---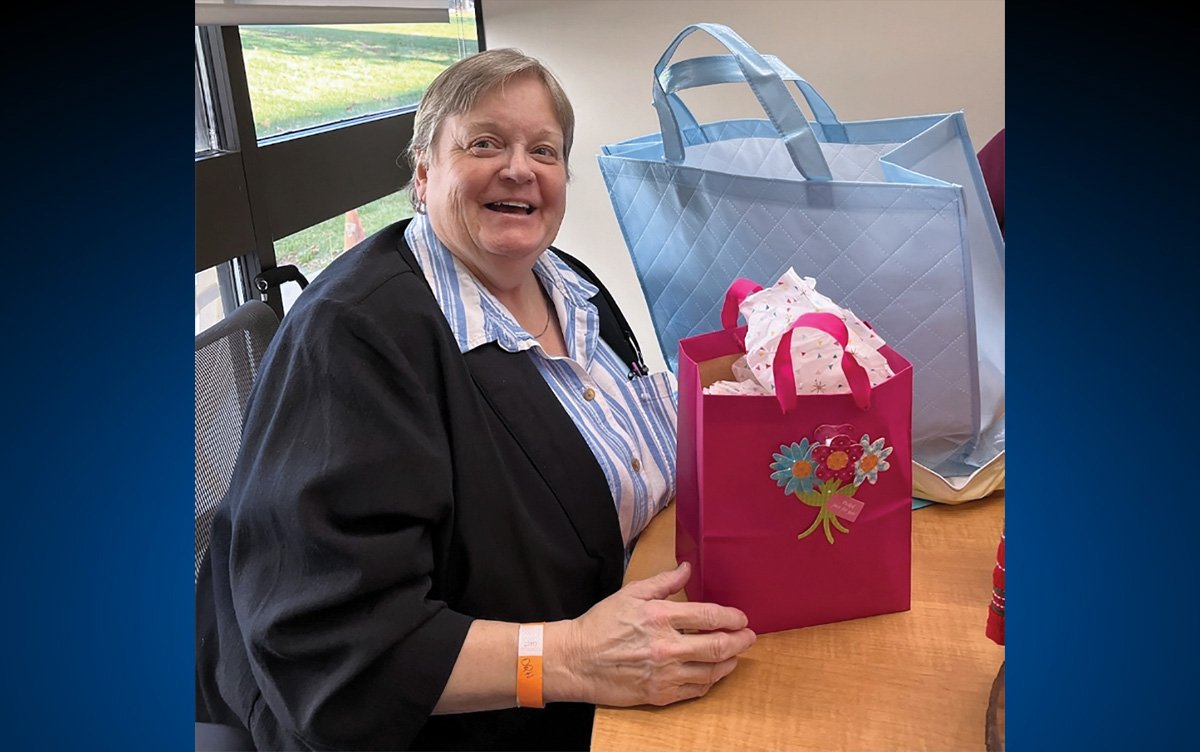 Value of Life
"I appreciate more than ever before, not only the value of life, but a strong appreciation for others in the respiratory field and healthcare. I have been a respiratory therapist 33 years, and I've worked at Duke 35 years. Many have come and some have gone from this world. It's devastating when you've worked so hard on patients, and they don't make it out. Nothing can replace the value of life and what it means. Life is so important, and each and every day that you work with your patients is important. This all taught me a lot about what it means to really care for your patients, and it taught me a great deal of humility in caring for those who needed me."
Pamela Bowman, 63, recently retired Respiratory Care Practitioner, Duke Regional Hospital
---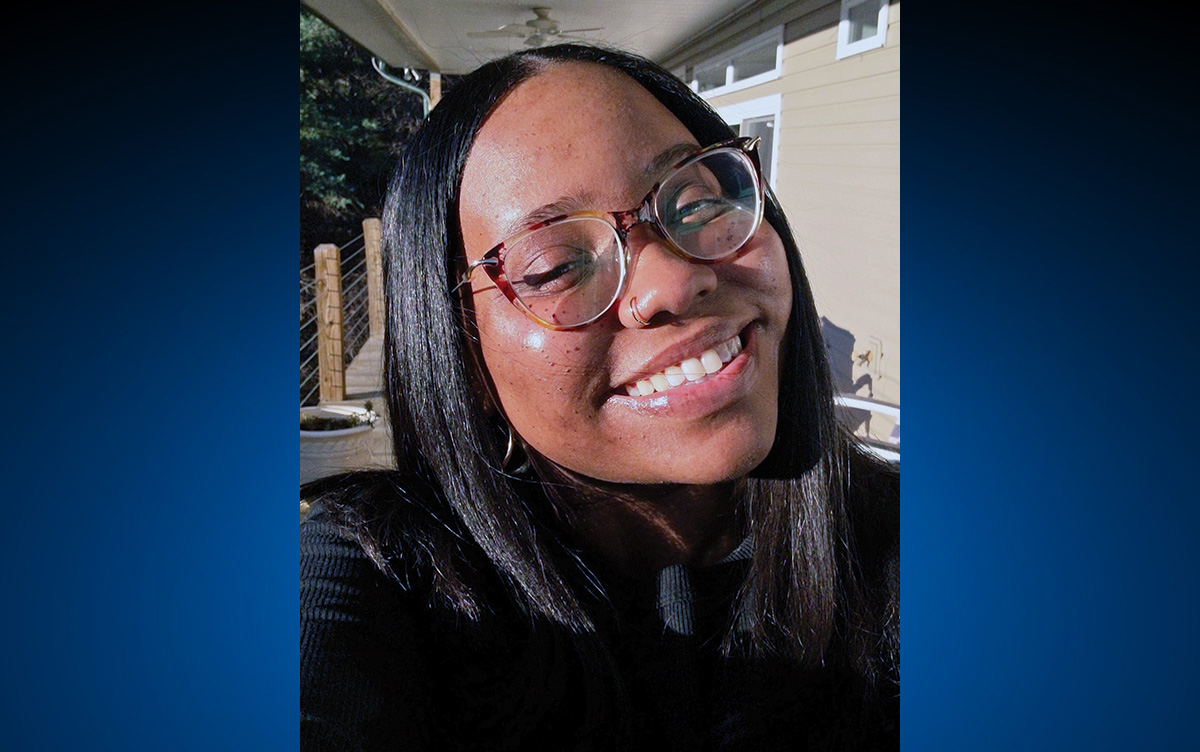 Out of the Quiet
"Though it's crazy to say, my life started to flourish during the pandemic in more ways than one. I went back to school at the beginning of the pandemic at Durham Technical Community College to study business. I got in the best shape of my life by focusing on clean eating, and I lost 35 pounds. I started earning more money by taking a job at Duke. The pandemic was a time for me to quiet down the noise around me. Personally, I was able to shut out the world, decide what I really wanted out of life, and for myself, and start making those things happen. Ever since things started getting back to how they were pre-pandemic, those progressions I've made slowly started to derail. I gained back the 35 pounds I lost once the world started to open up again, and it's just been harder to do everything I was doing to better myself every day. I went into a bit of a depression, but now I'm finally coming out of it. I'm back down 20 pounds. I'm learning how to cope with things and get back to being able to do those things that progressed for me and made me happy, even though I'm not able to get the same quietness I once had."
Sadie Horton, 27, Staff Assistant, Academic Support, Fuqua School of Business
---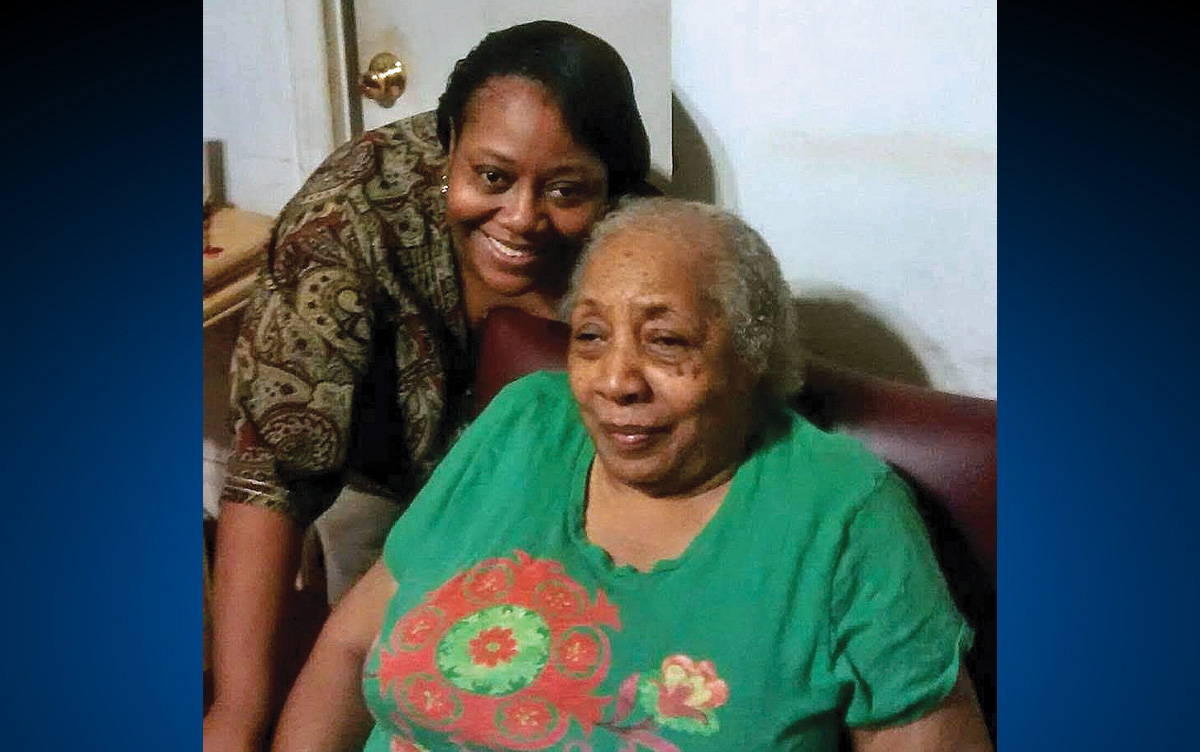 Cherish Loved Ones
"My mom, Johnnie Mae Snipes, was put on hospice on Jan. 11, 2021, and she passed away on January 20, 2021, at age 83. Me and my sisters were holding her hand, and, needless to say, we lost the strongest woman we ever knew. Our queen was gone. My mother had six daughters, 17 grandchildren, 44 great grandchildren and seven great, great grandchildren. My mother passed away from dementia and COVID. The past few years have taught me to never take anything for granted and to cherish your loved ones. It also has showed me how the world can change in one day. But one thing I know for sure that will never change is God is still in charge."
Clara Bailey, 58, Staff Assistant, Department of Medicine, Oncology
---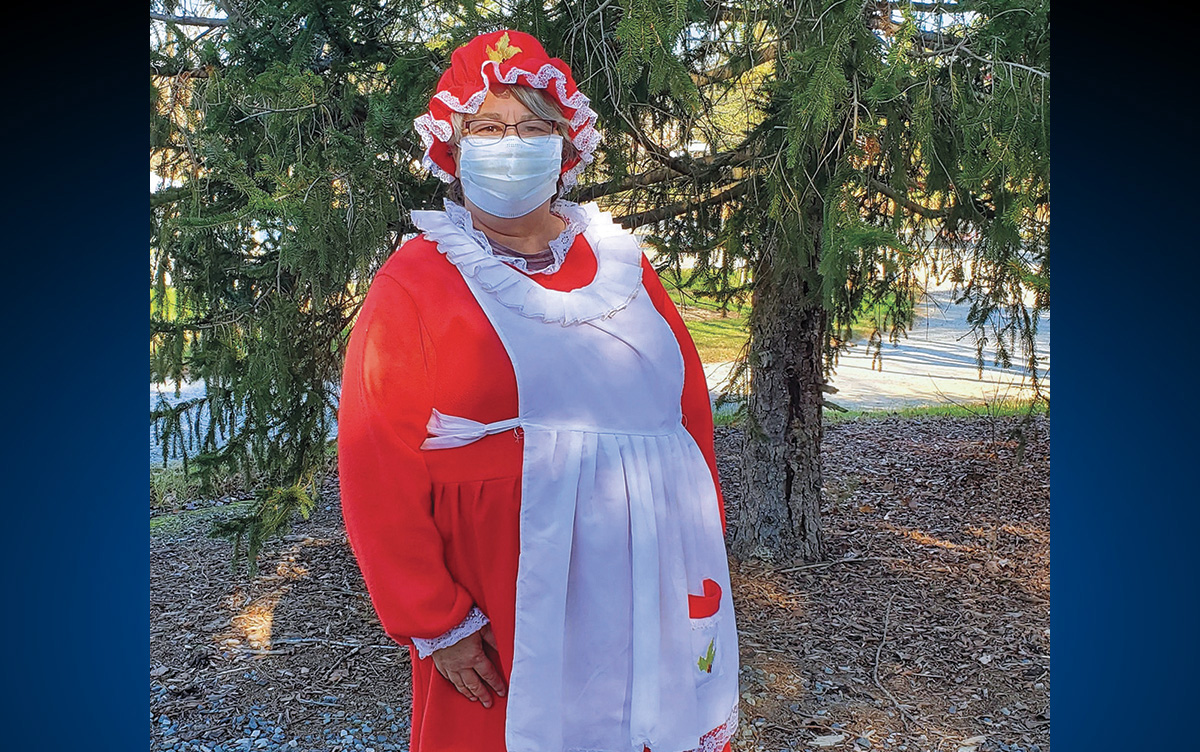 'I don't go anywhere without my mask'
"When Dr. Anthony Fauci came out and said we need to wear masks in public, I did it. I'm claustrophobic, so when I first started wearing the cloth masks, I would have panic and anxiety attacks, particularly at the grocery store. Over time, I got used to it, and I started feeling safer by wearing my mask. Now, I don't think I will ever go into another crowded event without a mask. As a woman, we have our purses. We don't go anywhere without our purses. Now, I don't go anywhere without my mask. Since wearing my mask, I haven't caught a cold, let alone anything else. It's a piece of cloth, no big deal."
Sandy Ouellette, 62, Access Specialist, Consultation & Referral Center
---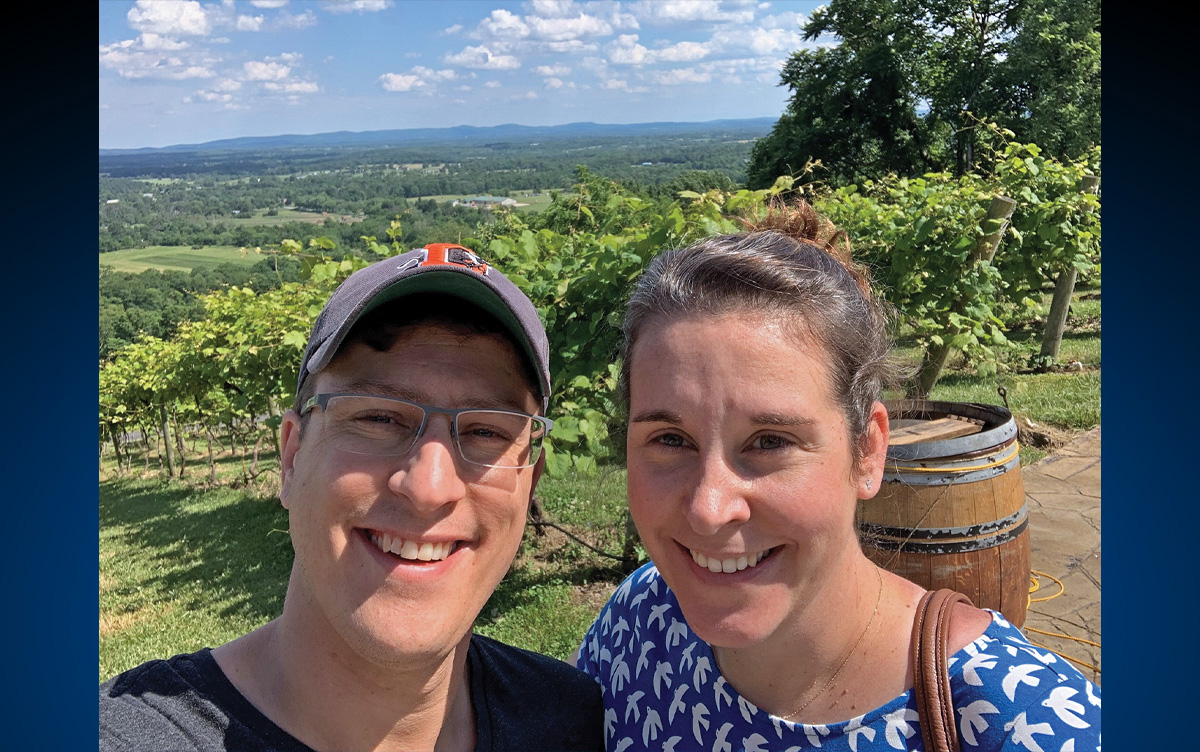 Rethinking What's Most Important
"During the pandemic, my wife got a new job in Virginia, and because I've been working remote since March 2020, it made it easy to move with her because, in the past, somebody would have had to quit their job, find a new job, and do all kinds of stuff. Personally, the pandemic has made me rethink what's most important in life, such as making sure to set aside time for family and friends. Now, I get to spend more time with my wife. We can do house projects, take our dogs out and explore. Now that our parents are getting older, we try to take advantage of any time we can spend with them. The pandemic made spending time with people who are important to you a little extra important because they're what helped
me get through."
Christopher Morgenstern, 39, Administrative Manager, Cardiology
---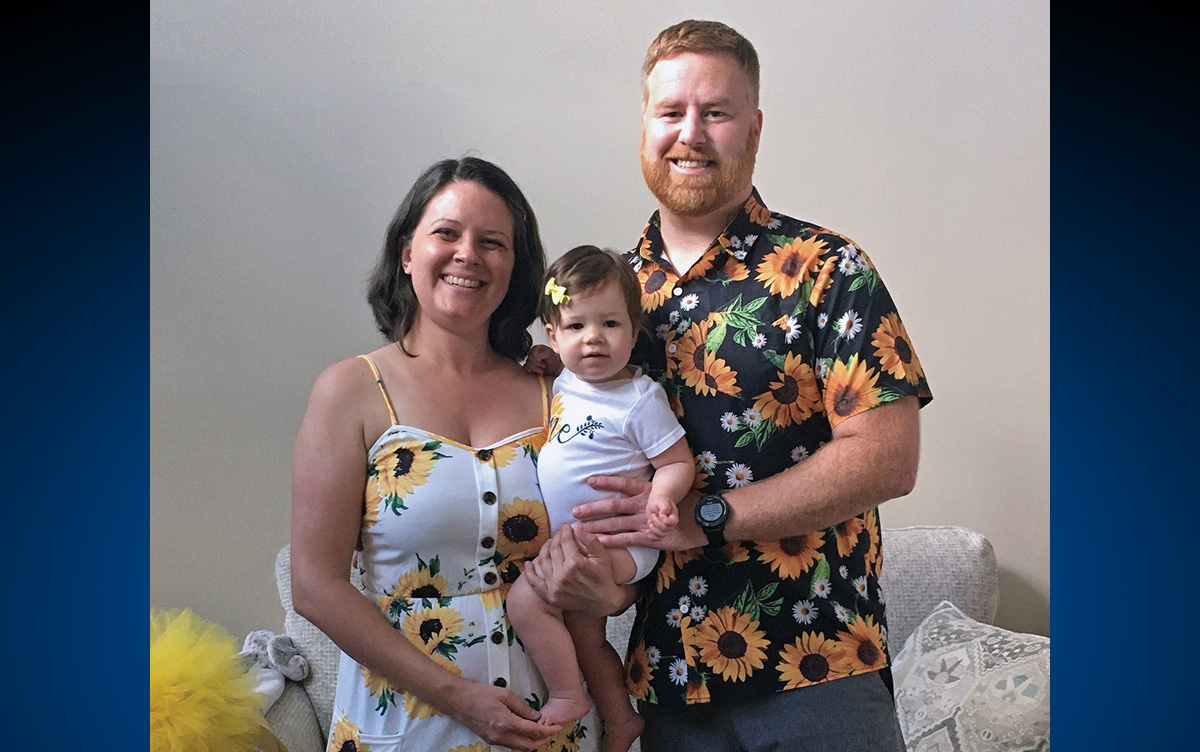 '180-degrees different'
"My wedding, honeymoon, and bachelorette party were all canceled due to COVID, so my husband, Brent Durden, and I got married in our backyard with just our parents. We were going to wait several years to start a family so we could travel but decided to seize the day during quarantine after buying a house. Now, we have a beautiful 18-month-old daughter, Eliana. As tragic as the losses we experienced as a country and community have been through this pandemic, my entire world is 180-degrees different than it was before COVID, and it makes me so grateful to have the family that I do."
Tricia Smar, 36, Education and Training Coordinator, Duke Trauma Center
---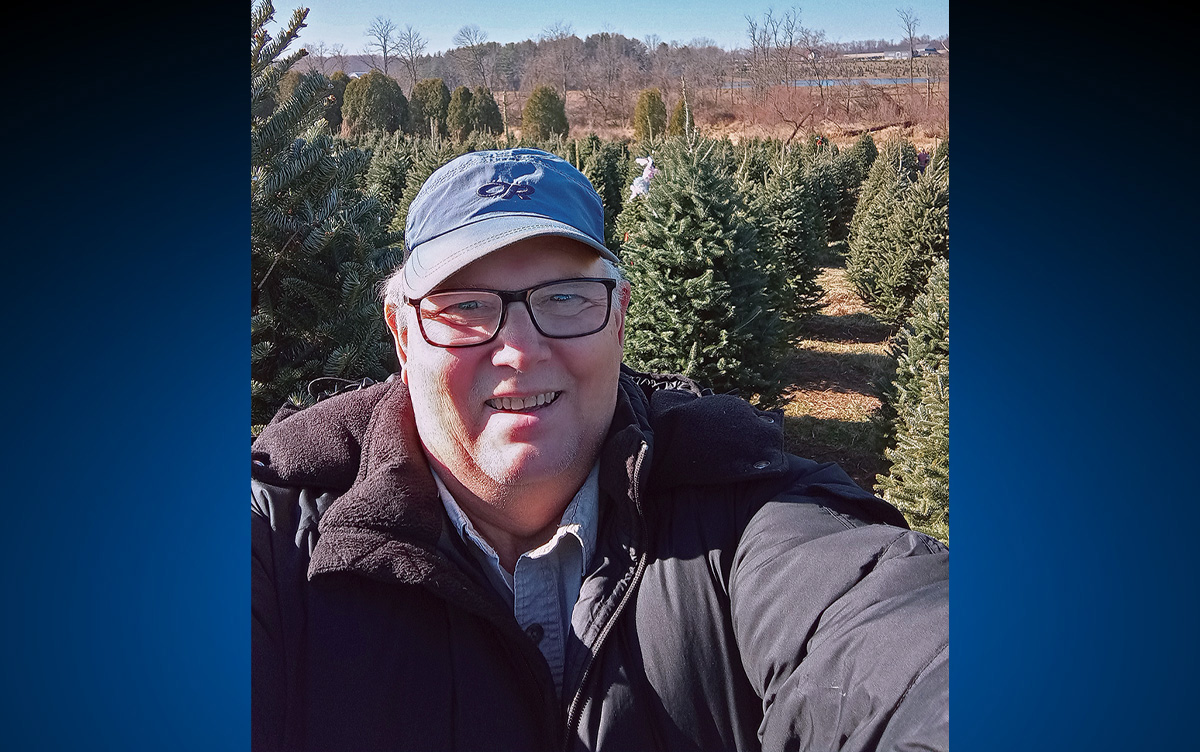 'I'm fulfilling my bucket list'
"I have terminal prostate cancer. I live one day at a time. They gave me 18 months to live about six years ago. During the pandemic, I retired to fulfill my bucket list only to find disappointment. I made all sorts of plans, but everything was shut down so my plans were shot. I returned to work. I have a love for nursing and have no regrets coming back to patient care. I missed interacting with people. I missed my coworkers, I missed the patients. Now I travel, and I'm fulfilling my bucket list, but I always look forward to coming back to Duke for both my own care and to care for our patients."
Doug Buehrle, 68, Clinical Nurse, Apheresis, Duke University Hospital
---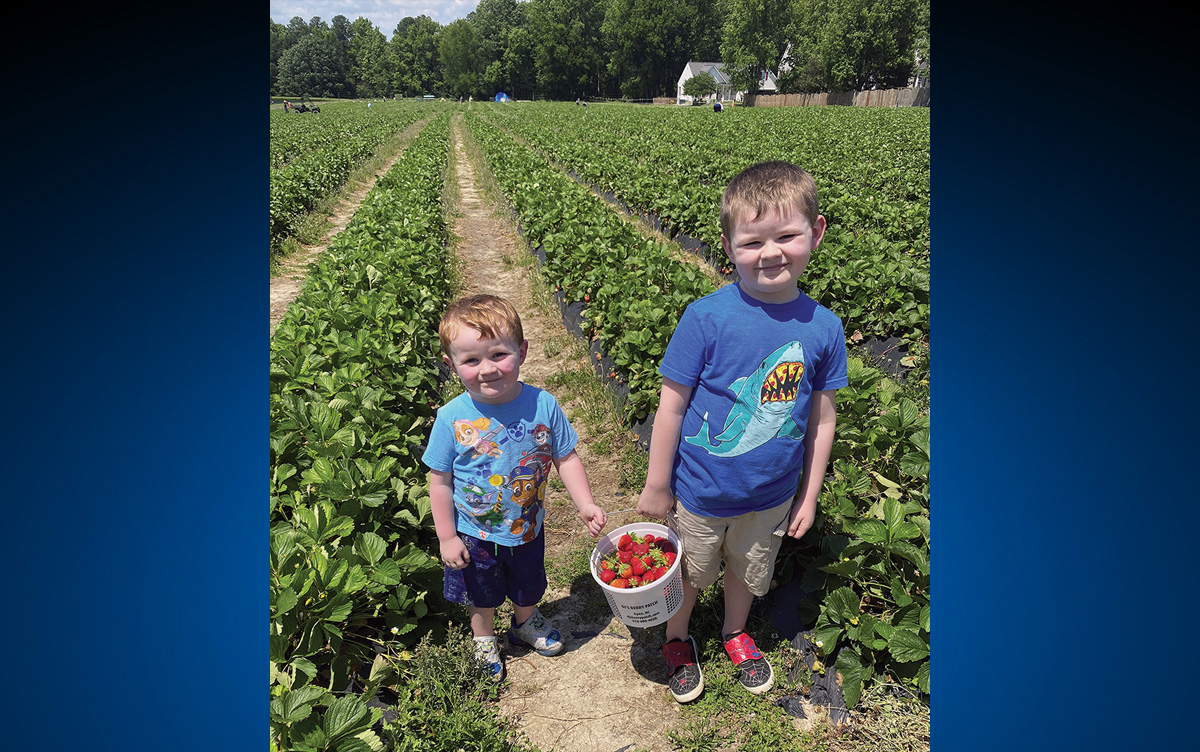 Savor Small Moments
"I learned to make the best out of a horrific situation. My kids, Derek and Joshua, were 5 and nearly 3 when COVID hit. In the clinical research field, we had to scramble to see which trials could keep going and which ones would have to go on pause. We had to be very flexible to work around each other's schedules and everyone's kid's schedules. But I got to spend a lot more time with my kids than I ever would have if COVID didn't hit, so I'm grateful I was able to do it. We got to spend time going to the park and flying kites since the playgrounds were closed. We went hiking and exploring since the museums were closed. Those were memories I am thankful to have made, and I'm hoping they don't fade."
Kristin Byrne, 41, Clinical Research Coordinator, Hematology
---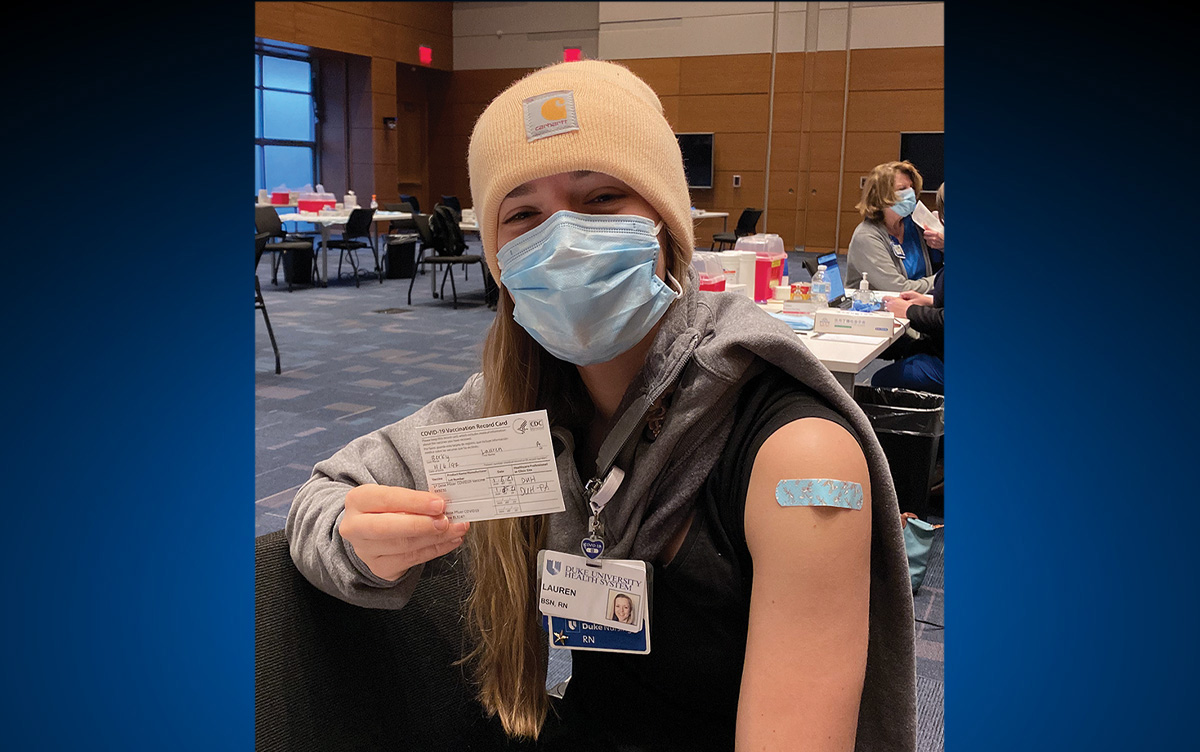 'Packed up my car with as much as I could fit into it'
"I graduated from nursing school at George Fox University in Oregon about a month after lockdown happened. I have a grandmother in High Point, so I started applying to hospitals in North Carolina, and Duke turned out to be the best option. In October of 2020, I packed up my car with as much as I could fit into it, and I drove across the country with my dad. I left my family, friends, my church back in Portland, and I've had to build an entirely new life here. My first nursing job was working for the medical-surgical float pool at Duke University Hospital, which basically staffed the COVID-19 floors for a while. I was thrown into the thick of it, and I really had to stay on my toes all the time. It was really hard, and it was really a dark period in my life, until I started to get my feet settled. I just started to put myself out there out of my comfort zone, and I started inviting people to do things with me. I found Bright City Church too. Over time, I started to find those little sparks of hope, when you send a patient home instead of the ICU. I've learned a lot from my nursing career, and I've learned a lot about myself and how to take care of myself."
Lauren Berky, 25, Clinical Nurse, Internal Staffing Resource Pool
---
'More Openness to Change'
"I think COVID has opened the clinical community to change more than ever before. Sharing data has replaced hoarding data. Technology has come so far, and we had a hard time getting people to change the way they think about data. I think COVID opened their minds that we need other ways of dealing with data, particularly that the patient needs to be the centerpiece of everything that we're doing. Some people have said to me, that five years ago we'd have been laughed at for some of the things we're trying to do. But now, everybody is at least willing to have the conversation."
William Edward Hammond, 88, Professor of Biostatistics and Bioinformatics, Family Medicine and Community Health
---
'Never take tomorrow for granted'
"I am much more committed to 'living in the moment,' appreciating what I have, and looking inward. At home, I find joy with my husband. I walk much more. I cook at home almost all the time. And, maybe most important, I appreciate the beautiful natural environment around our home on Morgan Creek in Chapel Hill, where husband, David, and I began walking nearly every afternoon in January 2021. I've learned to never take tomorrow for granted. To appreciate friendships and family and the place where we are, now. To be OK with less 'running around.' To not take progress for granted, and to realize that things can get worse."
Anne Mitchell Whisnant, 55, Director, Graduate Liberal Studies, and Associate Professor of the Practice, Social Science Research Institute
---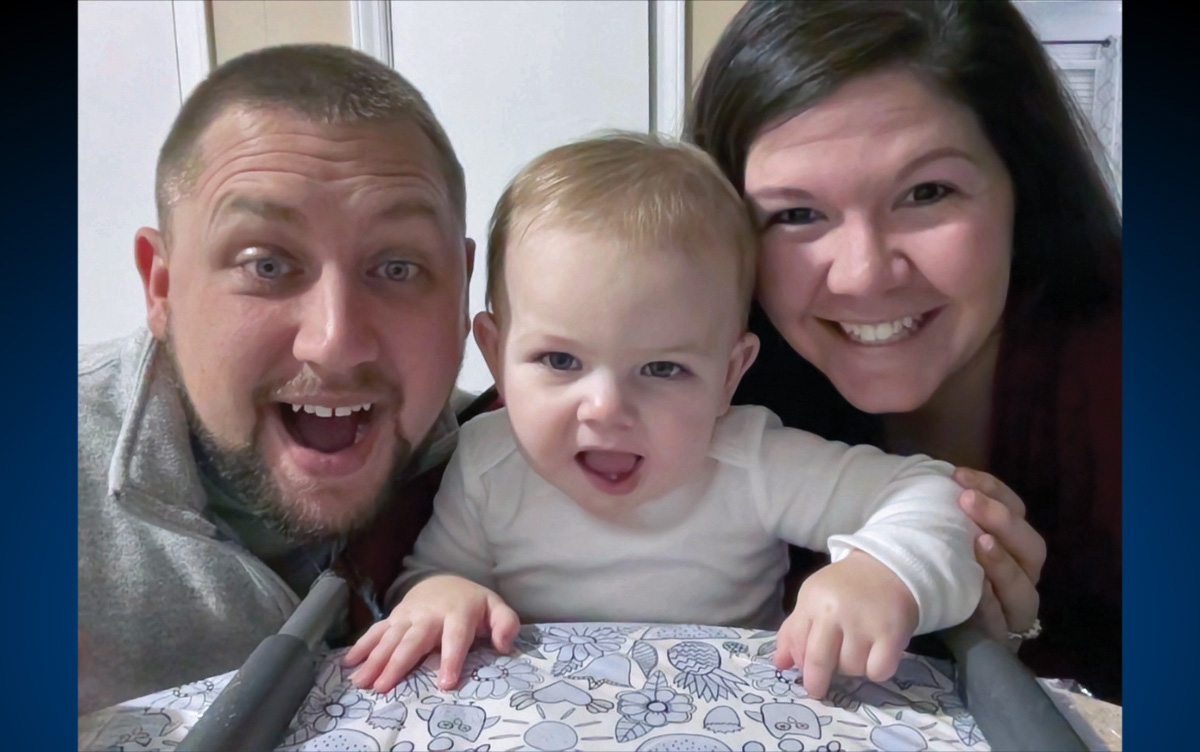 Bittersweet Milestones
"COVID was honestly a bittersweet time. My father-in-law, Mark, the president of North Georgia Technical College, passed away from COVID on September 13, 2020. Then in January 2021, my husband, Andrew, and I found out we were pregnant with our first child, Lilly, after a very long time. We thought we couldn't have kids, so that was quite the surprise. When she was born on October 21, 2021, the joy of having her was indescribable. She just turned a year old, and I know she'll never know her grandfather, and he'll never know her. We want her to be happy and healthy and treat others the best way possible, and we'll continue to tell her about her Papa when we can. We can't wish Mark back because he's not coming back. We're living in the reality knowing that we can't change it; it's something Ecclesiastes calls our lot in life. COVID-19 brought out the worst for so many families, including ours, but it also brought so much good."
Marissa Ivester, 34, Fellowship Program Coordinator, Office of Pediatrics
---
Send story ideas, shout-outs and photographs through our story idea form or write working@duke.edu.